A Shift in Tactics for ISIS in Afghanistan?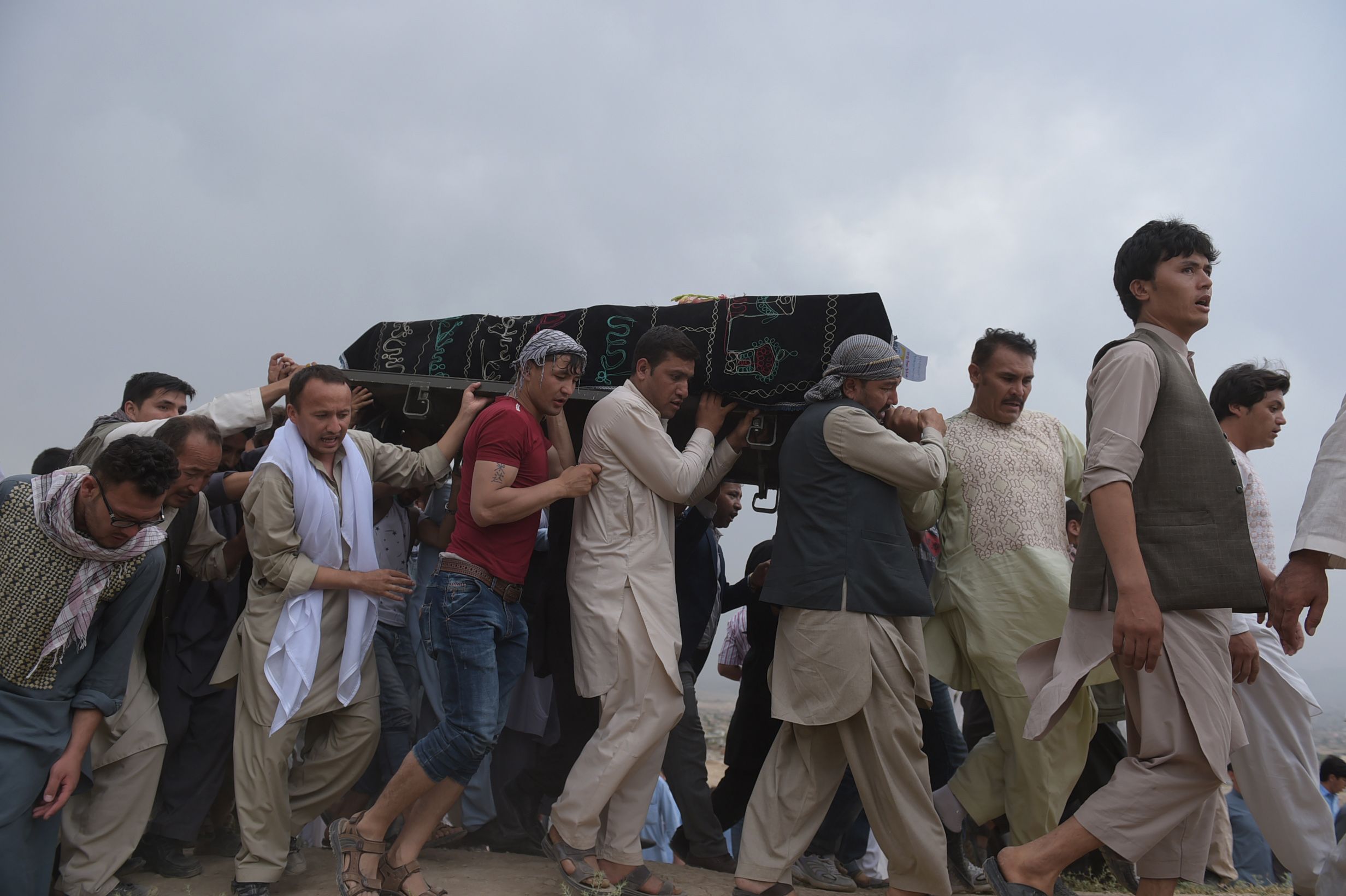 Afghanistan doesn't make it to the top of the news agenda often these days. That is until the headline-grabbing militant group Islamic State (ISIS) claimed responsibility for a deadly attack on a peaceful demonstration in the Afghan capital Kabul on Saturday. With over 80 killed, the link to ISIS revived fears about the continued strength of the group and the extent of its reach in Afghanistan. Worryingly, ISIS also appeared to imply the attack was intended to inflame sectarian tensions.
These fears are likely largely exaggerated. However, ISIS has demonstrated its capacity to carry out large-scale attacks in Kabul, which should not be downplayed. But this is not necessarily indicative of its strength in Afghanistan, nor a prelude to any greater foothold of the group in the country. The Afghan context does not provide a fertile breeding ground for ISIS. Many Afghans are deeply suspicious and hostile to outsiders and the country, despite its divisions, has remained less riven by sectarian tensions than elsewhere in the region.
Saturday's attack at a peaceful demonstration of largely Hazara protesters against the re-routing of the Turkmenistan-Uzbekistan-Tajikistan-Afghanistan-Pakistan ( TUTAP) electricity transmission line killed at least 80 people and injured hundreds more. This makes it one of the largest attacks in Afghanistan since 2001. ISIS quickly claimed responsibility in a statement issued by its news agency, Amaq. Afghan authorities also claim they have intercepted phone calls that point to the culpability of ISIS.
If true, this was the biggest attack conducted by ISIS in Afghanistan. Up until recently, ISIS, which largely consists of the same old disgruntled Taliban under a new black flag and foreign fighters—largely Central Asians and some remnants of the Pakistani Taliban (the TTP)—has largely been confined to the eastern part of the country, in Nangarhar Province. An attack of this scale inside the country's capital could therefore be a worrying demonstration of ISIS's increased capacity to penetrate the capital.
It is important, however, not to jump to conclusions, nor to exaggerate the threat ISIS now poses. Coordination with the main leadership in Syria and Iraq remains limited (for now). And, as yet there is no evidence of any direct links between the attack and the Islamic State. ISIS is also often quick to claim to be behind attacks, even where no concrete evidence of its engagement can be found.
The Afghan government has also been keen to take advantage of the threat posed by ISIS to argue for continued U.S. military presence. Meanwhile, even in the event that the attack was linked to individuals or a group allied to ISIS, this does not necessarily mean that the militant group is gaining a stronger foothold in Afghanistan. Afghanistan does not provide the same enabling environment as Syria or Iraq and ISIS is largely viewed as a foreign entity by most Afghans. ISIS has also come under increased pressure in Nangarhar Province from Afghan security forces, U.S. drone strikes and in head-to-head clashes with the Taliban. The attack could therefore also reflect ISIS's need to demonstrate some clout in the face of these challenges.
It is therefore the Taliban movement, which still poses a far greater threat to Afghan stability. But, in this instance, the Taliban denied any involvement in the attack with its spokesman taking to Twitter to condemn the event as an attempt to "cause civil war." This was perceived to be in reaction to ISIS's statement, which specifically stated that the Shiite Hazara community had been singled out as the target in revenge for the "Shiite Afghans" that are fighting with the "Sunni people in Syria."
The fear is that ISIS is trying to fan sectarian flames in Afghanistan, which despite deep-rooted ethnic, factional and tribal tensions, has remained less affected by sectarianism than elsewhere in the region. This is not the first time ISIS has targeted Hazaras in Afghanistan. In November 2015, Afghan militants claiming loyalty to the Islamic State were found to have beheaded seven ethnic Hazara civilians who had been abducted in the southern Afghan province of Zabul.
A number of Afghan commentators were quick to play down the sectarian angle and to emphasise that the victims were Afghan citizens. They are right to urge caution. The demonstration, irrespective of its attendees, presented an alluring target for any group willing to inflict civilian casualties. But, the Hazara community has a dark history in Afghanistan, in particular under the Taliban. The attack comes at a time of heightened political sensitivity over TUTAP, an issue (as argued elsewhere) which has become dangerously politicised and ethnically divisive with claims that Ashraf Ghani's government discriminates against Hazaras.
Attacks linked to ISIS sells newspapers, that much is true. It is, however, important not to let the hype obscure the on-the-ground reality. Not every attack is actually linked to ISIS. And, even if proven to be so in Afghanistan, this should not prompt fears that ISIS is gaining strength and territory in the country. For the time being, the main threat to Afghanistan's security still comes from the Taliban. Focusing too much on ISIS risks means neglecting other security threats. It also fulfils ISIS's goal to project an image of posing a far greater threat, not only to Afghanistan but globally, than is really the case.
Emily Winterbotham is a research fellow in the International Security Studies Department at London-based defense and security think-tank Royal United Services Institute (RUSI).