Shimon Peres on Technology, Terrorism and the Future of the MIddle East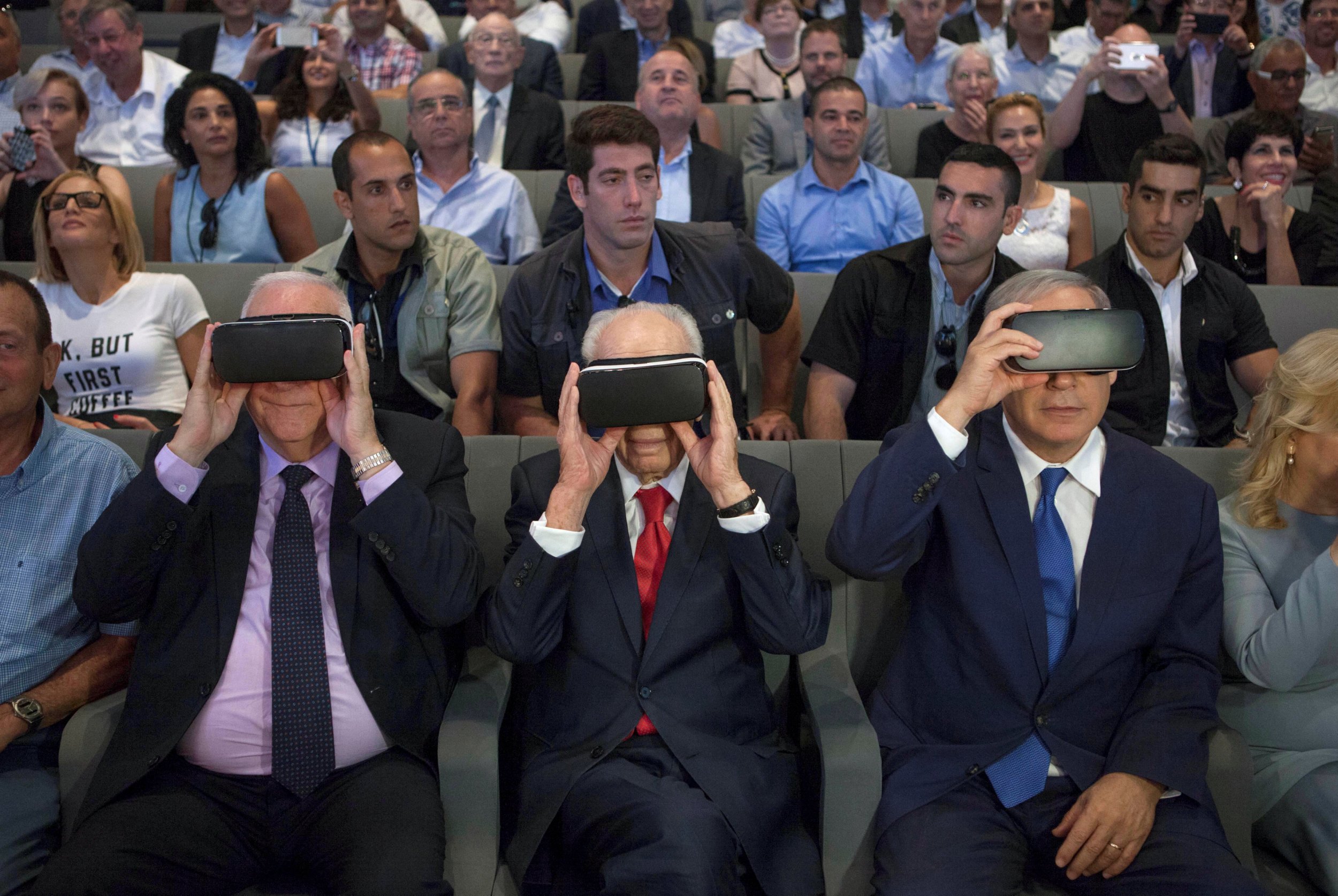 Shimon Peres is optimistic, which isn't remarkable except that he also lives in Israel, home to one of the world's most intractable conflicts. The 93-year-old former Israeli president and Nobel Peace Prize laureate has witnessed the many clashes with Palestinians and neighboring Arab countries from its inception. Though once a proponent of settlements who was uninterested in the creation of a Palestinian state, he later became known for his willingness to compromise and his efforts to negotiate a peaceful solution.
In 1996, soon after the assassination of Prime Minister Yitzhak Rabin at the hands of a right-wing Jewish extremist, Peres founded a nongovernmental organization, the Peres Center for Peace. Its goal: to bring together Jews and Arabs, Israelis and Palestinians, and to use sports, technology and culture, as well as health care and business projects, to try to end decades of hostility at the ground level.
In late July, Peres announced an extension to his 20-year-old endeavor. It's called the Israeli Innovation Center, and when it opens in 2018, it will offer courses, meetings, hackathons and workshops with an eye toward peaceful cooperation in a historically volatile region.
In a phone interview, Peres spoke with Newsweek about technology, terrorism and the future of the Middle East.
How do you see innovation and peace as intertwined and dependent on each other?
Right now, we have two different sorts of governance. One is the traditional, political governance made of nations and governments and elections. And we were making our living out of the land. But if you wanted to have more land, you have to go to war and conquer it. Or to conquer back land that somebody took from you. Even if you don't have any intentions to do so, you have to defend borders. You couldn't do it without having armies and spending a lot of money and energies and attention to the military side.
We then [turn] to a new age of science. The difference between land and science is that [with] science you cannot and should not conquer. You can be great in science without taking away anything from anybody. Even a single person can create a great revolution. Compare, for example, the revolution the Russians tried, and the cost of life of millions and millions of people, to what a young man by the name Mark Zuckerberg did without killing anybody, without arresting anybody, without having borders, without having parties. So it's a great change. Science doesn't have borders. Science is not national. We can use technology to make peace.
Israel [was once] small, isolated, alone. We didn't have any natural resources. When we discovered that we have nothing whatsoever, we discovered we have most important treasure in life, which is the human capital. We found out that every woman and man possessed unbelievable talents that can make a better world.
Israel was called a "startup nation." Now we ask ourself why not to make startup region? I believe that a region full of problems and wars and terror can become a region of blessing for all human beings.
You talked about the center being for people of all religions and backgrounds—Jews, Muslims, Christians. How do you hope the center will be able to bring them to a new understanding of one another?
In the Middle East, we have 400 million Arabs. Among those 400 million people, 60 percent are below the age of 20, 25. You'll find them in two places—one very unfortunate, the terror, and the other very promising, the universities.
I do not suggest that we buy rifles and start to kill terrorists. What you can do and you are able to do is to fight the reasons for terror. The reasons for terror are insults, poverty, lack of hope. And then you can provide them, remembering there are hundreds of thousands already, Arab students. But what's happening with the students is they graduate from universities, [and] they don't have enough high tech to go and get a job. What we are doing in Israel, you know, [is] encourage the students to become entrepreneurs, to build their own hubs for high tech. We can help them. We don't have to appear with flags, and we don't have to appear with memories. Because memories are dead, and the past cannot be changed anyway. The only hope really is the future.
What we have to do is to enable your children, your boys and girls to...dream, to imagine, to be courageous. And I believe that instead of continuing the war policies, the competition, the shooting, the killing, we can enable people to live together.
What do you think is the future of the two-state solution? Some people say we're already living in a one-state reality. What are your thoughts?
I think it's better to have two states living in peace than one state living in conflict. You can have one state of your own. You can keep your civilization. You can keep your language. That's not a reason for war. But if you have one state without borders, without agreement, it means you are going to have an ongoing conflict. For example, if you take Czechoslovakia. Czechoslovakia was worse than the Czech [Republic] and [Slovakia]. They live now excellently. Because there [are] things that you don't have to bring together. You have your culture, your songs, your inclinations— what's wrong? But if you have one state without agreement about the borders, about the size...
There have been some recent changes to Prime Minister Benjamin Netanyahu's government, with the resignation of Defense Minister Moshe Yaalon and the appointment of Avigdor Lieberman in his place. How do you think these changes impact Israel, its society and chances for peace?
Democracy cannot live just by having a majority. If you have a majority without vision, what is the worth of majority? What are you fighting for? Democracy must have two things. One is really being elected properly. The other is you must have a dream that unites the people.
Right now, if you ask me, the world is in a transition period. We did not divorce completely the old age, and we did not engage fully the new age. And we are paying a double price. We have to decide that the past is over and the future is our guide.
We still carry so much memories and so much prejudices. This is excess baggage. What for?
What are your thoughts on the current election between Hillary Clinton and Donald Trump?
Permit me not to refer to it, because I'm a foreigner in the United States, and I don't think we have to mix in. We've enjoyed the sympathy of the two parties, and we don't take sides. We are grateful to the United States for their ongoing support for Israel, which is moving and great. And after the elections, I shall answer your question.