There's unlikely to be a direct sequel to Shin Godzilla, Toho's 2016 reboot of the Godzilla series that transformed the original kaiju into a hyper-evolving, body-horror monstrosity (which means we may never see the results of director Hideaki Anno's enigmatic ending). Instead, Toho's "Chief Godzilla Officer" Keiji Ota told Nikkei Style (translated by Gormaru Island), the Godzilla series will rapidly expand, embracing rebooted versions of classic kaiju in a "World of Godzilla," with new movies released every year or every other year, beginning in 2021.
Due to Warner Bros. and Legendary Entertainment's American Godzilla series, now in post-production on 2019's Godzilla: King of the Monsters, Toho will refrain from making new live-action Godzilla movies until 2021, instead focusing on a trilogy of Godzilla anime movies (the first of which is now streaming on Netflix). "After 2021, we're thinking of a potential strategy of releasing Godzilla movies uninterrupted every two years, although there is consideration of a yearly release as well," Ota said.
Ota described Toho's plans for Godzilla as intentionally following Marvel "shared universe" model, specifically naming Mothra and King Ghidorah as characters with the potential to "lead a film of their own as the titular character."
"Shin Godzilla was a huge hit, but instead of thinking of doing the obvious idea and making a Shin Godzilla 2, instead think about a world that can be used for a long time, I'd rather make a World of Godzilla."
The expansive plans, developed by the "Godzilla Strategic Conference," similar to the Lucasfilm Story Group steering the overall direction of the Star Wars franchise, includes a push toward internationalizing the Japanese version of Godzilla universe characters, including merchandising in the United States and even a Godzilla theme park in Los Angeles (though Ota characterized the possibility as "big talk," rather than a concrete plan).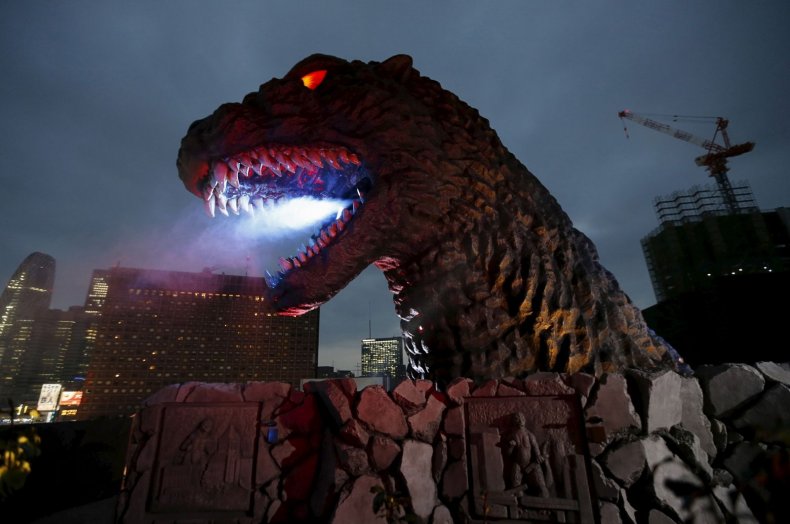 While Toho claims there won't be a direct sequel to Shin Godzilla, instead shifting focus to building solo movies for other kaiju, the company's continued emphasis on the Godzilla design from Shin Godzilla suggests this particular iteration of the character isn't going anywhere. Rather than posing with the anime version of the character, the Nikkei Style interview was accompanied by a photo of Ota posing with the Shin Godzilla model, with its characteristic red cracks and raw, exposed muscle.