Theaters Take Aim With Lasers to Shame Phone Users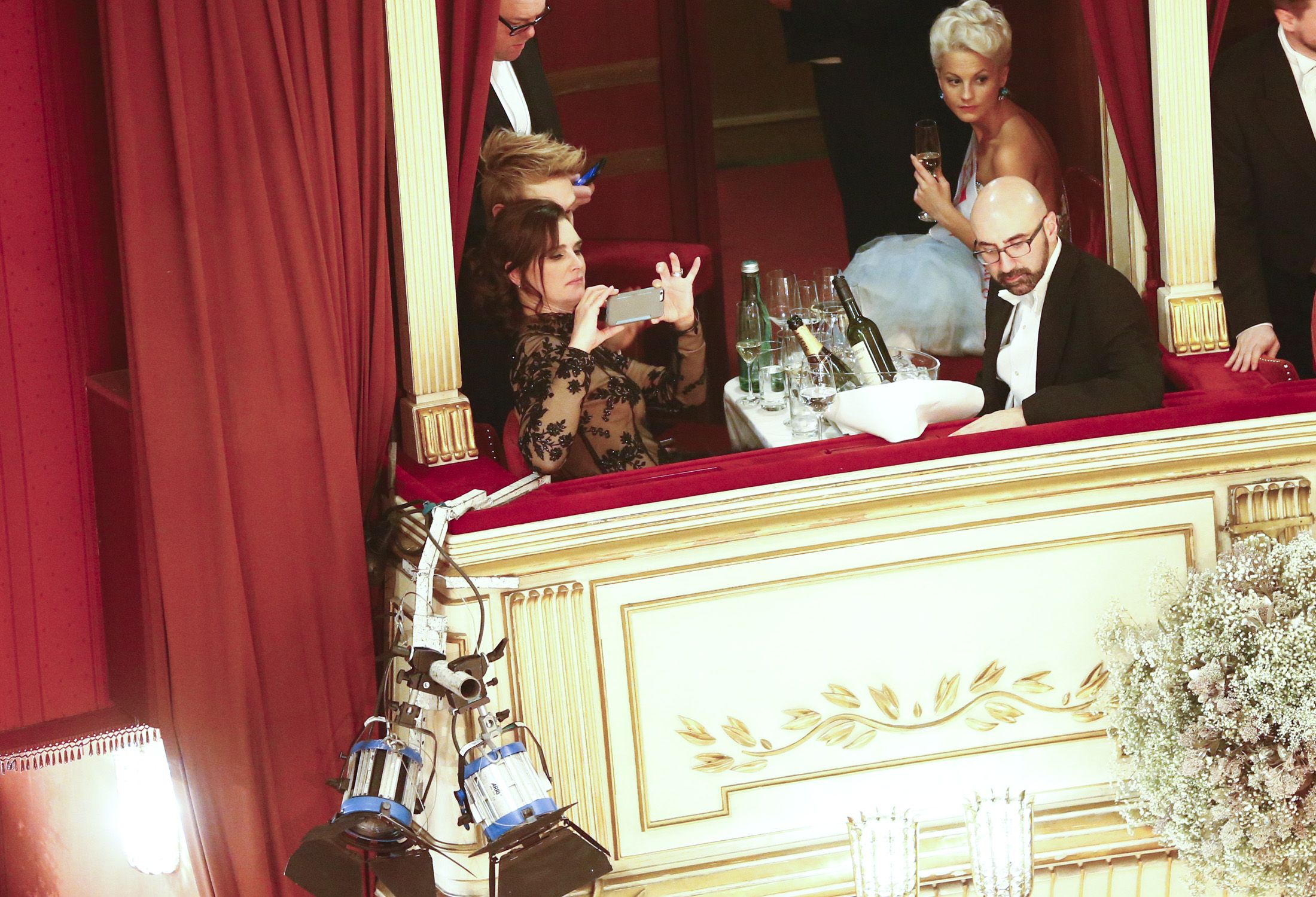 As annoying as it is for theatergoers when someone sitting next to them whips out their phone mid-performance, it can be a real focus killer for the actors onstage.
To combat annoying glowing screens, the Jermyn Street Theatre near Piccadilly Circus in London's West End plans to borrow a technique from the Chinese: shining lasers at anyone fidgeting with their phone.
Lasers are routinely used as a way to shame offenders at the Shanghai Grand Theatre and the National Centre for the Performing Arts in Beijing. Giuseppina Piunti, an Italian mezzo soprano who performed at the National Centre in Beijing, told The New York Times that she encourages other theaters to adopt the policy. "It's very smart, very fast, very effective," she said. "They should use the lasers all over the world."
However, Chinese theater managers don't want shining lasers to be a permanent practice. "Hopefully, one day we won't even need to take the laser pointers out of our pockets," said Emilie Wang, director of public relations at the Shanghai Grand Theatre. "That would be a good day."
Anthony Biggs, artistic director of the Jermyn Street Theatre, said that mobile phone use during a performance is distracting and bothersome for everyone. "It's so prevalent, we need to find some way of stopping it," he told The Times of London. "A montage of mobile phones ringing at the beginning of the show is not effective. I think we should use lasers. Let's give it a go. Having somebody sit next to you with their phone on, even vaguely in your eyesight, makes you irrationally angry. Maybe it's not legally wrong, but it makes you want to kill them anyway."
However, he admits that there are disadvantages of shining laser beams at irritating patrons. "I can see problems. What if you shamed the wrong person?," he said. "I also think that we've got to the stage when people think it's their right to use their phone anyway. Their response is: 'Why shouldn't I?' But I'd be up for [trying] lasers. Any way of stopping mobile phones, I'll give it a go."