SHINee's Onew Solo Album Release Date, Teaser and More
SHINee's record label SM Entertainment has revealed details of leader Onew's comeback with his first full-length solo album.
The K-Pop boy band is comprised of members Onew, Key, Minho and Taemin. There was also a fifth member, Jonghyun, who died by suicide on December 21, 2017.
SHINee debuted in 2008 with their breakout hit "Replay." The five-piece has released a number of iconic K-Pop tracks over the years, including "Ring Ding Dong," "Lucifer," and "Sherlock."
Onew's newest release was teased by SM Entertainment on social media on Sunday. Here is everything you need to know.
What is SHINee Member Onew's Solo Album Called?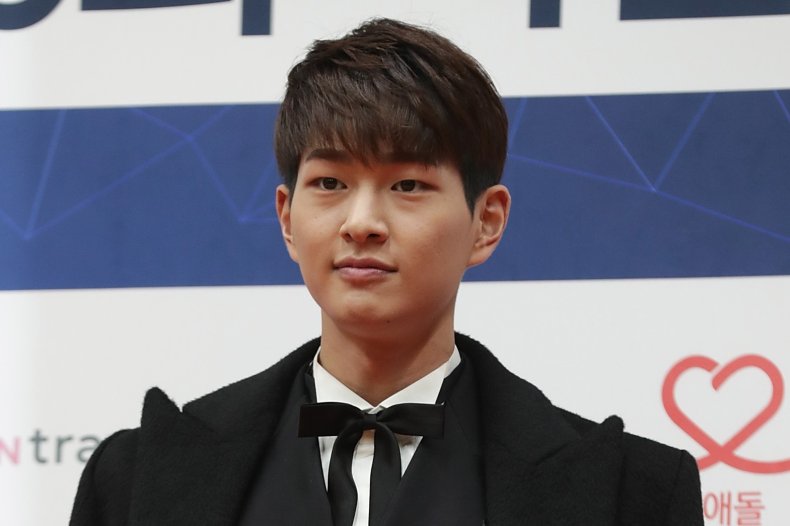 The official Instagram account for SHINee shared a teaser image for Onew's new album on Sunday, and revealed that the release will be titled "Circle."
Onew's album name may come as a surprise to fans as SHINee's members have often tried to ensure their solo albums have names that rhyme with each other's respective releases, a tradition first started when Jonghyun released his solo album "Base" in 2015 after Taemin's "Ace" in 2014.
The group's leader did the same with his first EP, "Voice," in 2018, which followed Key's solo album "Face" that same year, while Minho released his debut solo EP "Chase" in December 2022.
Onew is not the first member of SHINee to break with the album naming tradition, though, as Key's second solo album, released in August 2022, was titled "Gasoline."
As well as "Voice," Onew released the solo EP "Dice" in April 2022. He made his solo debut in Japan with the album "Life Goes On" in July 2022
When Will Onew's Solo Album Come Out?
SHINee's social media post also revealed that "Circle" will be released on March 6 at 6 p.m. KST, which is 4 a.m. EST, 3 a.m. CST, and 1 a.m. PST.
Further teasers will be shared by SM Entertainment and on the group's social media channels in the days leading up to the album's release.
These will include new pictures, a teaser for the album's as-yet-unrevealed title track, and a new music video.
Onew's new album comes hot off the heels of fellow member Key's recent solo album repackage of his second studio album "Gasoline." The re-release was titled "Killer" after his new single, which came out on February 13.
When Will SHINee Make a Comeback?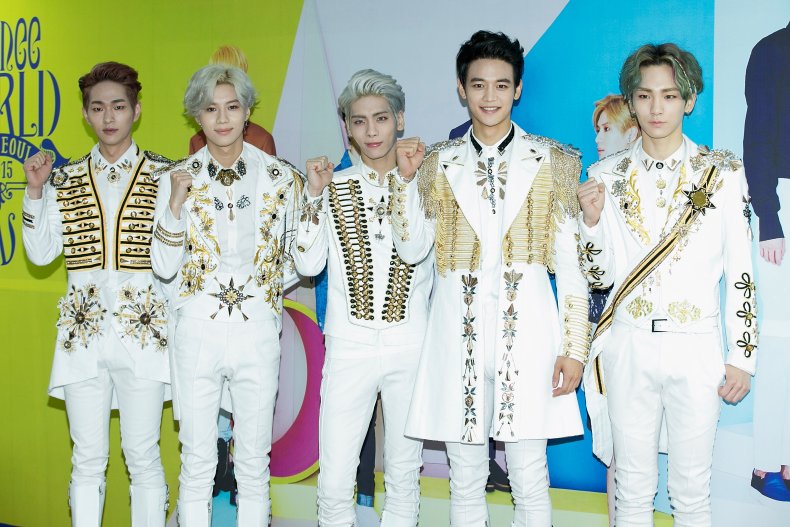 SHINee fans may well be wondering when exactly the group is expected to reunite to make an album together, given Minho, Key and Onew have been focusing on their solo activities of late.
The group is unlikely to make a comeback together until fourth member Taemin finishes his mandatory military enlistment, which he began in May 2021.
Once Taemin has returned from his military service then it is likely that SHINee will make music as a four-piece again, but, until then, fans can enjoy the members' solo activities.
If you or someone you know is considering suicide, please contact the 988 Suicide and Crisis Lifeline by dialing 988, texting "988" to the Crisis Text Line at 741741 or going to 988lifeline.org.