How to Get Shiny Zeraora & Transfer from Pokémon Home to 'Sword and Shield'
You did it, trainers! The Shiny Zeraora event in Pokémon Sword and Shield has concluded and trainers can now claim their prize.
At least one million trainers across Sword and Shield had to defeat Zeraora in Max Raid Battles during the event window, and since trainers all over the world shattered that number, a Shiny Zeraora is the reward for everyone.
Follow these steps to claim the Shiny Zeraora in Pokémon Home and transfer it to your Sword or Shield game.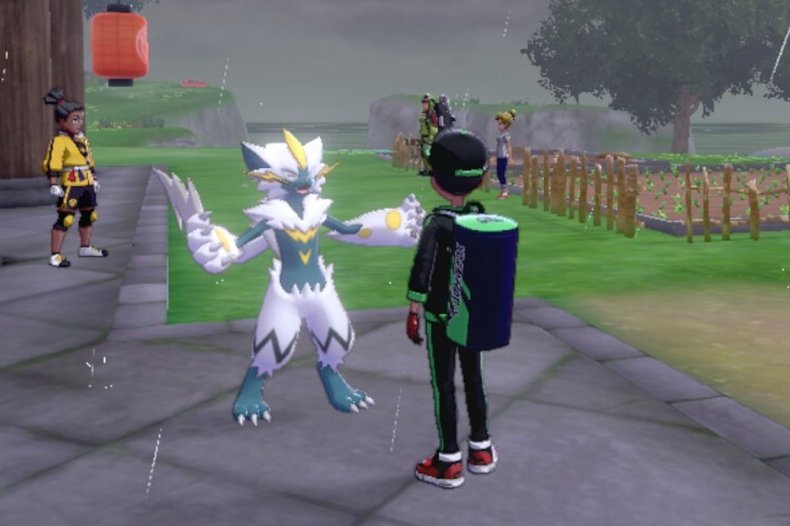 HOW TO GET SHINY ZERAORA IN POKEMON HOME
To get Shiny Zeraora and the bundle of Armorite into Pokémon Home, trainers will first need to have deposited a Pokémon in Pokémon Home or move a Pokémon to Sword or Shield from Pokémon Home between Wednesday, June 17 and Monday, July 6 at 7:59 p.m. EDT.
You can read more about that process using our handy guide, here.
Once you've done so, simply open up the Pokémon Home app on your mobile device and select the button on the bottom of the screen. Next tap on the "Mystery Gifts" button then on "Gift Box" to see both the Shiny Zeraora and the bundle of Armorite.
The Shiny Zeraora will be the top most option on the screen. Select it, then select "claim" to have it appear in your Pokémon Home app.
As for the Armorite, you can't claim it in Pokémon Home. Instead, each trainer will receive a code that they'll need to input in Sword or Shield, using the Mystery Gift function on the Nintendo Switch game.
HOW TO TRANSFER SHINY ZERAORA FROM POKEMON HOME TO SWORD AND SHIELD
Now that Shiny Zeraora is in your Pokémon Home app, you'll need to open up the Nintendo Switch version to transfer it to your Gen 8 game.
Select Sword or Shield as the game that you want to connect with Pokémon Home.
Choose your game and select "yes" to connect
The next screen will show your Pokémon Home Pokémon on the left screen with your Switch game boxes on the right. Manually select Pokémon and transfer them from left to right or vice versa
Note: Pokémon that are not included in your game will have a sign signifying that they can't be transferred yet.
Once finished, select the plus sign to quit and "save changes and exit"
Shiny Zeraora comes already at Level 100, which is perfect for using bottle caps to max out its individual values (IVs), and the moves Plasma Fists, Close Combat, Blaze Kick, and Outrage.
Pokémon Sword and Shield is available now for Nintendo Switch.
Have you transferred your Shiny Zeraora yet? What moves are you going to teach it? Let us know in the comments section.