Japan Spends Millions on Ballistic Missile Defense in Response to North Korean Rocket Threat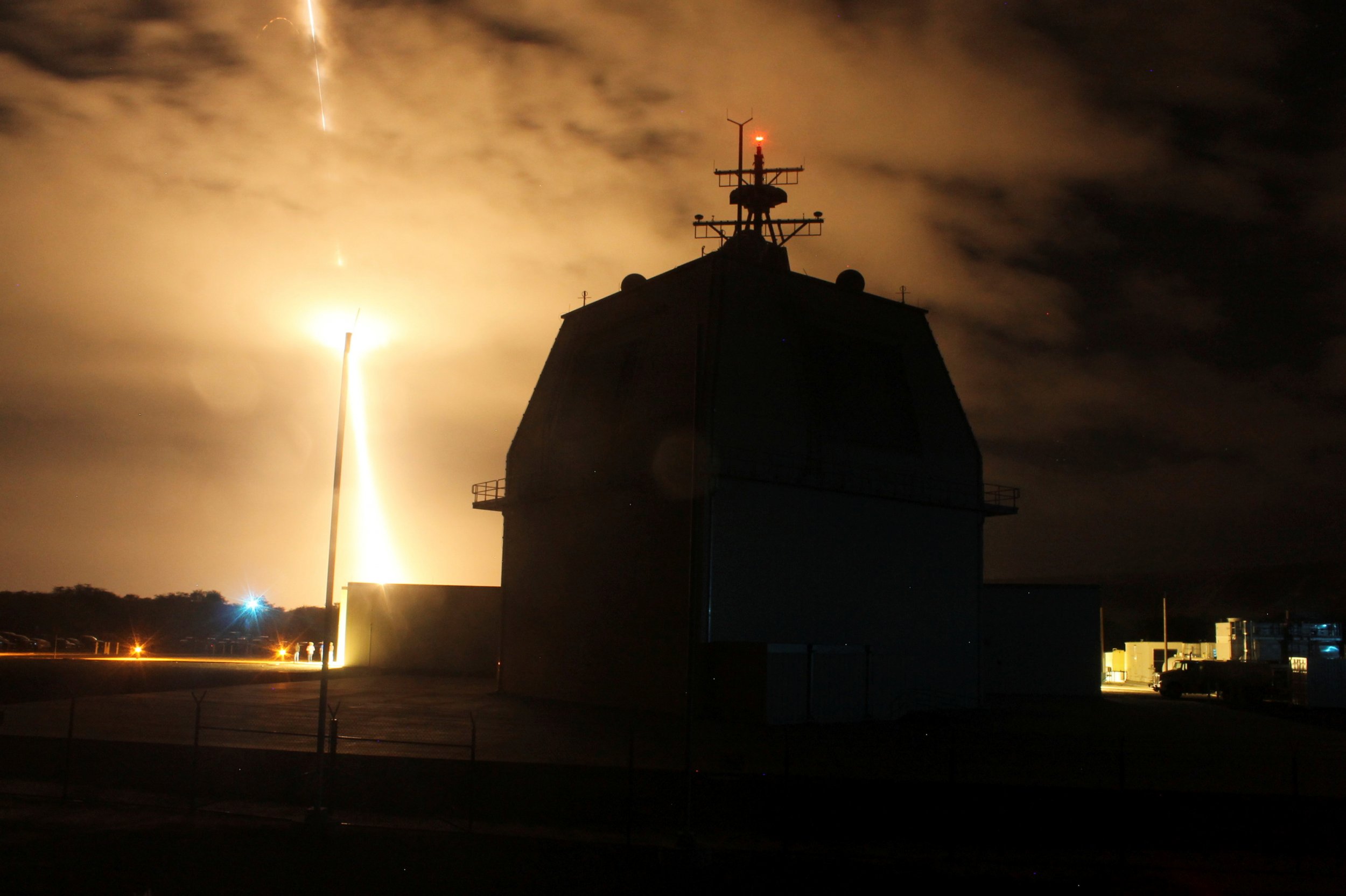 Japan's Cabinet has approved a plan to expand its ballistic missile combat systems and increase its defense capabilities amid escalating missile and nuclear weapons threats from North Korea.
A proposal to build two Aegis Ashore batteries was approved by Prime Minister Shinzo Abe's Cabinet on Tuesday. The cost of the sites, without the missiles, will likely be at least $2 billion to build and officials say they are not likely to be operational until 2023 at the earliest, sources told Reuters.
"North Korea's nuclear missile development poses a new level of threat to Japan and as we have done in the past we will ensure that we are able to defend ourselves with a drastic improvement in ballistic missile defense," Japanese Minister of Defence Itsunori Onodera told reporters after the cabinet meeting.
Each Aegis Ashore battery is estimated to cost approximately $8.9 billion, reports Bloomberg.
No comments have been given about potential sites for the Aegis Ashore deployment, however possible options lie with existing Self-Defense Force bases in Akita, northern Japan and Yamaguchi, according to ABC news.
Last month, President Donald Trump urged Prime Minister Abe to purchase more U.S. military equipment amid threats from North Korea. Abe has said he fully backs Trump's policy of keeping open the option of military action against the North.
In 2017, North Korea fired two missiles over Japan and three intercontinental ballistic missiles on steep trajectories into the Sea of Japan. In light of these close encounters, the decisions made by Japan's Cabinet to acquire the ground version of the Aegis missile-defense system, which is already deployed on Japanese warships, were widely expected.
Japan currently boasts a two-layer missile shield, which is a ship-based Aegis system that functions to stop short and intermediate-range ballistic missiles mid-flight, and ground-based PAC-3 interceptors, used to destroy warheads during flight, reports Bloomberg.
The new Aegis stations may not come with a powerful radar, dubbed Spy-6, which is being developed by the United States. And without it, Japan will not be able to fully utilize the extended range of a new interceptor missile, the SM-3 Block IIA, which cost about $30 million each.
A later upgrade, once the U.S. military has deployed Spy-6 on its ships around 2022, could prove a costly proposition for Japan as outlays on new equipment squeeze its military budget.
Initial funding will be ring-fenced in the next defense budget beginning in April, but no decision has been made on the radar, or the overall cost, or schedule, of the deployment, a Ministry of Defence official said at a press briefing.
Japan's military planners also evaluated the U.S.-built THAAD (Terminal High Altitude Area Defense) system before deciding on Aegis Ashore.
Separately, Minister of Defence Itsunori Onodera said this month Japan would acquire medium-range cruise missiles it can launch from its F-15 and F-35 fighters at sites in North Korea, in a bid to deter any attack.
The purchase of what will become the longest-range munitions in Japan's military arsenal is controversial because it renounced the right to wage war against other nations in its post-World War Two constitution.