How Japanese PM Shinzo Abe is Preparing for Meeting U.S. President Donald Trump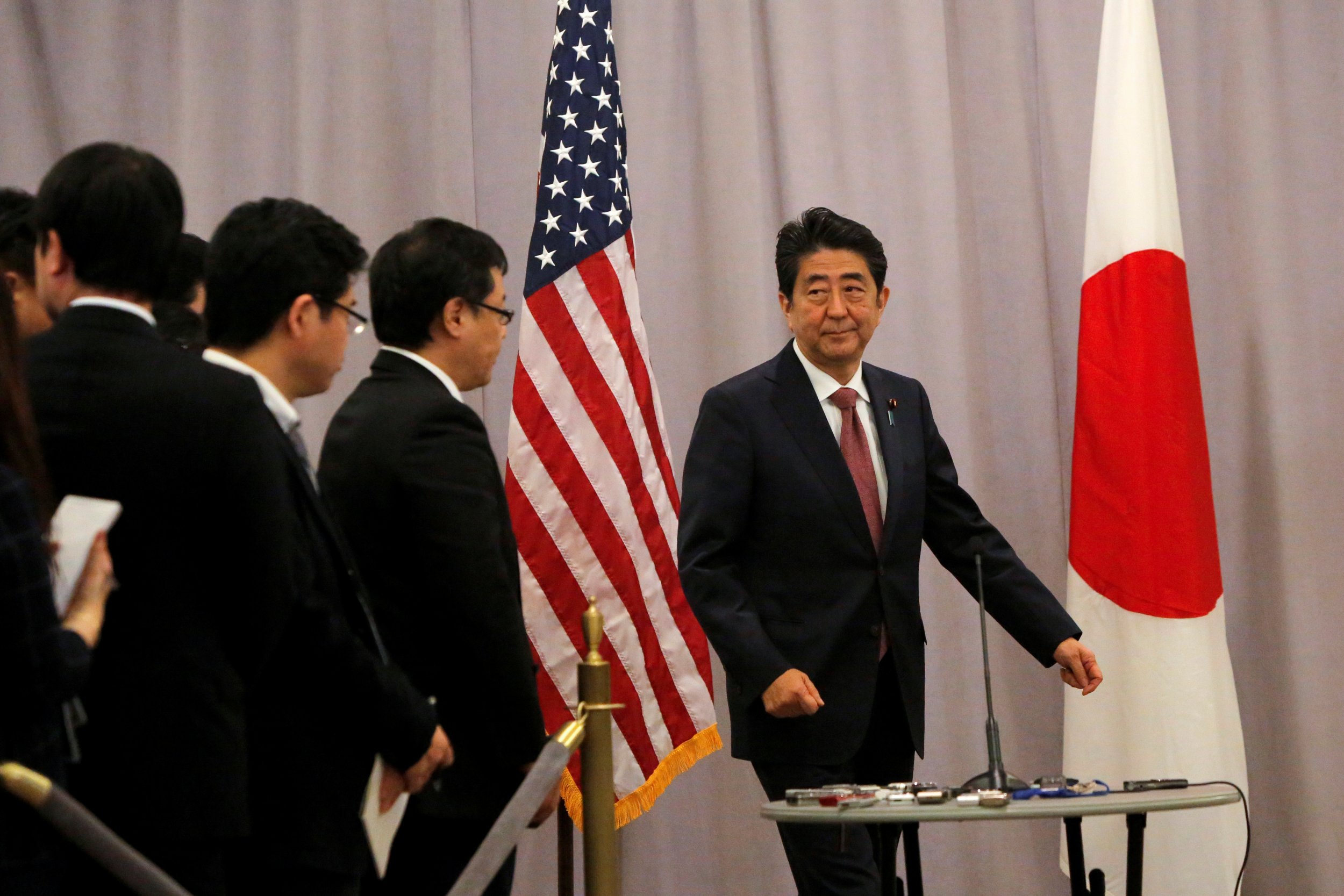 Japanese Prime Minister Shinzo Abe was the first foreign leader to meet with U.S. President Donald Trump after his election in November—and now he's heading to Washington to develop that relationship even further. The Financial Times reported that Shinzo Abe has called for officials to gather "tweetable" figures on Japanese companies' investment plans that he can then present to the American president when they meet on Friday.
Abe's desire to form a personal bond with Trump has been well-documented, as has Abe's commitment to building good foreign relationships.
The pair have already found common ground: When Trump was elected, Mr Abe gave him a $3,755 golden golf club. Abe and Trump are both golf enthusiasts, and on Saturday, they will reportedly play a round of golf at Trump's Mar-A-Lago resort in Florida. Reuters reported that Trump appeared unconcerned about beating Abe during the match. The president said: "I don't know. I think—I know he loves the game, and we're going to have a lot of fun. It won't matter. I'll just make sure he's my partner."
After abandoning the Trans-Pacific Partnership, a trade deal between 12 Pacific Rim countries including the U.S. and Japan, it's possible Trump will attempt to establish a two-way trade deal with Japan. Reuters also reported that as part of an evolving relationship, Japan may consider importing energy from the United States. And while Trump described Japan as a "closed market" for cars, reports in the Financial Times suggest Honda is hoping the meeting will smooth over any "misgivings" the U.S. has about Japanese manufacturers.
When Abe met Trump for the first time back in October, the Guardian reported that a Japanese spokesperson described the situation as "an extremely good start." After the October meeting, Abe spoke to reporters in Manhattan. He said: "We were able to have a very candid talk over a substantial amount of time, and in a very warm atmosphere."