The quarantining in St. Lucia of the Freewinds, a ship owned and operated by the Church of Scientology, because of a confirmed measles case, could be a "blessing in disguise," according to actor Leah Remini.
National Chief Medical Officer Dr. Marlene Fredericks James announced the quarantine on Monday and with a large concentration of people in a small area, it raised concerns about the disease's ability to spread. However, Remini saw a case of measles on Scientology's top vessel as an opportunity for some people on board.
"This outbreak could be a blessing in disguise because maybe some people can get off this ship of horrors," Remini told Newsweek. "Circumstances like this give an opportunity for some agencies or authorities to gain access to this ship beyond what would normally be offered."
While people who left the Church of Scientology have stated they were held against their will, Newsweek could not independently confirm anyone on Freewinds is there against their own volition.
Remini left the Church in 2013 and has since created a television show dedicated to telling the stories of other "suppressive people," a term used to describe Scientologist who leave without permission. Many of the stories that have been told on the show, Leah Remini: Scientology and the Aftermath, include descriptions of the challenging nature of separating oneself from Scientology.
Freewinds, a 440-foot ship, is touted by the Church as the "pinnacle of a deeply spiritual journey," where Scientologists can reach New OT VIII, the highest level of spirituality.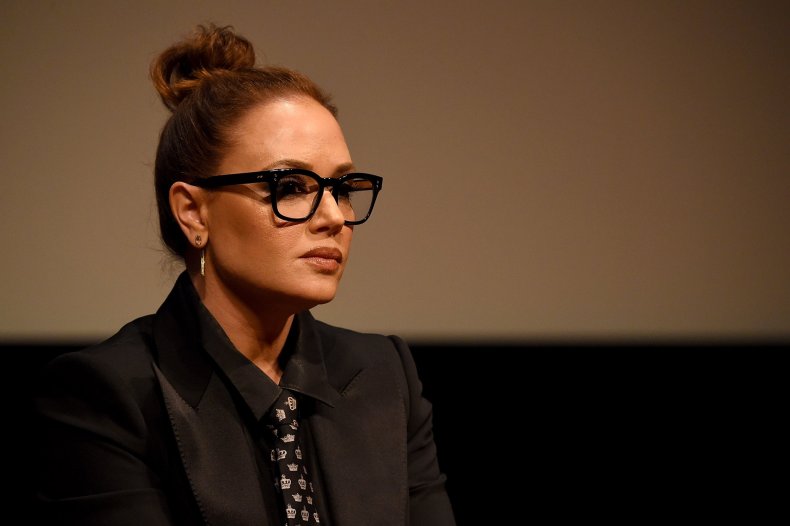 This measles case, Remini said, could be a chance to disembark that, she claimed, some people might welcome. Anybody, even a medical doctor, who could gain access to the ship, would have the opportunity to ask if anyone wanted to leave.
As Remini phrased it, the opportunity to get off the ship couldn't start and stop with a random doctor saying, "Hey, anybody want to leave?" Scientologists on the vessel who may want to leave need to know there is a world that will welcome them if they break with the Church.
"They don't know that they have a place to go. They don't know there are people out here who are willing to literally take these people in and help them," Remini said. "They have no way of contacting us. When you really look at it, they need someone to care."
Presented with the opportunity, it's not clear if anybody would take it, even if they wanted to. Whether people would accept the offer isn't the point of asking the question, though, according to Mike Rinder, a former Church of Scientology senior executive, who works with Remini on the show.
"If nobody asked they'd never get the opportunity to say, 'yes,'" Rinder told Newsweek. "Would they [leave]? I don't know. They have been very, very mind controlled and taught to believe that if they're in a bad place it's being created by their own ill acts."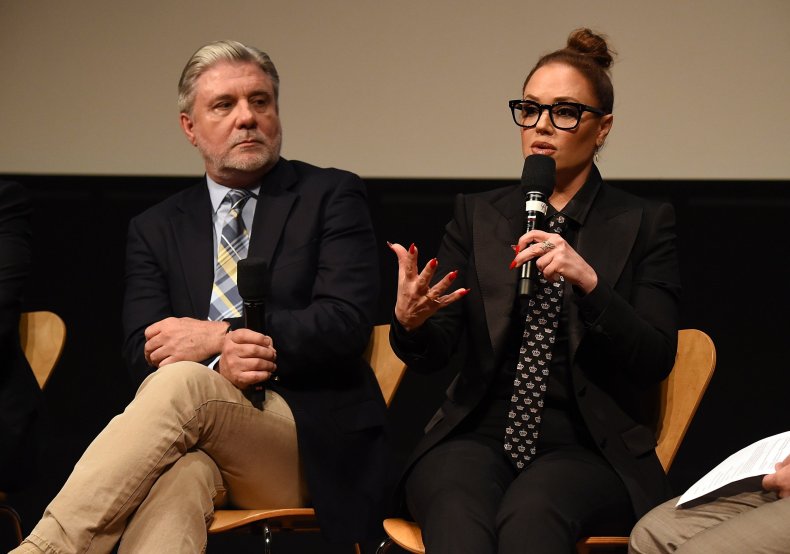 Newsweek reached out to the Church of Scientology but did not receive a response in time for publication. The Church regularly denies the claims made both by Remini and those who appear on her show. However, over the years, multiple people have gone to extraordinary measures to get off the Freewinds.
Don Jason, who was once second in command of the Flag Service Organization, planned to leave the church in 1996, but agreed to a counseling program and manual labor on the Freewinds, according to the Tampa Bay Times. After multiple requests to leave were denied, Jason said he devised a plan and escaped by using a rolling pin to zip line down the ship's cable and onto the dock. Despite multiple attempts by the Church to block his leaving, he was able to make it safely to Milwaukee, Wisconsin.
Ramana Dienes-Browning, a former senior executive on the Freewinds, was placed in an "extensive re-indoctrination" program when her attempt to escape was discovered. Along with studying Scientology materials, she wrote in an op-ed for ABC News that she had to do hard labor in the ship's engine room.
She described her life aboard the ship under those conditions to being an "animal in a cage," and feeling there was no escape, she became suicidal.
"I took to always carrying a pocket knife with me as the idea that I could take my life at any time was the only way I could feel some sense of empowerment," Dienes-Browning said. "The one thing stopping me was the image of my mother's face when she would hear the news of my death."
After about five years, she went through the "routing out" procedure and gained her freedom.
The measles case brought the ship into the national spotlight and Rinder told Newsweek he hopes it's a chance to highlight the stories that exist from what he called the "ship of horrors."
St. Lucien authorities don't have the ability to prohibit the ship from leaving, according to NBC News and Rinder predicted they'll want to get back to their home base in Curaçao, where they have a better ability to "spin" the situation, as soon as possible.
Remini agreed, saying they'd want to get going so they can put out the message that they're just a "fun ship of Scientologists."