Ship Operator Maersk Testing Blockchain Tech to Replace Bill of Lading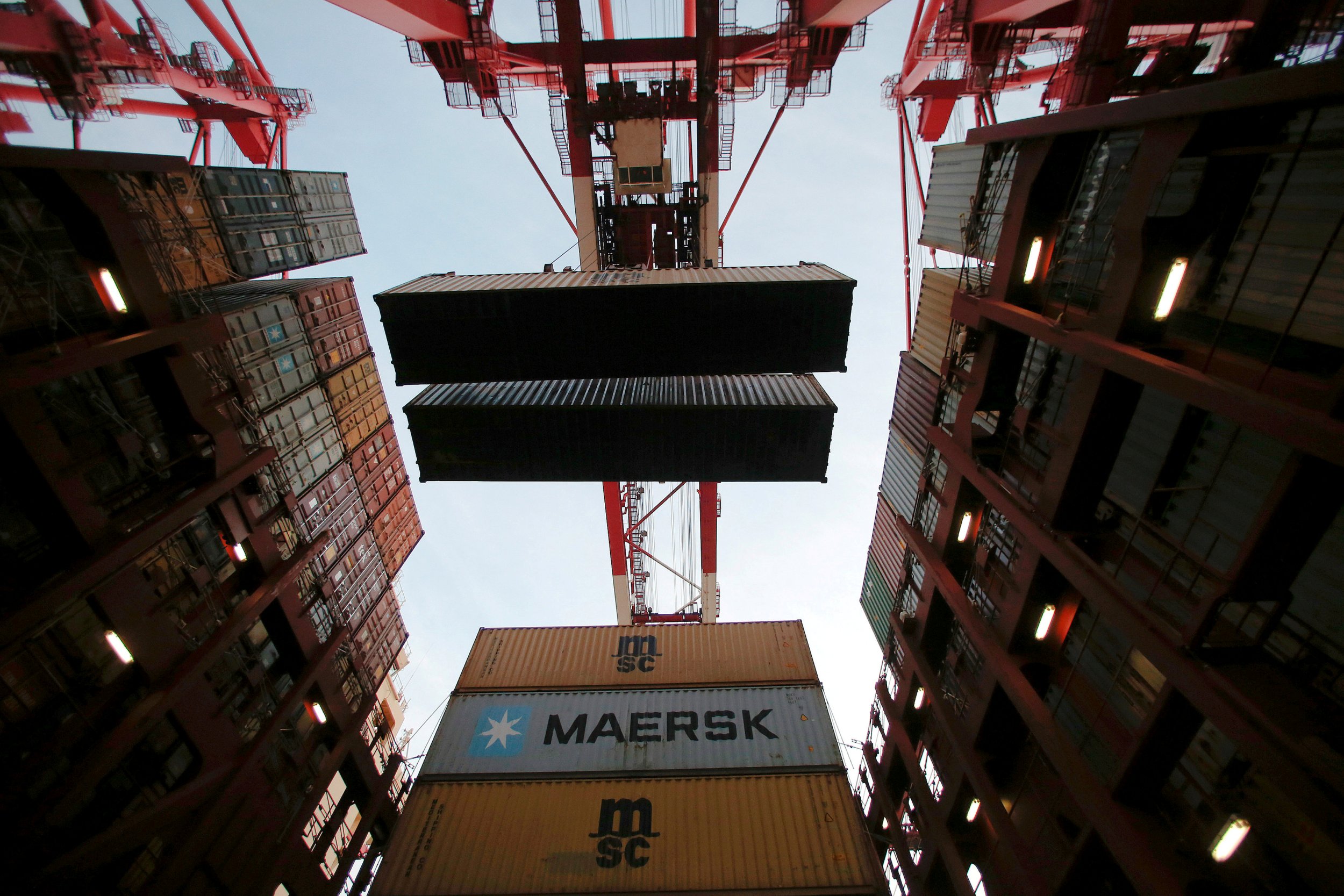 This article was originally published by International Business Times.
Maersk, the largest container ship operator in the world, has been exploring ways blockchain technology can improve operations involving paper-based bills of lading.
Maersk took part in a proof of concept, with blockchain expertize from the IT University of Copenhagen, to replace the traditional bill of lading. This is typically a detailed list of a ship's cargo in the form of a receipt passed between the master of the ship and the person consigning goods.
Margins are slim in container shipping, where there is a good deal of overcapacity, and where the processing of paperwork is often more costly than the shipping the container. On average 100 different stakeholders can be involved at various stages in this process. There are numerous points of intersection such as customs, forward freighters, truck drivers etc.
Dr Roman Beck, a professor at IT University of Copenhagen, said: "For historic reasons the shipment company takes charge of providing the information to all these stakeholders, ensuring quality control and that nothing has been fiddled with. For me it's the perfect kind of application area for a nice blockchain solution."
Beck said the PoC optimized information flow management involved in shipping a consignment of roses from Kenya to Rotterdam. He said nowadays flowers are flown in; the roses can withstand the shipment and 20 days in a container, but the problem is it's extremely insecure and impossible to predict if the roses can get out of the harbor in time.
"This shipment of roses from Kenya to Rotterdam is generating a pile of paper 25 centimetres high – this is an impressive pile."
Beck said things can get even worse when things are shipped from places like China. "We don't know when it is on route to Europe. We don't know who will be the final customer because the products are traded while they are in these containers. There are all kinds of middle men, cross sellers and this kind of stuff in the middle."
Beck said the design of the PoC took consideration of privacy and how to hide information on a blockchain-powered bill of laden.
"Say, for example, I am selling you computers, and I bought them from some other producer in China. I don't want you to know my originator, who is actually the real producer, because then you can go straight to this person.
"We have put this into a demonstration to illustrate how this can be achieved. It was quite a steep learning curve for all of us, including Maersk."
Beck said other blockchain PoC's the IT University of Copenhagen had been working on included a KYC system with Nordea Bank, the Swedish financial services group.
He pointed to the wasteful and costly process whereby customers are repeatedly KYC'd by different banks whenever opening an account. A shared and secure blockchain-based system of record is a possible solution.
"Would it be possible to have one bank approving you and you can get a new bank account without a new certification process? So suddenly Nordea is acting as a service provider for other banks."
Beck pointed out the need for a legal framework or contract so the banks can agree not to sue each other in the case of a corrupted identity or some form of trickery.
The university carried out another blockchain PoC with SKAT, the Danish tax authority, for tracking and securing vehicle registration system. Beck explained that Denmark has a steep tax when you bring in a new car.
There are many different instances involving cars, some including tax payments that could benefit from blockchain-based information management. This includes when cars are sold, or stolen, or taken off the road.
"You want to make sure you are handing over the car and the car gets a proper registration afterwards. That it's not involved in a car accident or in a bank robbery and it's still under your name," said Beck.
"We have come together with SKAT to make sure the taxes and fees are properly paid whenever something happens to the car. This means you can be certain that the car is properly registered to the next owner and so on," he said.
"SKAT is extremely innovative and we are exploring more projects with them. For example, they now have an innovation lab. This is a tax agency, typically the most conservative agency on earth."