Shirley Temple Began in Short Films Almost 90 Years Ago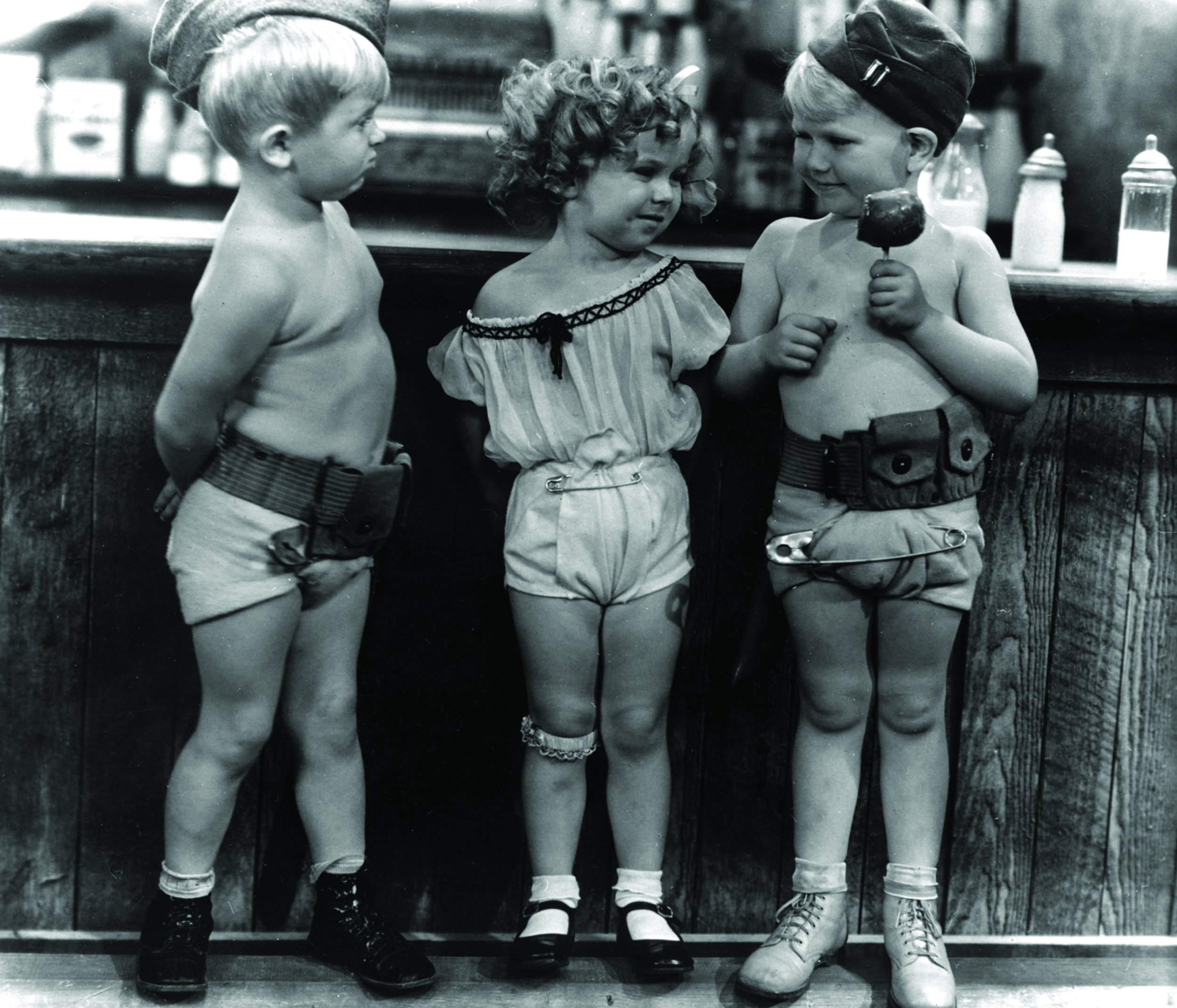 This article, along with others celebrating 90 years of America's original sweetheart, is featured in Newsweek's Special Edition: Shirley Temple.
During the Golden Age of talking pictures, when first Depression and later wartime thrift made the movies the only affordable entertainment for most Americans, a night at the cinema wasn't what it is today. Customers weren't herded into one of a dozen rooms to watch previews and a main attraction before being herded back out again. An eveninglong affair, going to the movies meant being treated to several separate entertainments over the course of a few hours in an often extravagantly appointed theater. There were newsreels serving the purpose that would later be taken up by the nightly TV news, cartoons like Silly Symphony and Merrie Melodies offerings, short films and finally a feature presentation. Some theaters even staged elaborate musical prologues to their feature presentations starring the remains of the old vaudeville circuits, a phenomenon explored in Busby Berkeley's Footlight Parade.
It was as part of this elaborate moviegoing ritual that Shirley Temple got her first start on the silver screen. Temple was accepted into a troupe of child actors who made comedic short versions of popular Hollywood films, spoofing the content with their precociousness and stature. These shorts, collectively known as the "Baby Burlesks," were a big hit with moviegoers, especially the eight featuring Shirley Temple, such as 1932's War Babies. They haven't aged particularly well, the idea of toddlers in diapers acting out grown-up scenes seeming rightly "creepy" as TIME magazine put it. But they proved to the likes of MGM, with whom she would soon sign, that Shirley Temple could hold her own on the silver screen.
This article, by Senior Editor Tim Baker, was excerpted from Newsweek's Special Edition: Shirley Temple. For more on the diverse life of the movie star and ambassador pick up a copy today.