Shirley Temple's Granddaughter Teresa Caltabiano Celebrates Icon's Life
Shirley Temple's life and career is today being celebrated as the late actor, singer, dancer, and diplomat is honored by Google.
Today's Google Doodle sought to celebrate Temple's life and career as Hollywood's number one box-office draw as a child actress from 1934 to 1938 who later went on to become a United States ambassador to Ghana and to Czechoslovakia, as well as Chief of Protocol of the United States
This day was chosen because the same date in 2015 is when the Santa Monica History Museum opened its "Love, Shirley Temple," special exhibit which features a collection of her rare memorabilia.
The Google Doodle celebrates both aspects of the child star's life—her early years as an entertainer and her later years as a diplomat.
Temple died in 2014 at the age of 85 and is remembered by her granddaughter Teresa Caltabiano who partnered with Google Doodle on the project.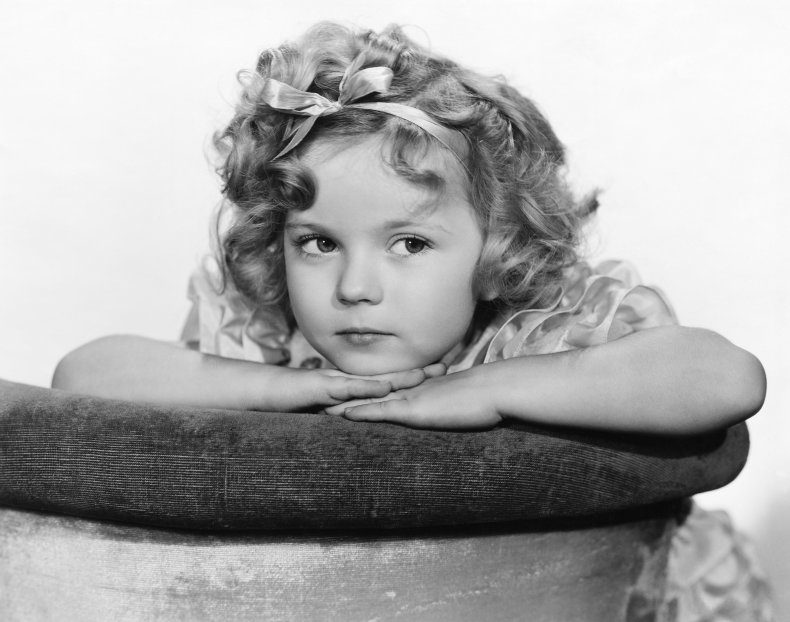 "If you've seen a Shirley Temple movie, you have in a sense gotten to know who she was as a person," Caltabiano said. "The feisty heroines she played who loved their families and who wanted to make the world a better and happier place was a reflection of her genuine character."
She continued: "Growing up, her character was tempered by the Depression and World War II, as was her awareness of the need to serve others. Her brother's M.S. diagnosis and later her own mastectomy strengthened her conviction that she could have a positive effect, not only in her own family, but around the world.
"As a Special Representative to the United Nations, among other responsibilities, she took on the role as an early environmental advocate. As Ambassador to Ghana and later to the Czech Republic, the merging of her talents as a communicator and her gift for service to others gave her great personal satisfaction. Her last diplomatic position as U.S. Chief of Protocol at the White House gave her the honor of welcoming the world to the country she loved."
Caltabiano is the daughter of Temple's eldest daughter, Susan. Unlike her famous grandmother, she is not in the entertainment industry and is an English teacher at Northwestern Middle School in Alpharetta, Georgia, according to Meaww.
Caltabiano ended her tribute to her late grandmother with a reflection on family, and what it meant to Temple.
"At the heart of everything was her family," she said. "We were blessed to know her, her love, her courage, and her strength. She is still deeply loved and truly missed, and we treasure our memories of her."