How Shirley Temple Went From Movie Star to U.S. Ambassador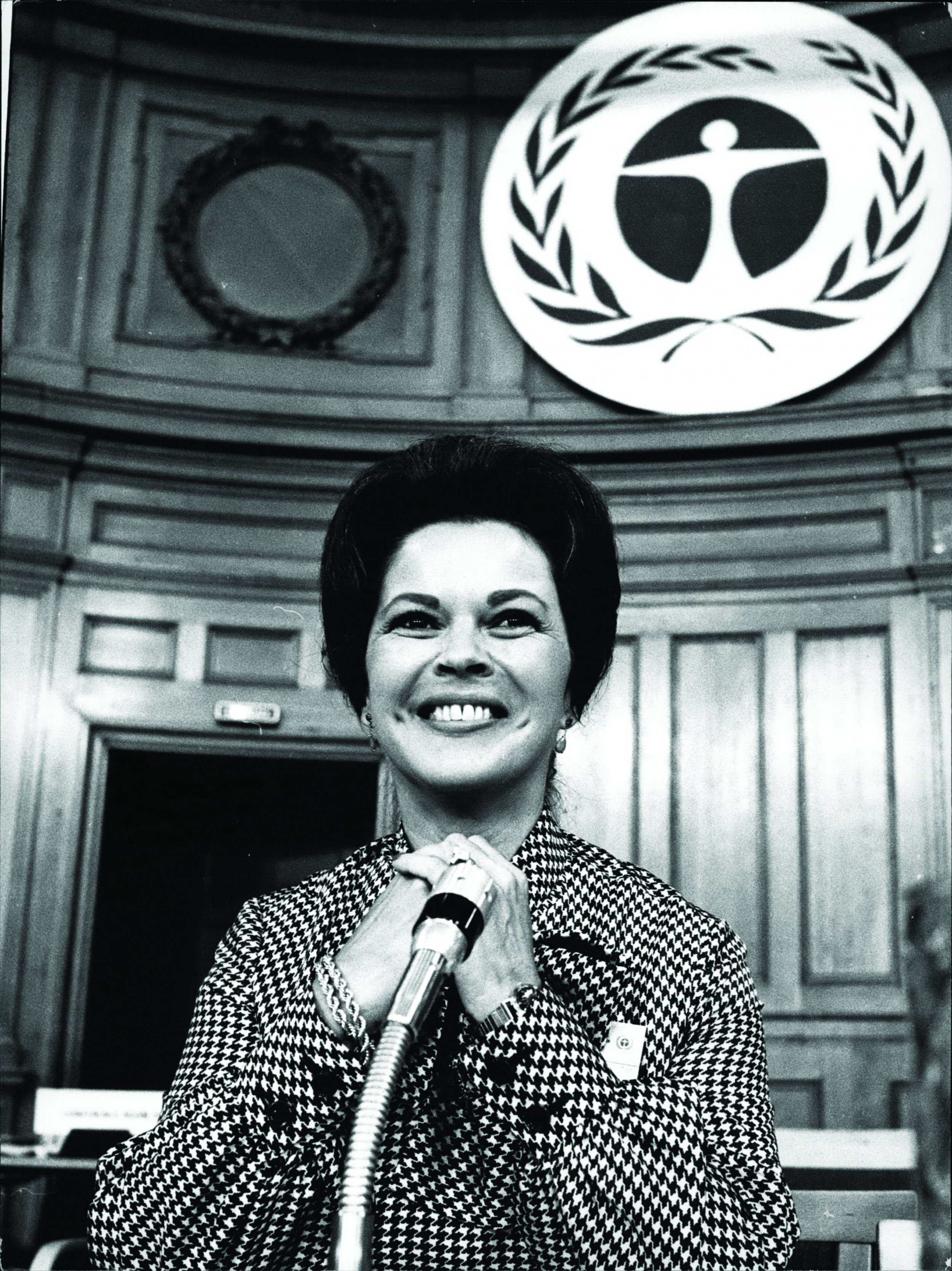 This article, along with others celebrating 90 years of America's original sweetheart, is featured in Newsweek's Special Edition: Shirley Temple.
Though today we most often associate Shirley Temple with the beginning of her life, her adult life proved just as impactful—but on a much different stage. As a grown woman, Shirley Temple-Black was a world-traveling political whiz, having cut her teeth abroad during the revolutionary Prague Spring in 1968. While visiting Czechoslovakia as a junior diplomat, she witnessed an unarmed woman protesting Communist rule being gunned down by Soviet forces, a sight that remained with her for the rest of her life. Temple Black had the unforgettable experience of being in a country as it attempted to revolt against an authoritarian ruler and was confirmed in her new calling.
By 1974, she was experienced enough in the diplomatic world to be named ambassador to Ghana by President Gerald Ford. As the continent of Africa finally began to take its modern borders, Temple Black was dedicated as a loyal Republican to making sure the vast resources of the West African country wouldn't be nationalized in a communist-style coup like the ones that had or would occur in countries like Ethiopia and Mozambique. Her success in ingratiating herself to locals would earn her the honorary title of "chief."
Because she had proved herself a more than qualified ambassador and valuable member of the U.S. diplomatic corps, by the time George H. W. Bush took office, he was confident in his decision to make Shirley Temple Black the ambassador to Czechoslovakia—the first woman to hold the post. When she arrived in Prague in 1989, the revolutionary feeling of the Prague Spring was in the air again, but this time Soviet influence in the country would be quashed in a new, Western democracy—the Czech Republic. She established a close relationship with newly elected president Václav Havel, the poet and political dissident who played a major role in the revolution. She even personally flew with him to the White House during his initial talks with the U.S. government.
Norman Eisen, another former U.S. ambassador to Czechia, believes Temple Black's previous career was a huge benefit during the revolution.
"One, she was instantly recognizable and known. Two, from her earliest age, she was a prodigy in her confidence and her ability to take command of any situation. She awed her costars with that quality on the set, and the same was true on the stage of world affairs, as the eyes of the world looked to what was then Czechoslovakia," he told Time in 2014 shortly before leaving the post in August of that year. "Three, she was most famous as an actress for her sunny confidence and optimism, and she really infused the United States' role—as our representative here, in the Velvet Revolution—with that good cheer and that hope."
Temple Black acknowledged how important her earlier occupation was, stating that "Shirley Temple opened doors for Shirley Temple Black."
This article, by editorial assistant Sean Romano, was excerpted from Newsweek's Special Edition: Shirley Temple. For more on the diverse life of the movie star and ambassador pick up a copy today.