Father Used Shock Collar to Discipline Unruly Children, Police Say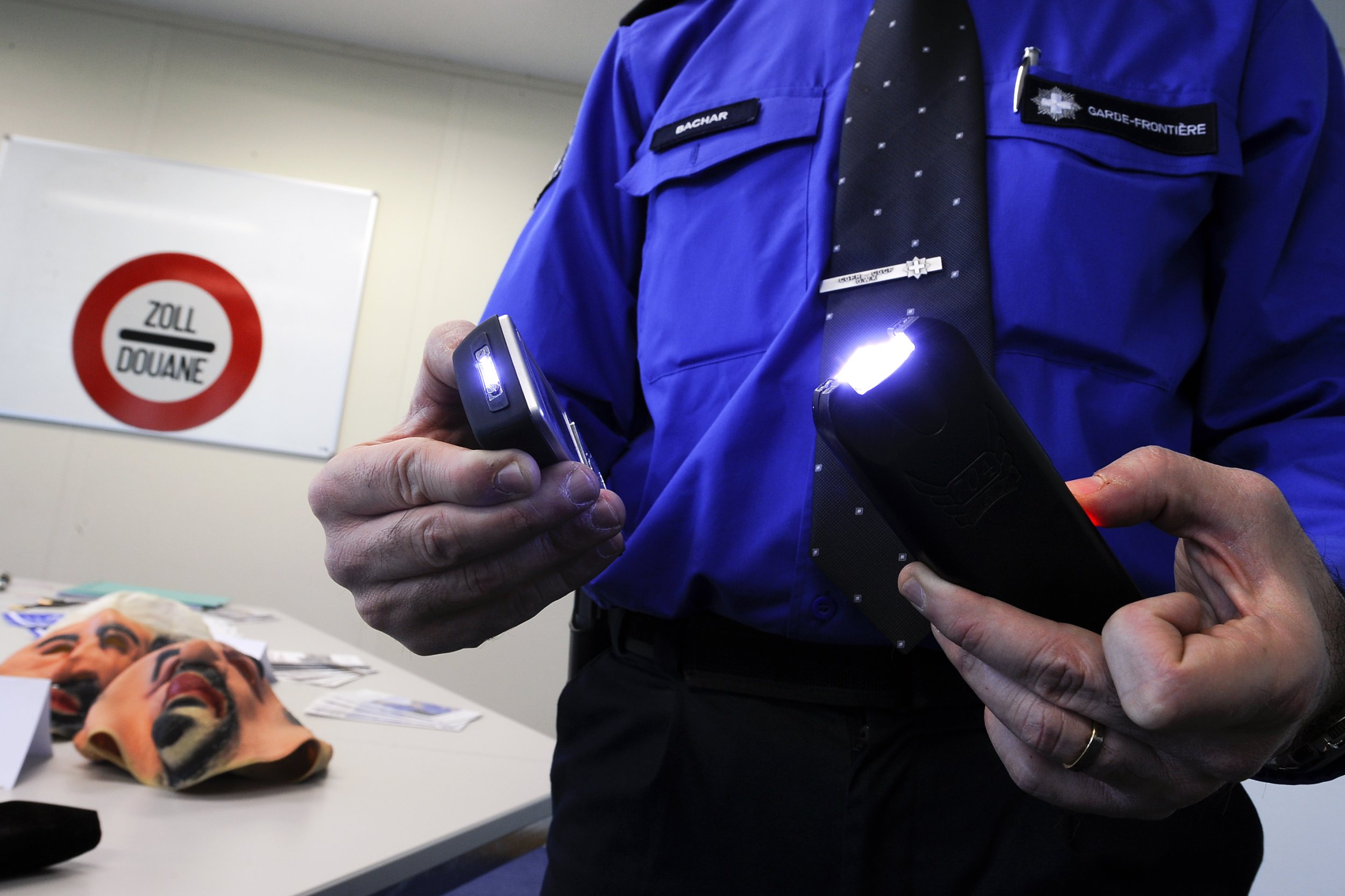 A Japanese man has been arrested after allegedly using a shock collar to discipline his children when they would not do what they were told.
The 45-year-old man was arrested in the southern city of Kitakyushu on suspicion of abusing his two step-daughters, aged 17 and 13, and his 11-year old son.
Reuters described the device used as a "stun gun," while the Kyodo News agency and The Asahi Shimbun newspapers said the man fitted his children with a type of shock collar used to discipline dogs.
An anonymous police official told Reuters the man would shock his children "when they didn't follow the rules." The punishments left the boy with a minor burn on his arm, though there were no visible injuries to either daughter.
The Asahi Shimbun named the suspect as Takahiro Goto and said he habitually used the cruel punishment for several years. Reasons for being shocked included failing to complete homework and not helping with household chores. Goto, who police said was unemployed, allegedly forced the children to attach the shock collar to their hands or arms before using a remote control to zap them.
The Kyodo News agency explained that the abuse came to light when the oldest daughter told a teacher in February that her father had been using the shock collar. The school subsequently informed a child consultation center, which took the three children into its protection.
The case is the latest in a series of high-profile child abuse cases that have prompted Japanese lawmakers to seek a nationwide ban on corporal punishment, Reuters reported.
Last year, 5-year-old girl Yua Funato died after being beaten and starved by her father as a disciplinary method. By the time she died, Yua weighed just 27 pounds and the soles of her feet showed traces of frostbite, The Asahi Shimbun said.
At the time of her death, Japanese Prime Minister Abe Shinzo said the incident was "soul-crushing" and promised to do more to prevent harm done to children in the name of discipline.
On Tuesday, the Japanese parliament's lower house unanimously approved new punishments for parents found to be using corporal punishment on their children. If successful, Japan will join more than 50 nations worldwide where corporal punishment of children at home has been criminalized. Most of these countries are in Europe, though Japan would become the second Asian nation to join the group behind Mongolia and Nepal.