Shock As Groom Reveals Unforgivable Reason Brother Not Invited to Wedding
A man's speech explaining that his brother was not invited to his wedding as he "stole" his first wife has left Reddit users divided over whether it was the right decision.
In a controversial Saturday, June 18, post shared to Reddit's Am I The A**hole forum, which can be read here, user TorontoMapleLeafs3 said his relationship with his brother Thomas, 34, deteriorated after he "got involved" with his first wife.
According to a 2021 study of 441 people carried out by Florida-based medical laboratory Health Testing Centers, about 46.1 percent of respondents said they had cheated while in a relationship.
The 30-year-old's post clearly attracted a lot of attention from other users who upvoted the post 21,900 times and responded to it on some 1,680 occasions.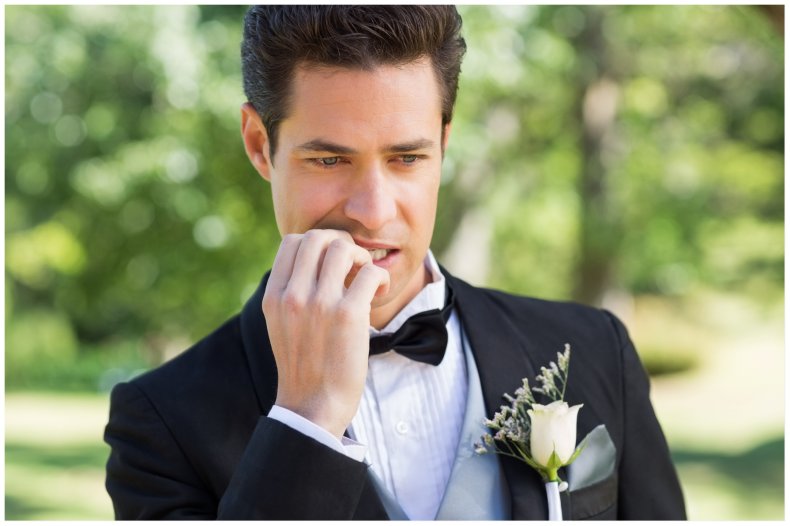 TorontoMapleLeafs3 said his parents had "forced" him to keep the episode secret and that he would go on to meet his now-wife.
He added that when the wedding date loomed, his parents asked him to invite Thomas and went on to guilt him when he refused.
The Reddit user then posted: "They came to the wedding looking p***ed asking what we were going to tell people when they ask about Thomas. I told them I'd take care of it and what I did was take a moment while everyone was paying attention.
"[I] grabbed the mic and flat-out announced this and said 'the reason I didn't invite Thomas to my wedding is because I was worried he'd steal my new wife just like he stole the first one.'"
He later added: "I said it playfully to not make it sound so tense but most of the guests looked shocked and started mumbling then it went awkwardly quiet for a moment. Then we moved on but I saw mom and dad walk out while looking at me grudgingly."
The Reddit user later explained his parents were furious with him, but he held firm and said that Thomas's actions were "unforgivable."
Newsweek has contacted TorontoMapleLeafs3 for comment.
While many users said they understood why the man had made the speech, several said it was somewhat misjudged.
One Reddit user posted: "Yeah, that announcement wouldn't have made me feel great as the second wife. But that's me. And I 100 percent understand why OP (original poster) said what he said. F*** Thomas."
Another added: "I think his intention was to make it sound like a joke. His wife obviously understood."
A third commenter posted: "I think the point is that while Thomas is definitely to blame for his behavior and certainly doesn't deserve to be forgiven or have his behavior forgotten or pushed under the rug, the first wife was part of that as well.
"Announcing that he was worried that Thomas might do the same thing with the second wife, rather than just saying he did it with the first one, sort of implies he doesn't entirely trust the second wife. That would bother me if I was that wife."
But others suggested other ways the poster could have given the speech that would have ended in a more romantic note.
One said: "I think it might have been better to say something like 'first, I'd like to thank Thomas. If he hadn't slept with my first wife. I'd never have met the true love of my life who I'm honored to marry today.'"