Shock Jock Don Imus' Most Controversial Quotes During His Lifetime
Radio personality Don Imus, host of the syndicated and televised program Imus in the Morning, passed away Friday morning at the age of 79. He had been on the air for 50 years, garnering fans and generating controversy throughout his career.
Many looked upon Imus as a racist and a homophobe, and some of the things he said certainly played into that. His statements about the Rutgers University women's basketball team were enough to get Imus suspended in 2007.
"That's some rough girls from Rutgers," Imus said. "Some hardcore hos. That's some nappy-headed hos there, I'm going to tell you that."
Barack Obama, still a senator from Illinois at the time, called for Imus to be fired over the remarks.
"I understand MSNBC has suspended Mr. Imus," Obama told ABC News at the time, "but I would also say that there's nobody on my staff who would still be working for me if they made a comment like that about anybody of any ethnic group."
It wasn't the first time Imus and Obama would butt ideological heads.
"Nelson Mandela is a leader who Barack Obama should try to emulate," Imus said in 2013. "He could start by spending 27 years in prison."
Imus seemed to revel in causing a stir, no matter what the consequences were for his career. "My goal is to goad people into saying something that ruins their life," Imus said in 2016 to Vanity Fair.
Imus retired in 2018, telling listeners in a tweet, "Turn out the lights... the party's over."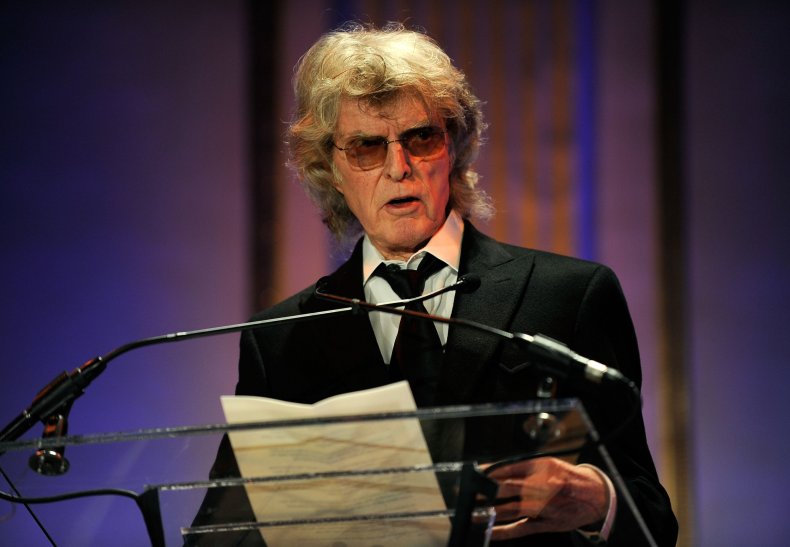 His colleagues in the industry mourned his passing, offering tributes on Twitter.
"Shocking news on the passing of my friend, Don Imus," tweeted radio personality Mike Francesa. "He will long be remembered as one of the true giants in the history of radio."
Host of the MSNBC morning show Morning Joe Joe Scarborough credited Imus for influencing his career.
"Morning Joe obviously owes its format to Don Imus," Scarborough tweeted. "No one else could have gotten away with that much talk on cable news. Thanks for everything, Don, and Godspeed."
"I was Don Imus' assistant news editor for 3 months back in 2005," tweeted Ray Martel. "I also worked many mornings after his show. Three times I saw him pull his gun out in the studio. He also gave me a great Christmas bonus during my time with him. Imus was one of a kind. RIP."
But for some, the legacy Imus leaves behind is one of controversy that goes behind the realm of shock radio.
Huffington Post contributor Yashar Ali tweeted, "Don Imus was a racist and misogynist. He sexually harassed multiple women I know personally. Was he a pioneer in his field? Sure. So was Roger Ailes."