'Shocking' Holiday Inn Video of Employee Crying Is 'Unacceptable,' Parent Company Says
IHG Hotels, which owns Holiday Inn, was disturbed by a viral video circulating on Twitter that showed an employee hitting himself and crying after an altercation with a customer and is working with the hotel to investigate the incident.
The video was posted on Twitter on Sunday and prompted an array of responses, including dismay at how mental health is viewed and criticism of the person who filmed the altercation. The alleged employee posted on Reddit that he quit his job, despite support from his management, and Holiday Inn's parent company called the treatment the employee received, "unacceptable."
"We were shocked and saddened to see the video and the clearly unacceptable treatment of a longtime hotel colleague," Jacob Hawkins, a spokesperson for IHG Hotels & Resorts told Newsweek.
Hawkins noted that the Holiday Inn where the altercation took place is independently owned and operated, as is the case with the bulk of hotels that operate under the IHG umbrella. Still, he said every employee representing IHG Hotels & resorts "deserves to be treated with respect and dignity," which is the same commitment employees make to their guests.
The video only gave a minute look into what was a longer conversation between the customer and the employee. Hawkins said IHG was in touch with the owners and management of the hotel as they "work to determine the details surrounding the incident."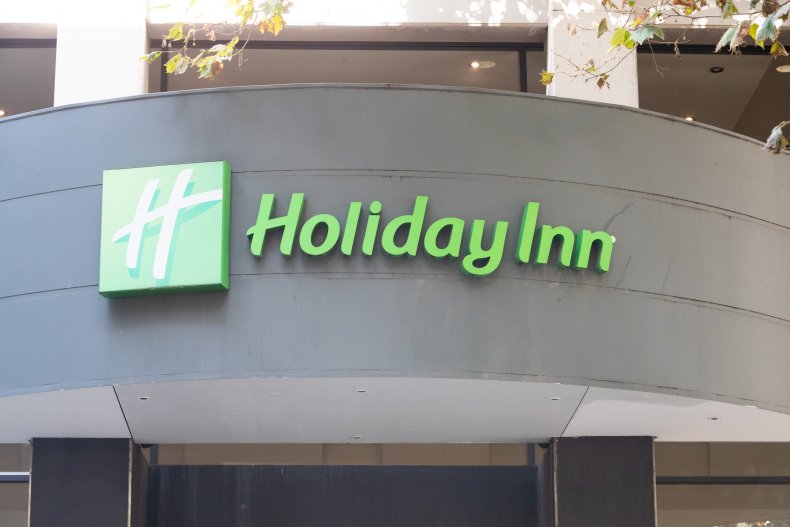 In the video, a customer asks the employee why he was taking out his frustrations about a mistake the hotel company made out on him. He indicated that the employee hit the computer at one point and while the customer pushes him as to why he got so angry, the employee begins to repeatedly hit himself in the face. He also hit the computer monitor with his face before walking away in tears saying, "You've ruined my night, you've ruined my life, man."
"So this is the type of people they have working here?" the customer asks before the employee walks away.
The employee can be heard crying, at which point the customer moved to another side of the counter to continue filming.
People were quick to judge the customer's decision to film and post the video to social media and the criticism escalated after the alleged employee offered an explanation on Reddit. The employee claimed the customer called him a "f*****" and was "fishing for a reaction."
The alleged employee added that he suffers from bipolar disorder and schizo-affective disorders. The incident, according to the alleged employee, was a "wake-up call" for him to quit his job, although he said his manager told him he was welcome to return to his position.