Shocking Video Shows Attack on Special Needs Student While Other Students Cheer
A video of an Eli Whitney Technical High School student physically assaulting a fellow student with special needs was posted on Twitter Thursday by reporter Mario Boone.
The video shows a student attack a special needs student after having apparently pushed the victim backward out of their chair and onto the floor. The attacker then repeatedly punched them in the head while straddling the victim as they lay sprawled upon the ground.
The victim lay curled up on the floor during the pummeling while many other teens stood clustered around them, cheering and applauding the attacking student. An adult, presumably a teacher or security guard, unsuccessfully pulls at the hoodie of the offending student before another adult is seen coming into frame. After a minor scuffle between the adult and student, the teens are pulled apart, to the applause of the watching compatriots.
"I got it on video!" an unseen and unknown witness is heard to shout in the background before the video comes to a close.
According to Mario Boone in a secondary tweet, "A spokesman for the Connecticut Department of Education says the security guard immediately intervened by radioing for help, then physically trying to separate them with assistance from a teacher."
The bullied student in the Hamden incident has not been identified or come forward, nor has the assaulting student. There has been no comment from the Hamden school district, nor from Eli Whitney Technical High school.
The Hamden, Connecticut vocational school has over 600 students and was founded in 1956. It teaches students in grades nine through twelve, and also offers adult education courses in hairstyling, automotive repair and cosmetology.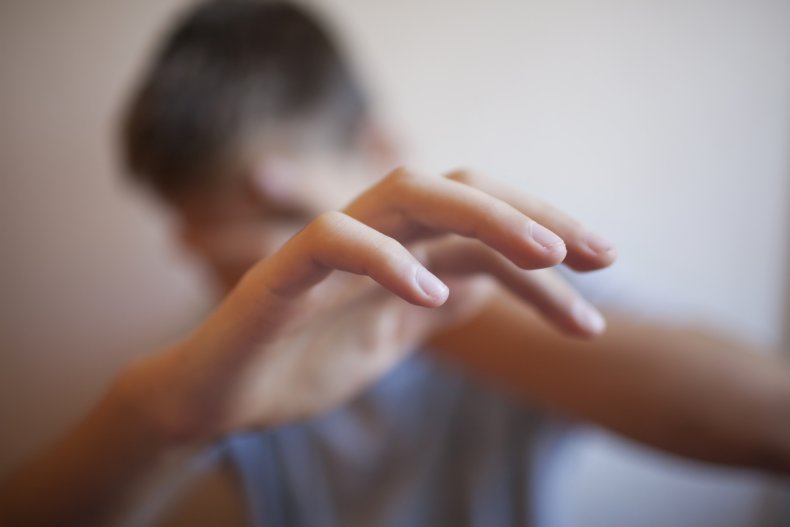 This Hamden incident is the latest in a series of disturbing attacks by students upon vulnerable or disabled fellow children caught on camera.
A Moreno Valley, North Carolina middle school student was hospitalized after being sucker punched in the stomach by two youths who had been bullying him on Thursday.
In Yukon, Oklahoma, two violent bullying incidents by two students against a twelve-year-old autistic preteen were captured on video and went viral, resulting in the bullies receiving death threats.
In Columbus, Ohio, two daycare workers were arrested and had their employment terminated on charges of child endangerment after both ignored bullying in their classroom, and one was caught on video holding a five-year-old girl upside-down by her ankle and allowing her bullies to circle around her, and making no attempt to intervene when the students grabbed, pulled at, and swung their fists at the victim.