Shohei Ohtani Battles Racism as Well as Hitting, Pitching in MLB
Shohei Ohtani has mastered pitching and hitting at the Major League level, but there's one more facet he's unfortunately also battling.
The Los Angeles Angels star was the subject of racism yet again when Detroit Tigers color commentator Jack Morris used a faux-Japanese accent as Ohtani came to the plate in the top of the sixth inning of their game Tuesday in Detroit.
The 27-year-old has showcased one of the rarest skill sets in Major League Baseball as a bona fide two-way star during his transformative 2021 season. He leads the league in home runs (39), extra-base hits (69) and WAR (7.5). He's also gone 7-1 with a 2.93 ERA in 17 starts as a pitcher.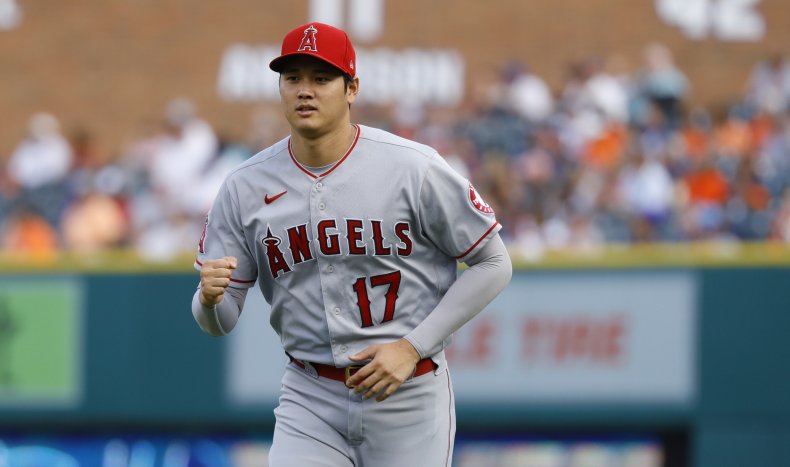 Ironically, Ohtani didn't see a pitch during his plate appearance as the Tigers chose to intentionally walk him. That didn't stop Morris from putting his foot in his mouth when Bally Sports Detroit play-by-play broadcaster Matt Shepard asked him what the Tigers should do with Ohtani coming up with Kurt Suzki on second base in a tie game with two outs.
"Be very, very careful," Morris said.
Morris later stated before Ohtani's ninth-inning plate appearance, "I sincerely apologize if I offended anybody, especially anybody in the Asian community, for what I said about pitching and being careful to Shohei Ohtani. I did not intend for any offensive thing, and I apologize if I did. I certainly have the utmost respect for this guy and don't blame a pitcher for walking him."
Morris was suspended indefinitely by Bally Sports Detroit on Wednesday, and his comments were condemned by the Tigers, as well.
Morris' remarks came on the heels of ESPN commentator Stephen A. Smith's comments during the MLB All-Star break last month. Ohtani was the top seed at the Home Run Derby and undeniable star of the event this year in Denver when Smith was asked on First Take whether Ohtani being the main attraction is good for baseball.
"I understand baseball is an international sport itself in terms of participation," Smith said on July 12, "but when you talk about an audience gravitating to the [TV] or to the ballpark to actually watch you, I don't think it helps that the No. 1 face is a dude that needs an interpreter so you can understand what the hell he's saying."
Angels manager Joe Maddon has said his star is working on his English.
"I think he's learning," Maddon told The Dan Patrick Show on July 14. "He's in a different culture and in a different environment. Give him time. He's a very bright young man. He's engaging. He wants to learn, and he will. I promise you he will. It's just a process."