Shohei Ohtani, Ronald Acuña Jr. Win Rookie of the Year Awards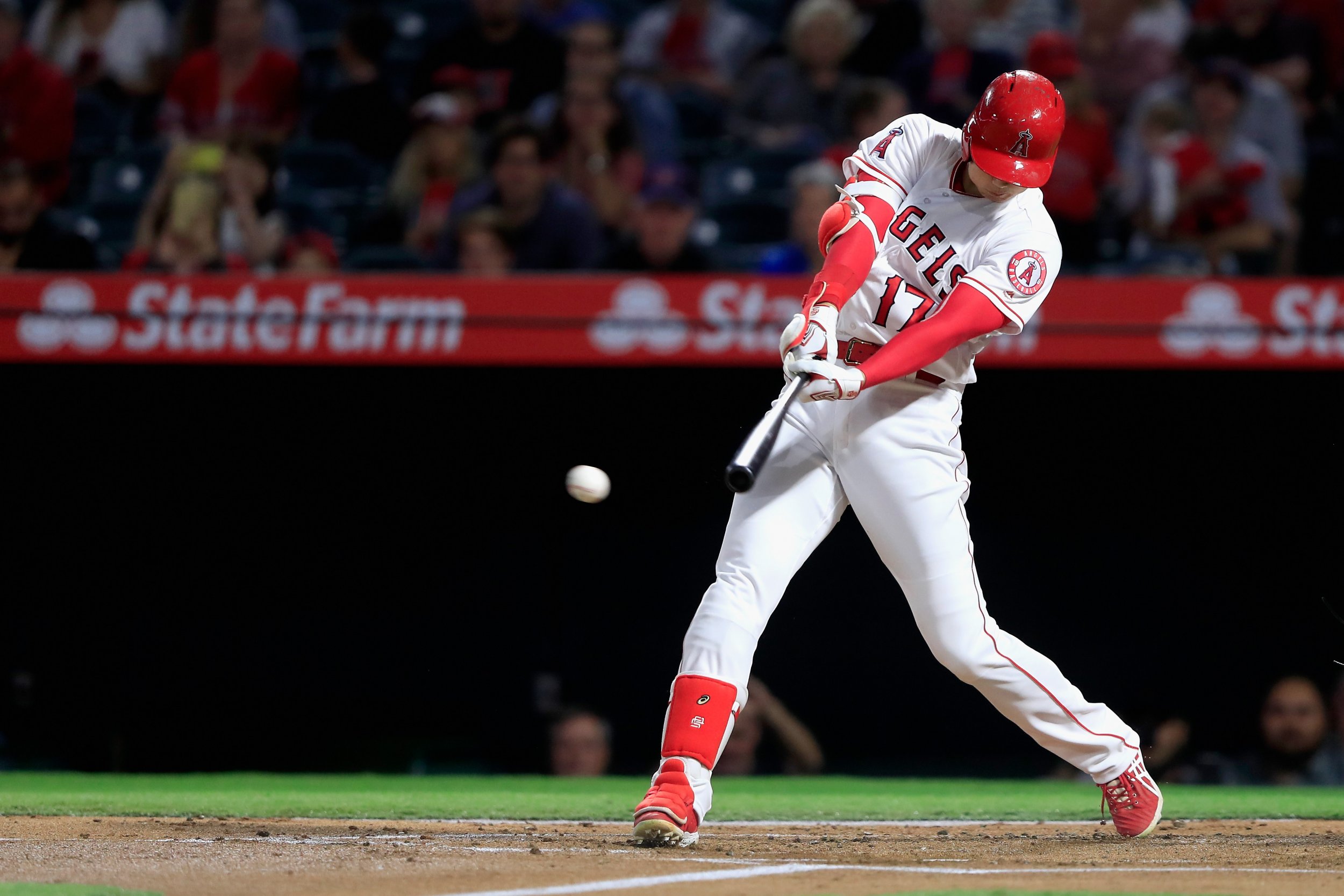 Los Angeles Angels outfielder/pitcher Shohei Ohtani and Atlanta Braves outfielder Ronald Acuña both earned hardward for their historic rookie campaigns on Monday.
Ohtani was named the American League Rookie of the Year, while Acuña won for the National League.
The Angels star earned 25 of 30 first-place votes to beat New York Yankees infielders Miguel Andujar and Gleyber Torres for the award. Andujar, who finished as the runner-up, received the other five votes.
"Accomplishing something this special my first year means a whole lot to me," Ohtani told MLB Network through a translator. "Especially, I think it means a whole lot for people that have been supporting me this whole time, so I'm really grateful."
Acuña received 27 first-place votes and three second-place votes for 144 total points, defeating Juan Soto of the Washington Nationals (89 points) and Walker Buehler of the Los Angeles Dodgers (28 points).
"First of all, I would like to give thanks to God, my family, my parents and to all my teammates who've always supported me from the first day that I got the call to the big leagues," Acuna said in a statement released by the team. "This award represents all our hard work as a team this season."
Ohtani joins fellow countrymen Hideo Nomo (1995), Kazuhiro Sasaki (2000) and Ichiro Suzuki (2001) as the fourth Japanese-born player to win the Rookie of the Year award.
"[Suzuki] is someone that [Ohtani] watched ever since he was a little kid and always looked up to until this day," said Ohtani's interpreter, Ippei Mizuhara.
Acuña is the eighth Braves player to win the Rookie of the Year award and the first since Craig Kimbrel in 2011, as well as the first position player since Rafael Furcal in 2000.
The Venezuelan outfielder hit .322 with 19 home runs in 68 games, including eight from the leadoff position in the batting order, which was the second-most by a rookie in MLB history.
Ohtani excelled as both an outfielder and starting pitcher, hitting .285 with 22 home runs and a .564 slugging percentage, as well as going 4-2 with a 3.31 ERA and 63 strikeouts in 51.2 innings over 10 starts.
The Japanese star was the first player since Babe Ruth to hit at least 20 home runs while pitching at least 50 innings in the same season before damage in his UCL forced him to miss the final few months of the season.
Ohtani will serve as a full-time hitter in 2019 while recovering from Tommy John surgery and is expected to see time at the Angels' designated hitter position, although he may not be ready for the season opener in April.