Shokz OpenRun Pro Premium Exercise Headphones Force You to Ask if Your Ears Need to Be Free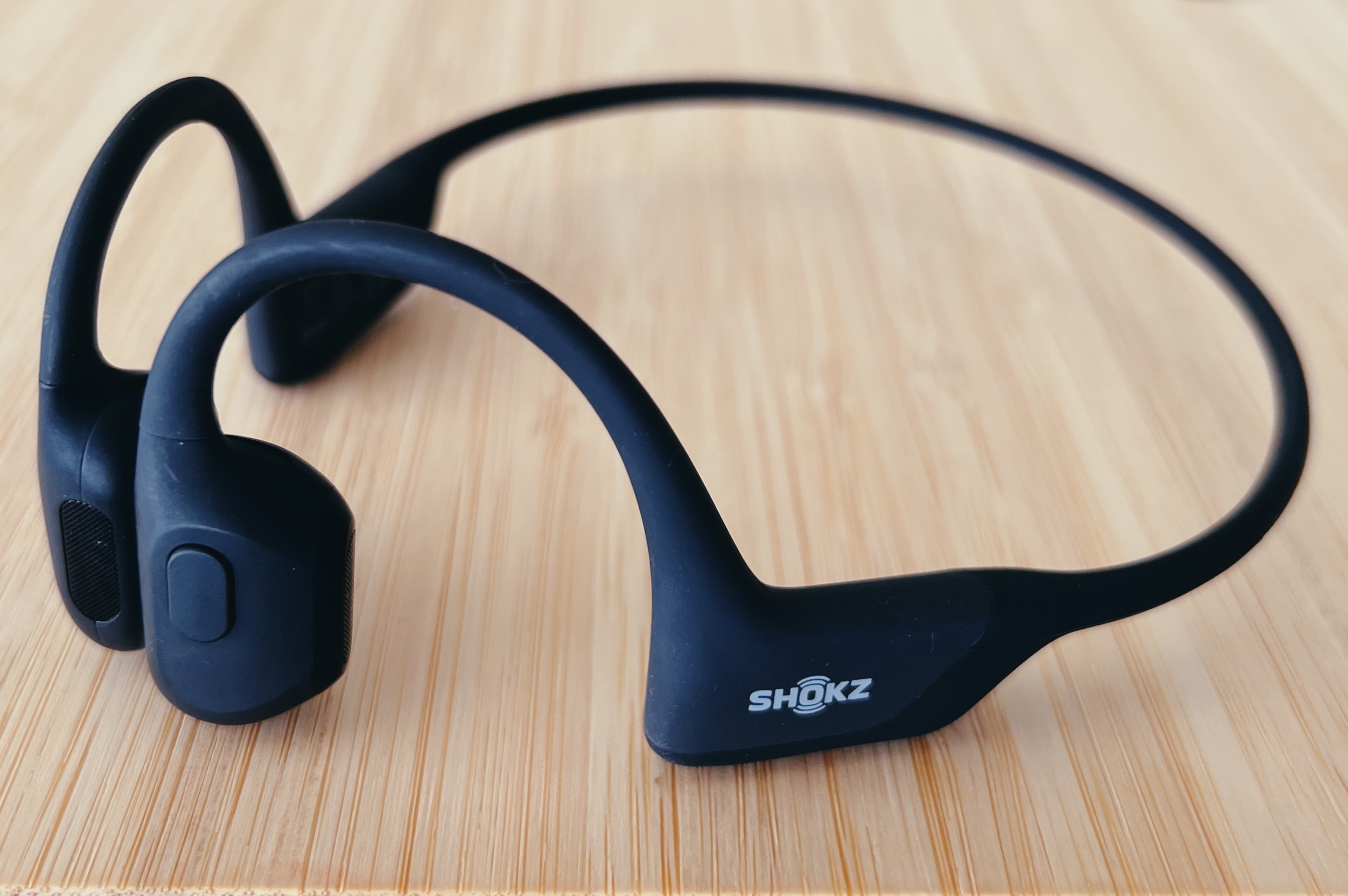 The Shokz OpenRun Pro, as the name suggests, are great headphones to use while running. I consider it vital to hear my surroundings when running outdoors, and these bone conduction headphones keep my ears open and aware to do that job perfectly.
To avoid going directly in your ears, the OpenRun Pro uses bone conduction technology to send audio through your cheekbones instead. It's normal to be skeptical about how well these work, but these latest headphones represent a ninth-generation bone conduction technology for Shokz, the company previously known as AfterShokz, and it shows. The audio is very impressive for its context.
The problem isn't that these headphones have any major flaws or that bone conduction technology isn't up to its job, it's that these are currently priced at a premium. You'll really need to ask yourself whether you want to pay a premium to keep your ears free of anything for audio.
TL;DR
Pros:
Minimal design makes it easy to access media control buttons
Sweat- and splash-resistant
Cons:
Proprietary charging cable
Bulky case to pack for travel
Buy at Shokz.
Running With OpenRun Pro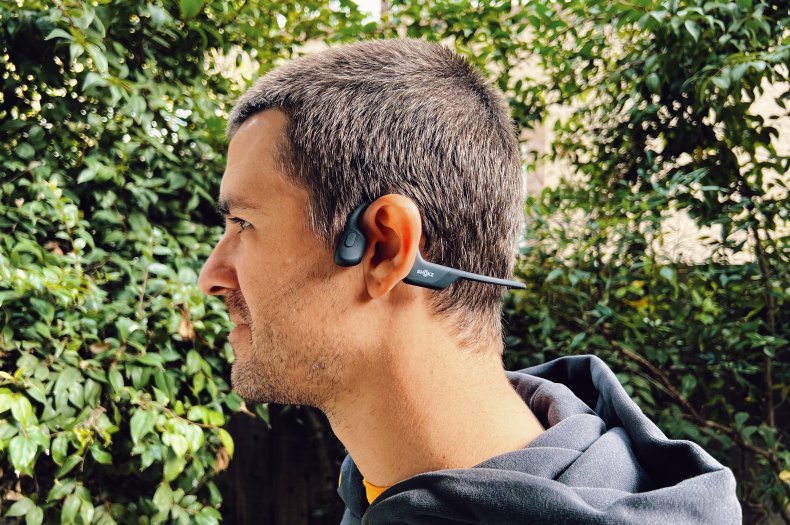 I've cycled through quite a few earbuds for running on the street. My current favorites are the Beats Fit Pro because they have flexible wingtips that stay secure without discomfort. The one caveat is that their in-ear fit might not be ideal for every situation. The OpenRun Pro leave your ears completely open but retain a lot of attractive features for outdoor exercise.
Despite coming in a fairly bulky case, the actual headphones are really minimal. Since each earpiece is technically connected by a rubber band behind the head, I'm not sure if these count as a true wireless device, but there is no dangling cord, and I did find it convenient to slip them off my ears after a run and rest them on my neck.
I noticed a bit of tightness on my temples from the over-the-ear design, but that subsided by the second run. By the third or fourth run, I nearly forgot I was wearing the headphones at all. They are comfortable. Are they "all day" comfortable? I don't know. They are definitely comfortable enough to wear for as long as my legs will carry me—about 12 miles at a time.
These headphones are IP55 rated for sweat and splashes of water. (The company sells ones for swimming, if that's what you want.) I tested the OpenRun Pro headphones with plenty of sweat on each run. But at least once, I ran for 25 minutes in a steady rain. In both cases, there was no crackling from the audio or other effects from the moisture.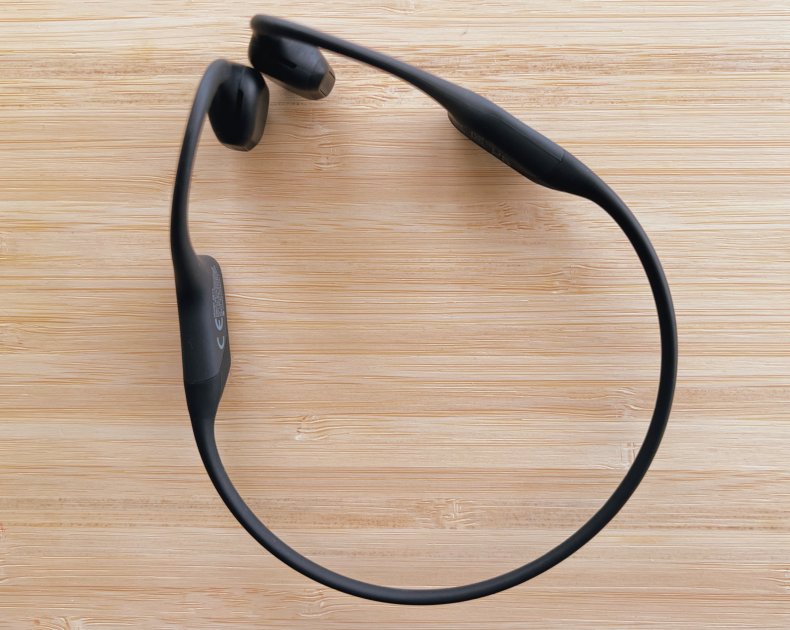 There's a button on the left side that controls media with play, pause and skip. Sitting at home, I had no problem pressing it, but I did have some trouble trying to double press the button to skip songs while running. It's hard to feel and press accurately while on the move.
I had fewer issues adjusting the volume buttons on the right side, behind my ear. A lot of earbuds forgo volume controls, but since those can be extremely useful while running outside—street noise can vary wildly—I'm glad these headphones have that option.
Listening to podcasts while running, I could hear voices with plenty of clarity. I found I needed the volume to be around 75-percent to hear everything being said. I think the majority of what makes these "pro level" is the latest bone conduction technology, which is trying to squeeze out a little bit better sound quality.
Shokz advertises its TurboPitch technology, which it says adds two bass enhancers into the transducers for better sound. You can certainly feel a tiny rumble, but I'm not sure it adds much difference. Coming from the Beats Fit Pro, I was never impressed with the sound of music on the OpenRun Pro while out running. Of course, the two products are very different ways to listen to music.
If bone conduction could have it all, providing pristine music fidelity while also not having to stuff earbuds inside your ears, it would be more widely used. Until then, the tech is inching toward better music quality, but especially with outdoor use, it's still just OK.
Music on the OpenRun Pro was always acceptable, but never great. Dua Lipa's "Don't Start Now" is a good example. You can hear the bass guitar—a musical pillar of the song—with the OpenRun Pro but still not fully experience the low-end frequency in the deeper way traditional earbuds allow.
Battery Life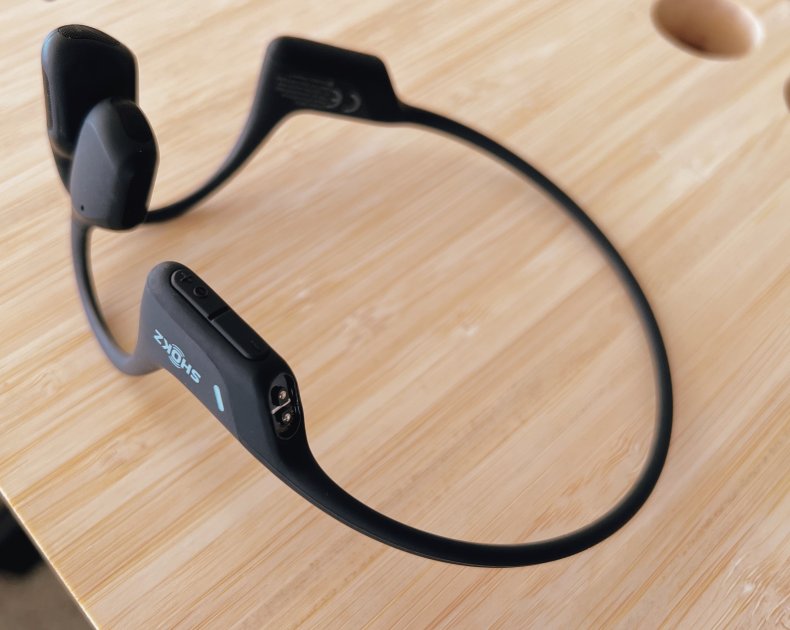 Shokz quotes a 10-hour battery life for the OpenRun Pro. In my use, I found the battery to be at least this good and maybe a little bit better. Out of the box, it took around two weeks and 12 runs varying between 3 and 6 miles before I needed to charge the headphones. Once you do need to charge them, a quick 5-minute charge could provide 1.5 hours of listening time. The charging cable is a proprietary one, however, so don't lose it.
Using OpenRun Pro When Not Exercising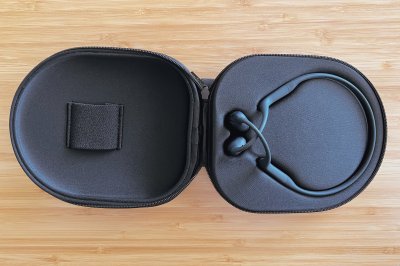 Sitting on the couch in an empty house while using the OpenRun Pro to listen to music is a little different story than using them outside. In isolation, and in the context of bone conduction, they do sound surprisingly detailed. Listening at a 50-percent volume does give off a slight whisper of sound that others in the room may hear. (At a 75-percent volume, others will be able to hear enough sound from the OpenRun for it to be annoying.)
You'll want to use the Shokz mobile app to switch between the standard and vocal EQ modes. You can feel the bass vibrating in standard mode. The vocal mode helps quite a bit when listening to audiobooks or podcasts.
The song "Don't Start Now," if used as a baseline (but not bass line), has a little more oomph indoors. For the most casual of music listeners, these headphones could suffice for general purpose.
There is a dual noise-canceling microphone for calls. I even used it to make a call while on a run, and it worked well. My wife could hear me fine. If you hate earbuds for long Zoom meetings, these could be a solution. And if you really want these for days of extended meetings, Shokz sells a cheaper option with a more pronounced microphone.
The OpenRun Pro certainly can work in a lot of situations, but I personally kept longing for a more robust music listening experience while at home.
Should You Buy the Shokz OpenRun Pro?
I think the Shokz OpenRun Pro are great to use for exercise. These aren't just great open-ear fitness headphones, but they are great for fitness, in general, without any other qualifiers necessary. Music sounds just good enough to accompany any outdoor activity. There's a lot to like in this total package.
The only downside I see here is the price. The almost $180 tag isn't cheap for headphones if they only get used for running or for fitness-specific activities. The Beats Fit Pro come in a little more expensive, but those are extremely versatile, with ANC for air travel or commuting, and sound great for music listening.
If you are a dedicated athlete or if added battery life and a little rumbling sound will somehow help you reach your fitness goals, then the price might be less deterrent. Everyone else will really need to consider how much they hate wearing in-ear buds. Or maybe think about the lower end Shokz OpenRun.
Buy at Shokz for $179.95.
Newsweek may earn a commission from links on this page, but we only recommend products we back. We participate in various affiliate marketing programs, which means we may get paid commissions on editorially chosen products purchased through our links to retailer sites.