'Shoot a School Kid' Appears on Vandalized Gun Range Billboard in Las Vegas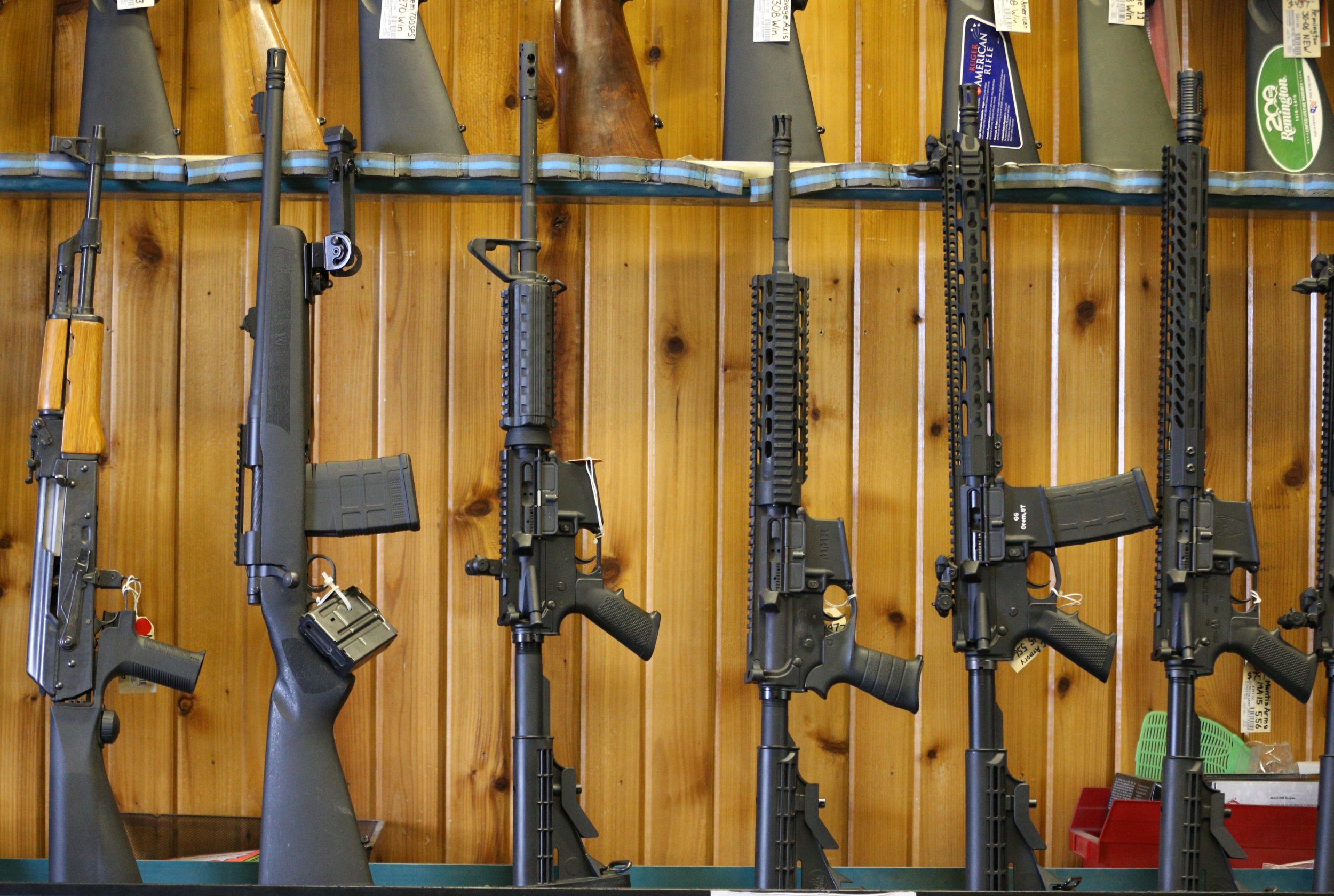 A billboard in Las Vegas advertising a gun range was found vandalized Thursday. What once read "Shoot a .50 Caliber Only $29" was changed to read, "Shoot a School Kid Only $29," the Las Vegas Review-Journal reported.
An activist art collective called INDECLINE claimed responsibility for the vandalism, the paper reported. The group also provided a video of altering the billboard that advertised the shooting range called Battlefield Vegas. The billboard was reportedly removed around 9 a.m. local time.
INDECLINE cited "America's longstanding obsession with gun culture and our government's inability to honor the victims of mass shootings by distancing themselves from the homicidal policies of the NRA," as a reason behind the vandalism, according to KTNV.
The group added that it was "calling on all political parties to immediately work towards a legislative resolution that aims to protect citizens and reform inadequate gun las that are currently placing value on assault weapons over that of human life."
INDECLINE has made headlines before, including placing statues of a naked Donald Trump in New York City, San Francisco, Los Angeles, Cleveland and Seattle during the presidential election. The group said the statues were aimed at humiliating the Republican candidate who would go on, of course, to become president.
The latest act from INDECLINE in Vegas was seemingly making reference to the recent mass shooting at Marjory Stoneman Douglas High School in Parkland, Florida that left 17 people dead. The debate over gun control has taken center stage in the wake of the tragedy, with many of the teenage survivors becoming vocal advocates for change.
According to numerous polls, most Americans want stricter gun laws. A recent poll from Quinnipiac University found 65 percent of Americans would support stricter laws while 62 percent supported a nationwide ban on high-capacity magazines. Seventy-eight percent wanted to require all gun buyers to be at least 21 years old.