Shooter Opens Fire Outside Georgia High School Graduation Only Hours After Santa Fe Killings
A shooter killed one woman and wounded another outside a high school graduation ceremony in Jonesboro, Georgia, Friday night, said police.
The shooting happened near Mount Zion High School at the Clayton County Performing Arts Center around 8:45 p.m. Friday, reported WSBTV.
Although the event was held on school grounds, the event was not for Mount Zion High School students, but was a a commencement for graduates of the Perry Learning Center, an alternative high school that prepares students for careers, reported Fox 5 Atlanta.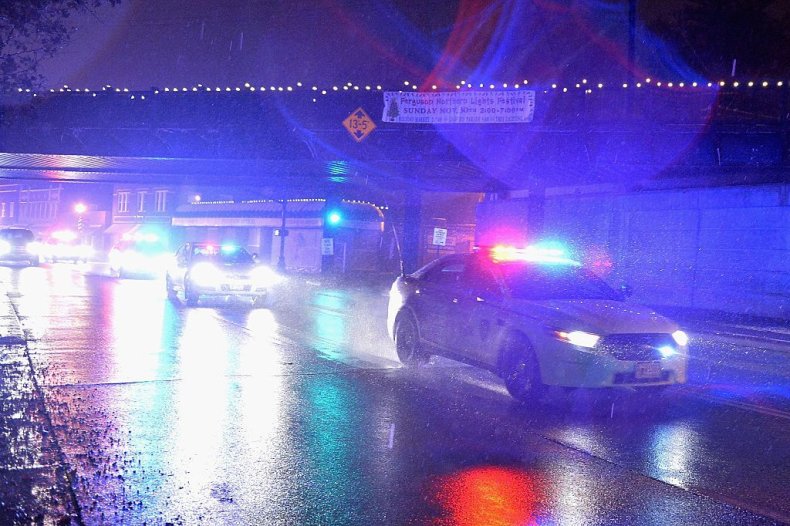 After the ceremony an argument broke out in a parking lot outside the venue, police said.
The argument led to two women being shot, with one killed from multiple gunshot wounds to the chest.
The other victim was shot in the leg and taken to hospital for treatment.
A third woman, who is pregnant, was pushed to the ground in the chaos after the shooting and taken to hospital, WFAA reported.
"Everyone was stumbling over each other," Latrallo Presley, a family member attending the graduation, told FOX5 Atlanta. "It was caps and gowns everywhere. People just running."
None of those shot were students at the school, and police are continuing to hunt for the shooter.
The incident came only hours after a gunman killed 10 people and wounded 10 more at a high school in Santa Fe, Texas.