Target Shooting Leaves One Man Dead in Florida
One person was killed and three others were injured after a shooting at a Target store on Wednesday evening.
Police officers were involved in the shootout at the store in Kissimmee, Florida, but no officers were injured, according to local TV station Fox 35.
Information remains scarce about exactly what happened at the store, located at 4795 West Irlo Bronson Memorial Highway, with violence breaking out sometime before 8 p.m.
An Osceola County Fire Rescue and EMS spokesperson, Public Information Coordinator Andrew Sullivan, told The Associated Press that one person was rushed to the hospital with gunshot wounds but later died. Two other people were hurt when they fell as they tried to get away, while another had a minor hand injury caused by shrapnel, he said. All were adults.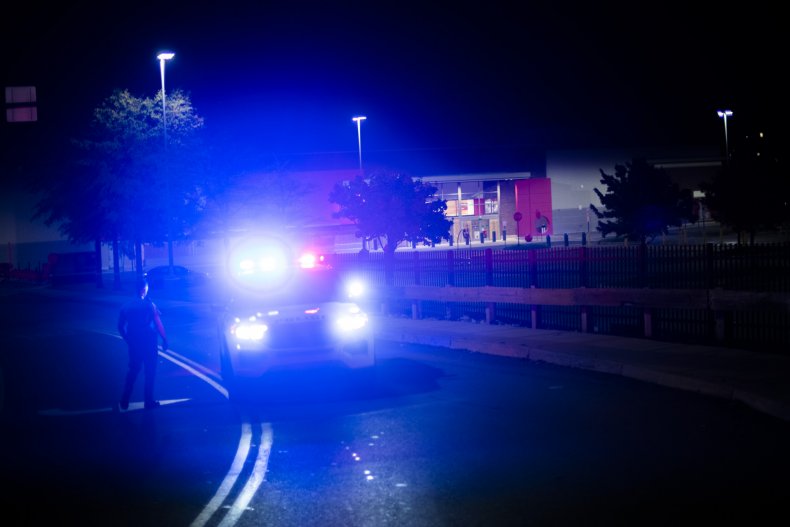 Osceola County Sheriff Marcos Lopez confirmed two Osceola deputies were involved in the shooting but neither deputy was hurt. "It's an officer-involved shooting. Two of our officers are involved. They're fine. We have one deceased male and we're fully cooperating with the Florida Department of Law Enforcement," Lopez told local media.
As is often standard procedure in officer-involved shootings, the local law enforcement will hand over the investigation to another agency. The sheriff added: "I'm not going to be commenting because the Florida Department of Law Enforcement is actually going to assume this investigation and we don't want to step on their toes."
An eyewitness, whose name was not disclosed but who said he worked nearby, told Fox 35: "All you hear was shots go off. Bam-bam-bam-bam-bam! And then you hear return fire. Bam-bam-bam-bam-bam! Then, all I see is families lying on the floor, so we started ducking around the bushes to see what was going on."
Another man, also not identified, told how he had just driven to Target to do some shopping with his children when they saw people fleeing. One woman was desperately trying to get to safety and he told her to get into his car so they could leave together. He added: "We just randomly saw her, coming out of Target, and told her to jump in. For our kids though, it was very scary. I mean, we were pulling in to walk in. So if we'd been a minute or two [earlier], it would have been a very dangerous situation."
Local TV news reports showed several law enforcement vehicles outside the Target, as officials investigated the scene. It was unclear from initial reports whether the incident unfolded inside the store itself or just outside the front entrance in the parking lot, which was completely sealed off by investigators.
Newsweek has reached out to local officials and the Florida Department of Law Enforcement for further information.
Update 1/24/22, 8:10 a.m. EDT: This article has been updated to include comments from Osceola County Sheriff Marcos Lopez and eyewitnesses.