Shooting Deaths of Police Loom Over GOP Convention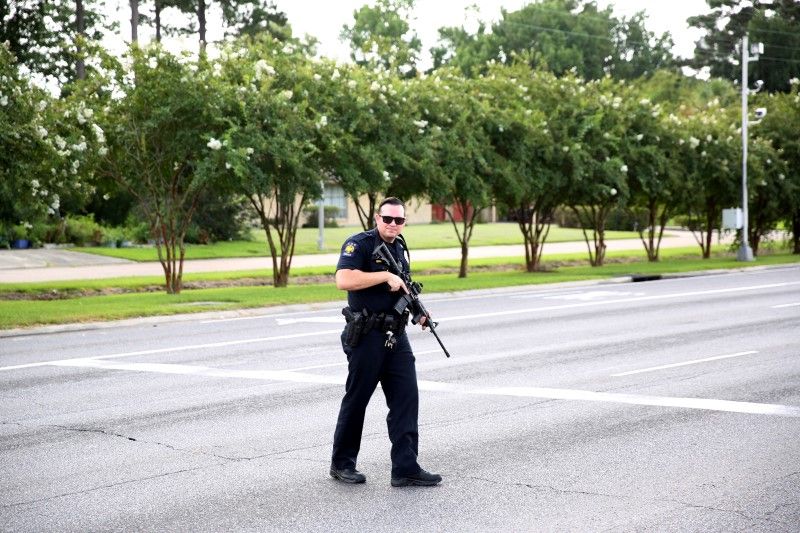 Donald Trump condemned the killings on Sunday of three Louisiana police officers as the fresh spasm of violence put a somber note on the opening of the Republican National Convention due this week to formally nominate him for the White House.
Trump seized on the shooting deaths of the officers in Baton Rouge to bolster his case that he is the better candidate in the Nov. 8 U.S. presidential election to restore law and order than his rival, Democrat Hillary Clinton.
"We grieve for the officers killed in Baton Rouge today. How many law enforcement and people have to die because of a lack of leadership in our country? We demand law and order."
Clinton had no immediate comment on the latest violence.
There were no plans to delay Monday's start of the four-day Cleveland convention, where thousands of Republican delegates are gathering amid a threat of protests both for and against Trump, 70, a businessman-turned-candidate. However, the head of the Cleveland police union on Sunday urged Ohio's governor to declare a state of emergency and to suspend laws allowing the open carrying of firearms during the Republican National Convention.
"I don't care what the legal precedent is, I feel strongly that leadership needs to stand up and defend these police officers," Steve Loomis, the head of the police union, told Reuters in an interview at the union's headquarters on Sunday.
Ohio Governor John Kasich lacks the power to suspend a state law allowing citizens to openly carry guns, his office said on Sunday.
"Ohio governors do not have the power to arbitrarily suspend federal and state constitutional rights or state laws as suggested. The bonds between our communities and police must be reset and rebuilt—as we're doing in Ohio—so our communities and officers can both be safe. Everyone has an important role to play in that renewal," Kasich spokeswoman Emmalee Kalmbach said.
Security was extraordinarily tight with downtown streets lined by concrete traffic dividers and tall metal fences, propelled by a new urgency after an attacker drove his truck into a holiday crowd in Nice, France, last week, killing 84 people.
It was not immediately clear there was a link between Sunday's shootings and recent unrest countrywide over police killings of black men, one of them a shooting in Baton Rouge less than two weeks ago.
Despite a lack of clarity about the motive and specifics of Sunday's incident, Trump sought to link the violence to the U.S.-led fight against Islamic State, writing: "We are TRYING to fight ISIS, and now our own people are killing our police. Our country is divided and out of control. The world is watching."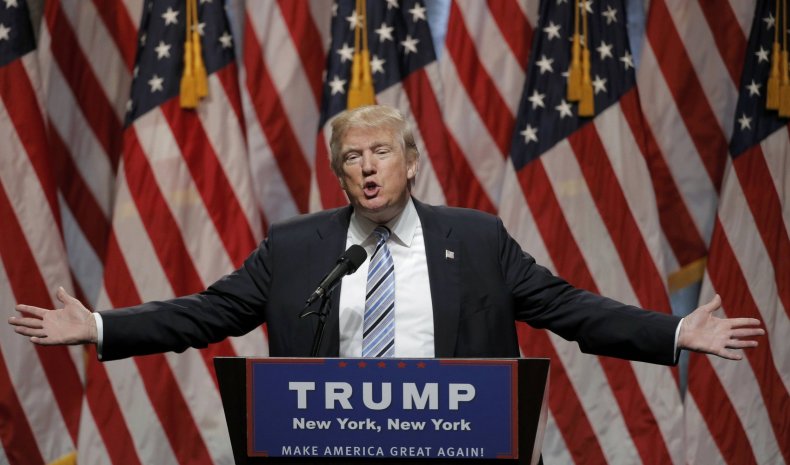 Trump enters the crucial week trailing Clinton in most national opinion polls and needs a bounce from the convention to vault him into a more competitive position.
Republican strategist Hogan Gidley said the violence gave relevance to Trump's message.
"It's something that Donald Trump and his crowd were already prepared to talk about," he said. "This is an epidemic in this country now and we've got to solve it."