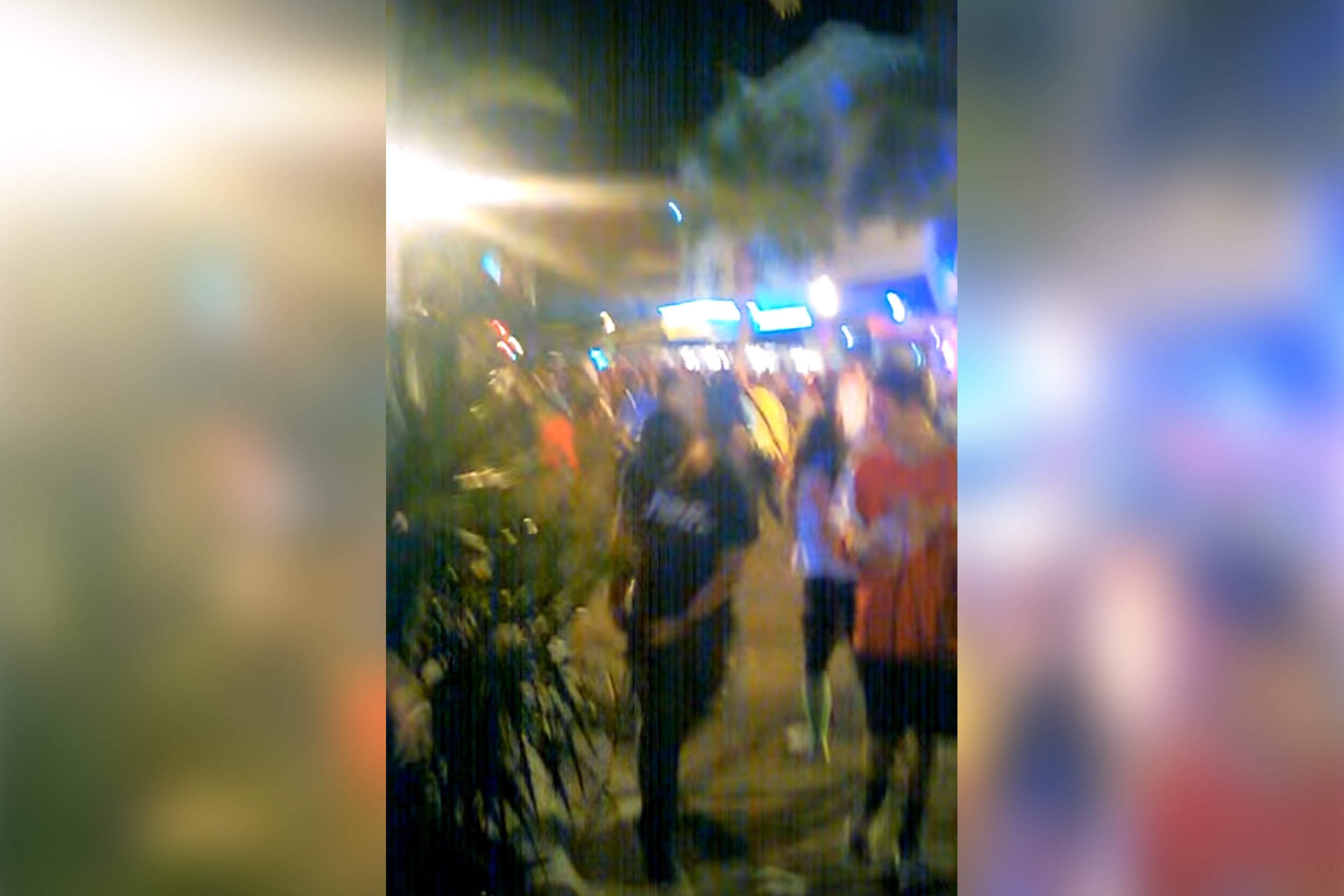 A Florida grandmother filed a $5 million wrongful death suit against the organizers of a zombie convention where her grandson was killed.
Expavious Tyrell Taylor was at ZombiCon in Fort Myers on October 17 when shots rang out just before midnight, sending the crowd of 20,000 zombie enthusiasts scattering. Witnesses say a flurry of shots were fired. Authorities responded at 11:44 p.m. and found the 20-year-old suffering a gunshot wound among herds of festival goers in '80s garb, dressed to match the event's Fallout: 1985 theme. Taylor was pronounced dead within two minutes. Authorities have yet to retrieve a murder weapon.
Five others were injured, including 20-year-old Tyree Hunter. The university student was shot in the leg. During an interview in mid-October, Hunter told Newsweek the lone gunman opened fire without notice and caused the convention to shut down immediately.
Estella Wilson, Taylor's grandmother, filed the suit on Tuesday in Lee County Circuit Court, naming the defendants as Pushing Daizies, the event sponsor, and Southwest Florida Security and Investigations, the company that provided security for ZombiCon.
"The people who were responsible for security dropped the ball on this case big time. I don't think they were equipped to handle a crowd of this size," Wilson's attorney, Charles Sinclair, tells Newsweek. "We're investigating the possibility that the police or city dropped the ball as well."
Wilson filed the suit because Taylor's parents are deceased and his siblings preferred that their grandmother take on the case, Sinclair says. "I wanted to put an amount I felt valued this boy's life and got the attention of the defendants," Sinclair said of the $5 million claim.
Authorities have been searching for the suspect to no avail, despite receiving over 50 tips in the immediate aftermath of the event. The gunman is described as a white or possibly Hispanic man in his late teens or early 20s. He was last seen wearing a black T-shirt and flat-billed black-and-red cap. A $35,000 reward is being offered for information leading to an arrest.
Authorities still have no clue as to why the shooting started, but they say there was no robbery attempt. They also say the victims did not know one another.
The organizer did not reply to Newsweek's request for comment, and contact information for the security company was not immediately available.