Bunny Ranch Brothel Shooting in Nevada Ends With Employee in Custody
A standoff at a Nevada brothel ended early Tuesday with an employee in custody.
The Lyon County Sheriff's Office received a 911 call reporting a dispute between co-workers at the Moonlite Bunny Ranch, a legal brothel off Highway 50 in Mound House, at around 9:40 p.m. on Monday night.
The caller reported hearing what seemed to be gunshots and several more were heard when deputies arrived at the scene, Lyon County Sheriff Brad Pope said in a statement provided to Newsweek.
Pope said deputies immediately began evacuating the business and determined that a single employee had discharged a firearm. That employee then retreated into a room inside the business, Pope said.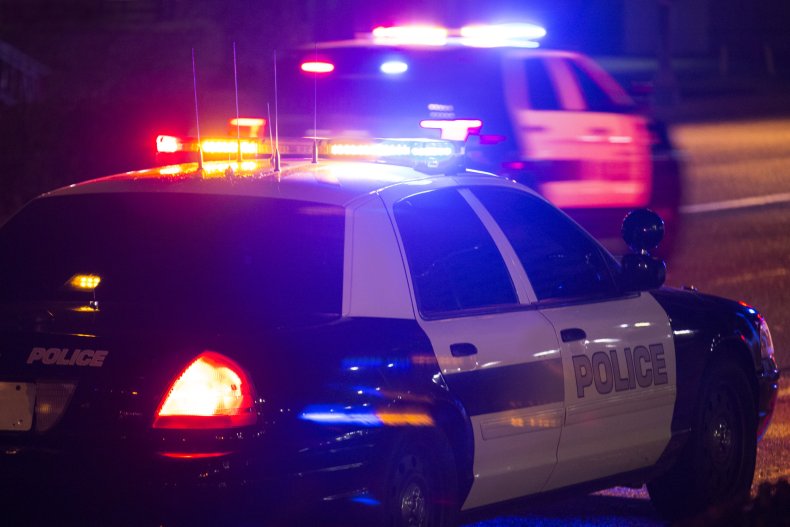 The incident prompted a large law enforcement response, with the Lyon County Sheriff's Office's Crisis Negotiations team, Special Weapons and Tactics team and Technology team arriving at the scene.
Multiple law enforcement agency and emergency fire department personnel also responded, including the Carson City Sheriff's Office, the Douglas County Sheriff's Office and the Nevada State Police.
The sheriff's office had attempted to contact the shooter using a loudspeaker, according to reports.
Pope said the employee later surrendered to sheriff's office personnel and was taken into custody without further incident at around 12:30 a.m.
The scene is now considered secure, Carson City Sheriff Ken Furlong told News 4.
It was not immediately clear how many people were inside the building when the shooting occurred.
The Bunny Ranch could not immediately be reached for comment.
The lives of Bunny Ranch workers were documented in an HBO series called Cathouse: The Series that aired between 2005 and 2007.
The Bunny Ranch was formerly owned by Dennis Hof, who died in October 2018 but went on to win a state assembly seat after fashioning himself as a Republican candidate in the style of Donald Trump.
The incident comes as gun violence continues to plague the country, with more than 6,000 people killed by guns so far in 2023, according to the Gun Violence Archive.
Dozens of them have been killed in mass shootings—one person was killed and a young girl was among four wounded in a shooting at a Mardi Gras parade in New Orleans on Sunday. A shooting at Michigan State University on February 13 left three students dead and five others critically injured.
Update 2/21/23, 5:15 a.m. ET: This article and its headline have been updated with additional information.
Update 2/21/23, 7:00 a.m. ET: This article has been updated with additional information from the Lyon County Sheriff's Office.