An 18-year-old man has been killed in a mass shooting at the parking lot of a Walmart in Rochester, New York, where several hundred people were reportedly gathering.
Rochester Police were called to the scene outside the Walmart Supercenter in the 1400 block of Hudson Avenue at around 12:50 a.m. on Monday after receiving reports of shots fired.
Police said hundreds of people were gathered in the parking lot when a fight broke out. They believe more than 20 gunshots were fired by several firearms.
Four people with gunshot wounds, including the 18-year-old who died, had been transported to Rochester General Hospital in private vehicles by the time police officers responded to the parking lot.
A 43-year-old man was hospitalized with life-threatening injuries, WHAM-TV reported. Two others who were also injured—a 15-year-old girl and a 23-year-old man—reportedly have injuries that are not life-threatening.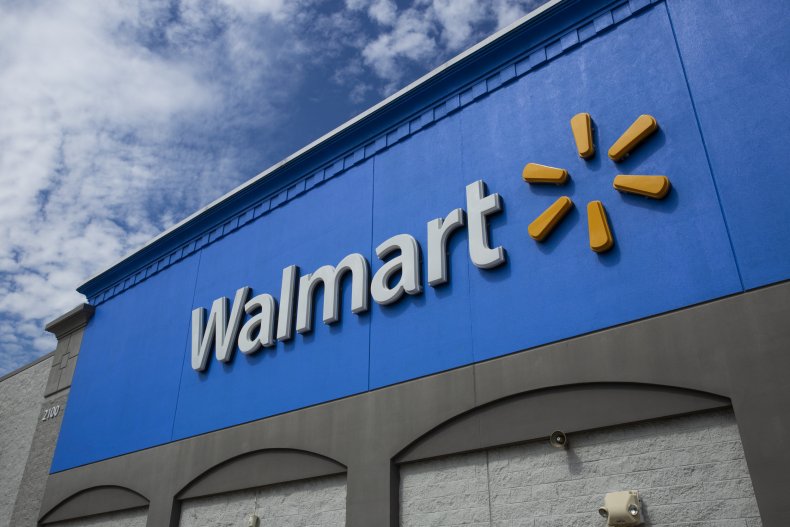 No arrests have been made, and police are working to determine the connection between the fight and the shots that were fired.
The Rochester Police Department and Walmart have been contacted for comment.
The mass shooting came days after President Joe Biden announced new efforts to control a rising tide of gun violence and other violent crime as coronavirus restrictions ease across the nation.
The multi-part strategy to target the spike in gun violence includes providing funds to cities that need more police and cracking down on those supplying illegal guns.
"These merchants of death are breaking the law for profit. They're selling guns that are killing innocent people. It's wrong. It's unacceptable," Biden said in remarks on Wednesday.
He added: "If you willfully sell a gun to someone who's prohibited from possessing it, if you willfully fail to run a background check, if you willfully falsify a record, if you willfully fail to cooperate with the tracing requests or inspections, my message to you is this: We'll find you and we'll seek your license to sell guns. We'll make sure you can't sell death and mayhem on our streets."
According to the Gun Violence Archive, the month of June has so far seen 65 mass shootings in the U.S., bringing the year's total to at least 305 as of Sunday.
The nonprofit, which catalogs gun violence in the U.S., defines a mass shooting as four or more people shot or killed in a single incident, not including the shooter.