Homicides Up by 50 Percent or More in 12 U.S. Cities in 2020
In over a dozen cities across the U.S., homicides have increased 50 percent or more compared with years prior.
According to the nonprofit newsroom The Trace, homicides, specifically, reflected this statistic as Chicago, Philadelphia, New York City, Los Angeles, Baltimore, Houston and Detroit, among other cities, saw increases compared to 2019.
The total number of gun homicides in 2020, across the entire U.S., has also exceeded 2019's year-end total, according to data from the nonprofit Gun Violence Archive. The count doesn't include suicides, which made up the majority of gun deaths.
The Gun Violence Archive reported over 17,400 gun deaths and 36,300 gun injuries in 2020 as of December 1. The nonprofit also noted 1,289 were defensive gun use incidents, 2,043 were unintentional shootings and 587 were mass shootings.
In 2019, the nonprofit reported over 15,400 gun deaths and 30,000 injuries in total for the year, including 1,593 defensive gun use incidents and 1,895 unintentional shootings.
Although nearly every type of gun violence spiked this year, mass shootings had one of the steepest increases, and the grim number of mass shootings further increased as December progressed.
The Gun Violence Archive reported on December 22 that the number of mass shootings surpassed 600, over a 44 percent increase compared with 2019 which saw a total of 417 mass shootings.
According to the nonprofit, a mass shooting is a single incident in which four or more people are shot or killed, not including the shooter.
The nonprofit noted 43 of the nation's 50 states had at least one mass shooting in 2020. The seven exceptions included Hawaii, Montana, New Hampshire, North Dakota, Rhode Island, Vermont and Wyoming.
Although criminologists have yet to reach a consensus as to what caused the increase in gun violence in 2020, some blame the coronavirus pandemic.
Shani Buggs, a violence prevention researcher at the University of California, Davis, told The Trace that recent studies have linked increased homicides to income inequality, housing insecurity, hunger and unemployment, all of which were heightened by the pandemic.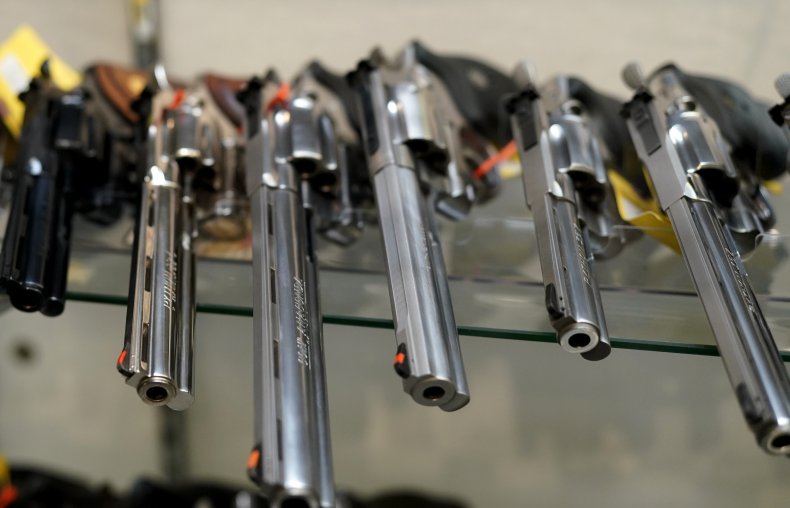 "It is difficult on the research side to be able to draw these connections concretely," said Buggs. "But what we know is: When you look at communities that have low rates of gun violence, they don't have police on every corner."
"They have stable homes and safe places for people to work and play. They have supportive options for youth. They have quality schools," Buggs continued. "When people's needs are met, they are safer."
Newsweek reached out to the Gun Violence Archive but didn't hear back in time for publication.
Correction: This story has been corrected to say that the data referred to homicides, not shootings.