With Shootings Skyrocketing, Chicago Is on Pace to Have the Deadliest Year in Two Decades
If shootings continue at the current rate, Chicago could be on track to have its deadliest year in nearly two decades.
Chicago, the nation's third largest city by population, saw its deadliest year in 19 years back in 2016, with 762 murders, 3,550 shooting incidents and 4,331 shooting victims, according to Chicago Police Department data. A tracker from the Chicago Sun-Times shows that the city has already seen 411 homicides in 2020, putting it on track to eclipse 2016's number.
Over the weekend, some 70 people were shot in the city, leaving 10 dead, according to the Sun-Times tracker. Police have said that unrest in other parts of the city has forced officers to divert resources from the South and West sides, which typically have higher rates of gun violence.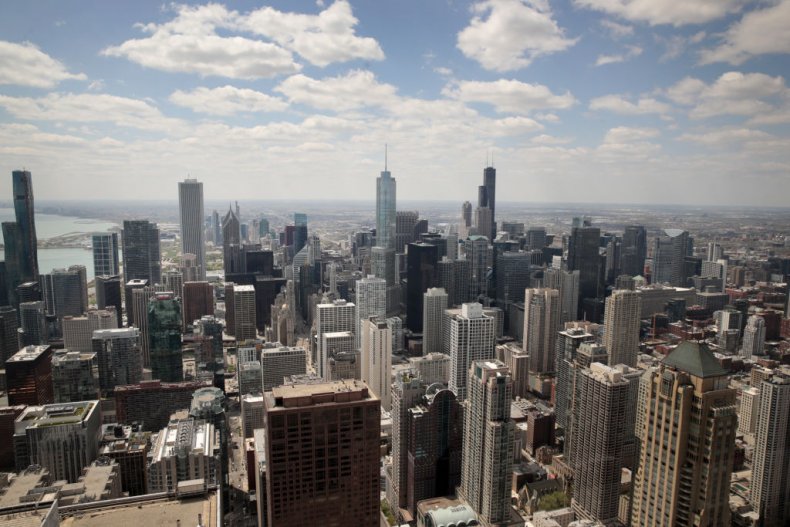 "Let us redirect our anger to the loss of life on the South and West sides of Chicago," David Brown, superintendent of the Chicago Police Department, said Monday, the Sun-Times reported.
Newsweek reached out to Chicago Mayor Lori Lightfoot and the Chicago Police Department for comment, but they did not respond in time for publication.
On Tuesday evening, a shooting at a funeral in the 1000 block of West 79th Street in the city's Gresham neighborhood left 15 people wounded. Lightfoot issued a statement calling for anyone with information to come forward and share it with the authorities.
"Far too many have suffered. Far too many have attended funerals and tried to start the process of healing entire communities following another senseless tragedy," the mayor's Tuesday evening statement said. "When a person picks up a gun, we suffer as a city. This cannot be who we are."
The uptick in shootings and homicides has drawn the attention of President Donald Trump, who said he intends to send in federal forces to address the problem. Trump has clashed publicly with Lightfoot, whom he criticizes as a "liberal Democrat mayor."
The U.S. Department of Homeland Security is planning to send about 150 agents to the Midwestern city for 60 days, but Lightfoot has raised concerns about federal intervention. A similar situation has unfolded in Portland, Oregon, where federal agents have been filmed detaining protesters in unmarked vehicles without identifying themselves. Those actions have been strongly criticized by Democrats and some leading Republican lawmakers.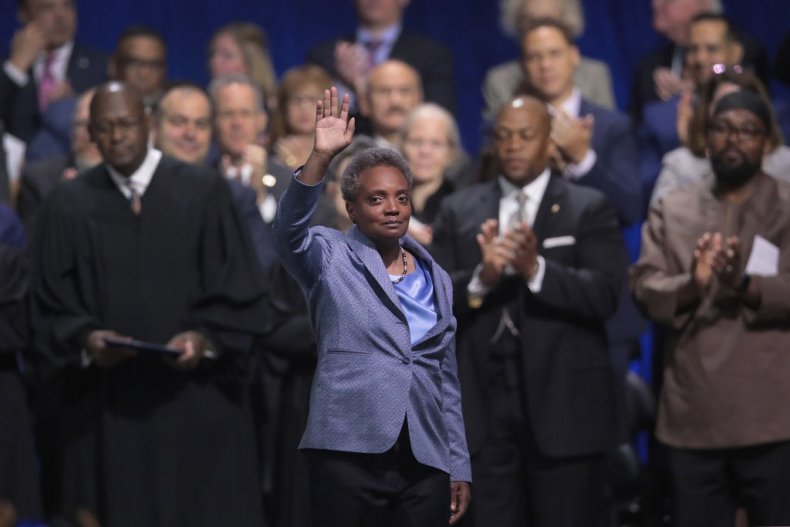 "I have great concerns about that, particularly given the track record in the city of Portland. I spent a lot of time yesterday talking with the mayor of Portland to get a sense of what has happened there," Lightfoot said Monday. "We don't need federal agents without any insignia taking people off the streets and holding them, I think, unlawfully. That's not what we need."
On Monday, GOP Senator Rand Paul of Kentucky also spoke out against the federal agents' actions in Portland.
"We cannot give up liberty for security," he tweeted. "Local law enforcement can and should be handling these situations in our cities, but there is no place for federal troops or unidentified federal agents rounding people up at will."