Shootout at Michigan High School Graduation Leaves Multiple People Injured
Two people were shot at a Michigan high school on Thursday evening, said local police.
According to the Kent County Sheriff's office, a shooting in the parking lot of East Kentwood High School, Kentwood, was reported on Thursday's evening at about 7:20 p.m. as high school graduates were leaving the school's stadium after a graduation ceremony. The stadium was hosting the graduation for Crossroads Alternative High School, part of the Kentwood Public Schools district.
Suspects showed up in two white sedans and opened fire, according to Kent County Sheriff Michelle LaJoye-Young, as quoted by WoodTV.
Two Kent County sheriff's deputies were inside the stadium working security at the event, according to officials. They rushed to the site of the shooting after hearing gunshots, but by the time they got to the parking lot the suspects had fled.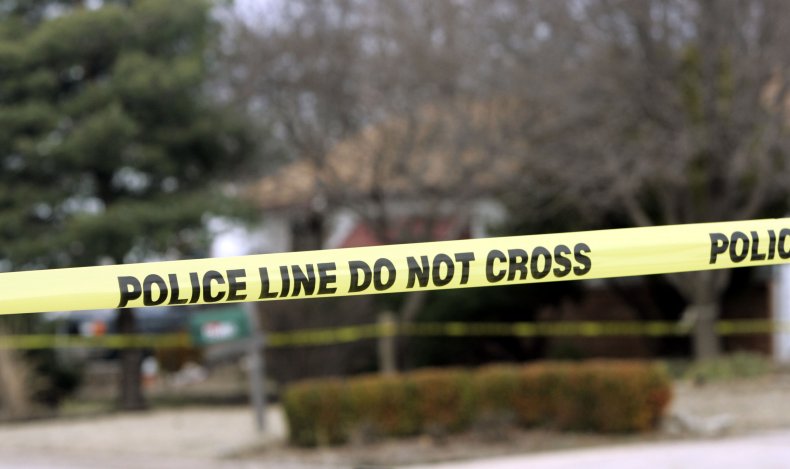 The sheriff said two people were shot, a 16-year-old boy from Texas and a 40-year-old woman from Grand Rapids. They were brought to the hospital, with the boy being said to be in a stable condition and the woman—who was shot in the wrist and the abdomen—described as being in a critical but stable condition. The two victims were not related, according to authorities, and were likely bystanders.
Sheriff LaJoye-Young said police have identified two outstanding suspects, but they believe more people could have been involved. She said there was probably no connection between the victims and the shooters.
"A celebration like this is something that brings families together and makes us feel close to our community, with pride for our young people and what they're accomplishing," LaJoye-Young said during a press conference held after the incident. "This is very difficult, to have [happened] in this community at this moment of celebration."
Some 60 students together with their family and friends were attending the graduation at East Kentwood High School, according to a news release by the school district and mentioned by The Detroit News.
"When violence occurs within our community, it is both troubling and tragic," Kentwood Public Schools' Superintendent Kevin Polston said in the release. "We remain committed to the health and safety of our community and will provide support and counseling to any students that need assistance."
Police have not provided a description of the suspects or made any reported arrests as the investigation continues. But the sheriff has reassured locals saying there's no threat to the public, as it's unlikely the suspects will return to the area.
Following the shootout, Kentwood Public Schools canceled classes on Friday, May 20, at East Kentwood High School and other schools in the area, including Pinewood Middle School, East Kentwood High School Freshman Campus and Crossroads Alternative High School.
Update, 5/20/2022 3:45 a.m. EDT: This article has been updated to offer more details including quotes from Sheriff Michelle LaJoye-Young and Kentwood Public Schools' Superintendent Kevin Polston.