Shopkeeper Admits Killing His Children 'After Customers Upset Him'
A man has admitted killing his two young children during lockdown while their mother was in the shower.
Nadarajah Nithiyakumar, 41, attacked daughter Pavinya, aged 19 months, and son Nigash, three, with a knife at the family home in Ilford, east London, U.K., on April 26. He pleaded guilty to two counts of manslaughter by diminished responsibility, which was accepted by the prosecution at London's Central Criminal Court, the Old Bailey.
A prosecutor told the court psychiatrists had agreed Nithiyakumar suffered from a delusional disorder "that led him to kill his children". He has no previous history of violence, the court heard.
The children's mother, named locally as Nisa, is said to have cried in court as it happened. She was in the shower at the time of the killings and was the one to alert the police. Pavinya was pronounced dead at the scene while Nigash was rushed to hospital where he later died.
Nithiyakumar was treated in hospital for knife wounds and later charged with murdering the children. In a police interview, the shop worker accepted that he had killed his daughter and son with a knife, the court was told.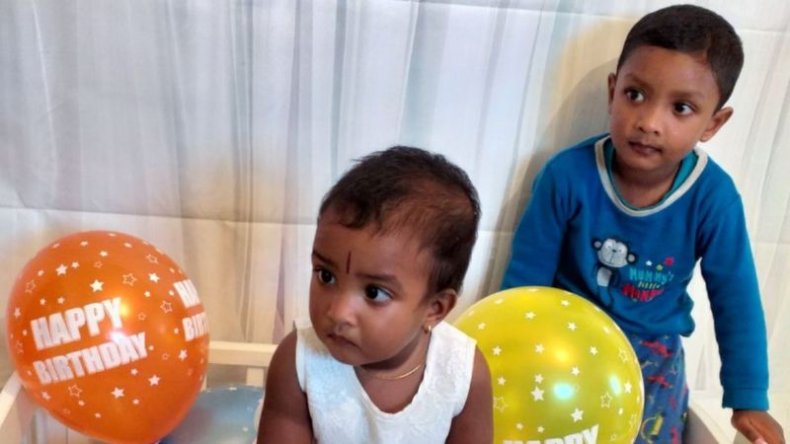 He said he had been depressed, and while working, customers had "upset him". He had thought about killing himself but believed it would "ruin the children's lives and they would go off the rails", a court had previously heard.
He will return to be sentenced at a later date, which is yet to be fixed.
Data gathered last month by the BBC found that the number of killings in Britain's capital city exceeded 100 for a sixth consecutive year.
London's Metropolitan Police force has launched 99 murder and manslaughter investigations while the British Transport Police has recorded two. The data showed that six of those killings were of children aged 10 and under and 18 took place while the capital was put into lockdown.
Separate figures released by the Office for National Statistics (ONS) in October found that murders rose across England and Wales during lockdown despite a drop in overall crime. Killings were up by three percent to 686 in the year to June, the ONS said.
Women's welfare groups had warned that the lockdown would result in an increase in domestic abuse and violence and could potentially put victims' lives at risk. The British government provided an additional £2 million to domestic abuse helplines during the first lockdown and have made clear in guidance for the second lockdown across England that those fleeing dangers are exempt from the "stay at home" rules.