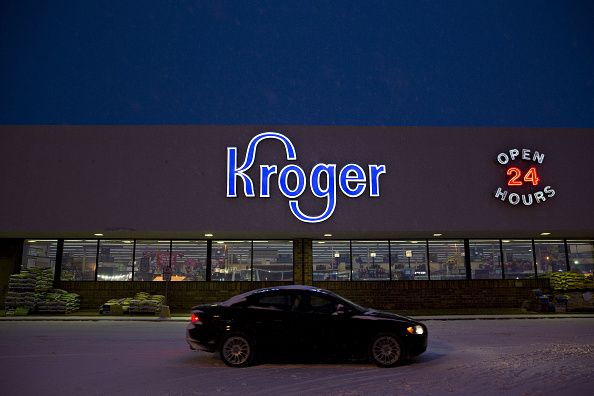 Kroger has issued an apology after a woman from Texas claimed her teenage sons and nephews were racially profiled while they were buying snacks.
Ukiah Swain told KXAS-TV that a Kroger grocery store employee called in Mesquite, Texas, called police on three black teens and a young black man and accused them of stealing after racially profiling them on January 3. Swain also recorded the video on Facebook live, who claimed the teens went to the store to buy juice, chips, and cookies.
The young men, ages 15, 16, 19 and 20, were approached by the manager and called the police, according to the news station. When the police arrived, they found the young men had receipts for the items and nothing stolen, but were still given trespassing warnings. Swain told KXAS-TV that she confronted the manager about the incident.
"I said, 'Come again?' And he said, 'They looked like they could be shoplifters' and he laughed," Swain told the news station.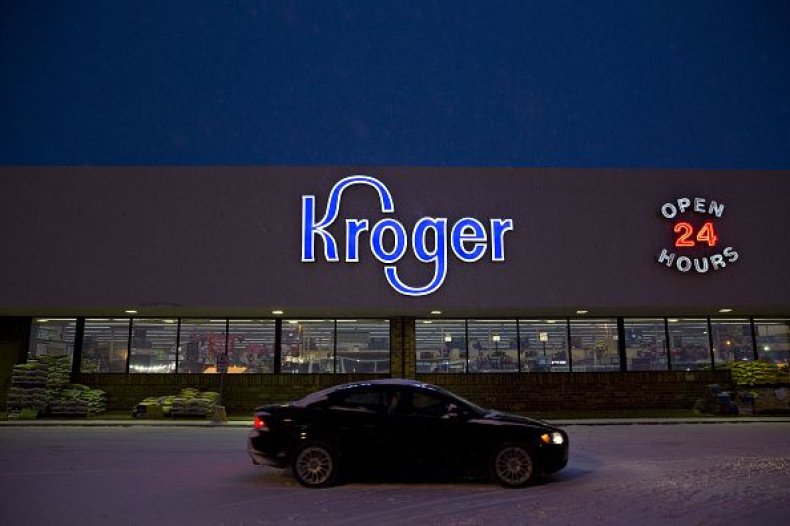 Zavarion Swain, 16, told the news station that the manager of the Kroger store told him "We've had problems with people like you before," when he asked what he and the other young men have done wrong.
The Mesquite Police Department told WFAA that any business can request a criminal trespass warning against anyone for no particular reason and authorities don't have to question why.
In a statement to Newsweek, Kroger stated that it had reached out to Swain and the young men about the incident to apologize for the incident.
"We strive to provide a welcoming environment and to show respect for all customers," the statement read. "We did not live up to our values in this situation."
Kroger also noted in their statement they have spoken to the police department to rescind the manager's complaint and have removed the employees from the store while they continue to investigate the incident. The store also said they are "accelerating an already planned sensitivity training in this store location" and all other Kroeger stores located in Dallas this month.
"We recognize these steps alone won't change the broader systematic and cultural that plague our society, but we believe that together they demonstrate the seriousness with which we take these issues and our desire to be a part of the solution," the statement continued.
In September, a Cincinnati Police Officer who was working theft prevention detail at a Kroger grocery store tasered an 11-year-old black girl after she was accused of shoplifting. Officer Kevin Brown confronted the girl and her friends for allegedly stealing up to $50 in clothing and food items. Brown said the girl tried to run away and resisted arrest, which led the officer to use his Taser.