Bag Rage: Shoppers Threaten Staff After Australia Bans Plastic Bags in Supermarkets
Grocery store staff in Australia are dealing with regular abuse from shoppers after supermarket chains were told to ax single-use plastic bags at checkouts.
According to the Independent, some customers have gone as far as physically attacking employees. One shopper in Western Australia put his hands around a Woolworths staff member's neck.
Western Australia and Queensland state governments both set July 1 as the deadline for removing single-use plastic bags from stores. Shoppers can buy reusable bags for 15 Australian cents (about 11 U.S. cents). Some states, such as South Australia, have had single-use plastic bags banned for almost 10 years (since the beginning of 2009).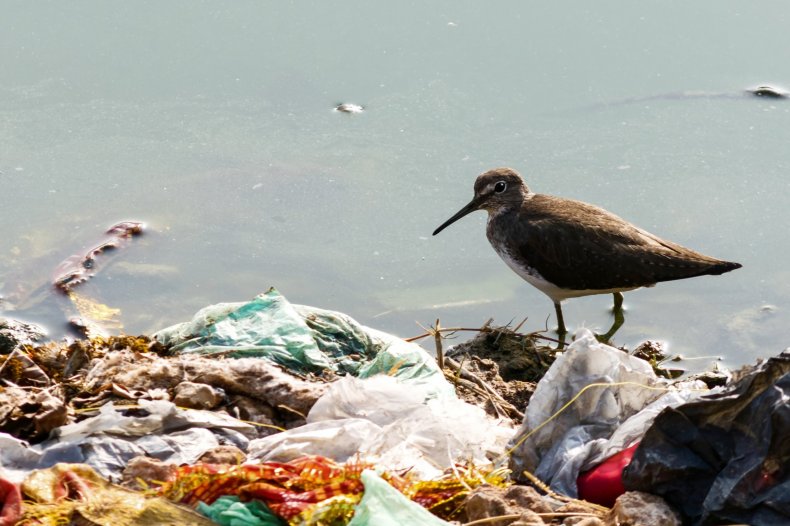 Victoria—which is the home state of Melbourne—will ban plastic bags by the end of 2018. New South Wales, Sydney's state, has no plans to implement a ban. But individual state laws won't matter too much, since Australia's largest supermarket chains—Woolworths and Coles—have confirmed their own bans.
Speaking to news.com.au, Woolworths employee Lauren McGowan reminded customers it was not the workers' fault. "I work at Woolies and have already been abused countless times," McGowan said. "How can people still be mad? People just need to become more organized."
The United Nations announced in February 2017 that it is aiming to ban all single use plastic materials by 2022.
Speaking to Newsweek, U.N. Environment head Erik Solheim said plastic bags are part of a wider trash problem. "What we really need is for consumers to take just a bit of time to look for all the pointless plastic that they have in their life, and then give some thought to how they dispose of plastic and what alternatives there might be," Solheim said. "In other words we need to use items like plastic bags to start a thought process that helps us connect on a personal level with the damage that is being done."
Solheim said the global plastic problem was the result of an absence of policy. "No country in the world has a policy to destroy the oceans or turn the environment into a garbage patch, but that's what's happening. The solution is therefore policy action, and that could mean bans or levies of plastic bags. In countries where bans have been imposed, the experience has been largely successful."
Apart from plastic bags, the biggest offenders for ocean pollution includes cigarette butts, bottles and bottle caps, wrappers, lids and straws.
The city of San Francisco—whose residents use more than one million straws per day—is trying to ban plastic straws. San Francisco's environment department held a press conference in May announcing its intentions.
Read more: Could this plastic-eating enzyme save the earth from waste?
San Francisco board of supervisors president London Breed said small steps were key to kicking plastic. "Small changes like banning plastic straws can have a huge impact on our world," Breed said. "It's time to make better, more sustainable choices that will clean our waterways and enhance street cleanliness."
Several hotels in Hawaii—the Modern Honolulu and the Hilton Waikoloa Village—have also committed to giving up plastic straws.
A study in Proceedings of the National Academy of Sciences estimates that roughly 90 percent of seabirds today have likely ingested some type of plastic. Additionally, estimates for the percentage of green turtles that have consumed plastic are around 50 percent, according to a study in Conservation Biology.