'Shopping Cart Killer' May Be Linked to 5th Body, Believed to Use Dating Sites as Traps
Fairfax County, Virginia, police officials announced Friday that they may have come across a fifth victim of the "shopping cart killer" after a deceased woman was found in a shopping cart in Washington, D.C. Officials believe that the killer may be luring women using dating apps.
"This week we also received a credible tip that suggests our person of interest may be a person of interest in a Washington DC case where a woman was found deceased in a shopping cart," Fairfax County Police spokesperson Anthony Guglielmi said on Twitter. "Digital information places him in that area at the time of her disappearance."
The body of the woman in question was found by authorities in the Washington, D.C., area. She had been covered up by a blanket.
Law enforcement was led to the area of the deceased woman after receiving an undisclosed tip. Her identity has not been revealed.
The fifth body was found as police continue to investigate 35-year-old Anthony Robinson, a Washington, D.C., man currently being held on two counts of first-degree murder and additional counts of unlawfully transporting or concealing a dead body.
These charges were based on the remains of two women found in Harrisonburg, Virginia, this past November.
Robinson would allegedly use shopping carts to move the remains of his victims, thus earning him the moniker of the "shopping cart killer."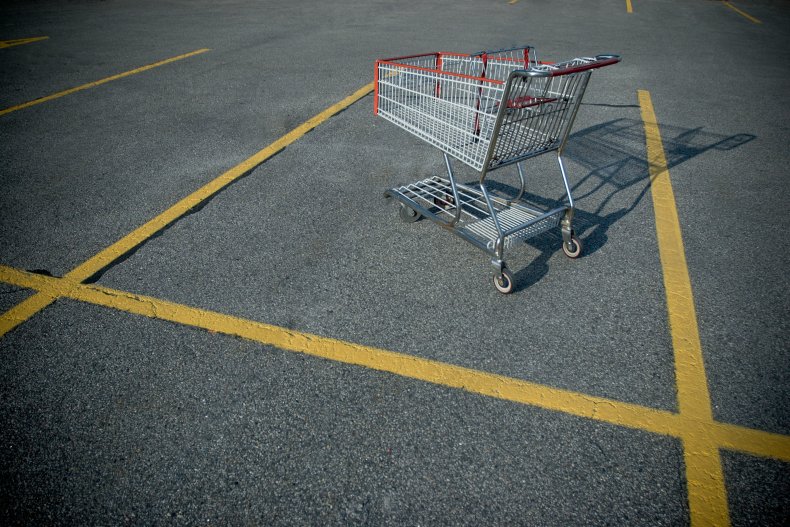 Four women in total found throughout the state of Virginia have been named as potential victims of the killer: The two women in Harrisonburg that were found at the end of last year, and an additional two women were also found deceased in Alexandria.
The two women found in Harrisonburg were previously identified as Allene Beth Redmon, 54, of Harrisonburg and Tonita Lorice Smith, 39, of Charlottesville. The discovery of these bodies eventually led to the arrest of Robinson on Nov. 23.
The news of a potential fifth victim comes as officials on Friday also confirmed the identities of the two victims that were found in the Alexandria area: Stephanie Harrison, 48, of Redding, California, and Cheyenne Brown, 29, of Washington, D.C.
Decomposition of the Alexandria bodies had made identification difficult, but investigators had begun to believe that one of the remains was Brown after she was reported missing this past October. Detectives had also flown out to Redding to work on confirming Harrison's identity.
These actions eventually led to the confirmation of the bodies as Harrison and Brown, with Fairfax County authorities adding that "a private lab in Fairfax County stepped up to expedite the DNA processing of our victims."
While Robinson has not been charged in connection with the Alexandria women, Fairfax officials have said that they will likely bring charges in connection with the killings.
As the investigation into Robinson's actions continues, police said that they believe he may have used two dating apps, Plenty of Fish and Tagged, to try and lure women to him.
Authorities stated that they believed more victims could potentially be found, adding that there were likely people out there who had managed to escape. "We believe there could be more [victims]," Gugliemi added on Twitter, pleading for the public to come forward with information.
This sentiment was echoed by Fairfax Police Chief Kevin Davis, who stated that "we believe there are survivors out there."
Newsweek has reached out to the Fairfax County Police Department for comment.