'Shopping Cart Killer' Suspect Who Allegedly Killed 4 Women Arrested in Virginia
Police in Virginia say they have arrested a man dubbed the "shopping cart killer" who is a suspect in the deaths of four women.
The details about the alleged serial killer were announced by police in Fairfax County on Friday. Police said Anthony Robinson, 35, was charged last month in connection with the death of two women whose bodies were found in a vacant lot in Harrisonburg Virginia, according to NBC Washington.
"We have a serial killer. The good thing is he's in custody. The challenge that remains is identifying other victims," Fairfax County Police Chief Kevin Davis said during a press conference on Friday.
Davis said that the killer met his victims on dating sites, then at motels.
"After he inflicts trauma to his victims and kills them, he transports their bodies to their final resting place, literally in a shopping cart," Davis said.
The chief added that the killer "preys on the weak, he prays on the vulnerable" and "does unspeakable things with his victims."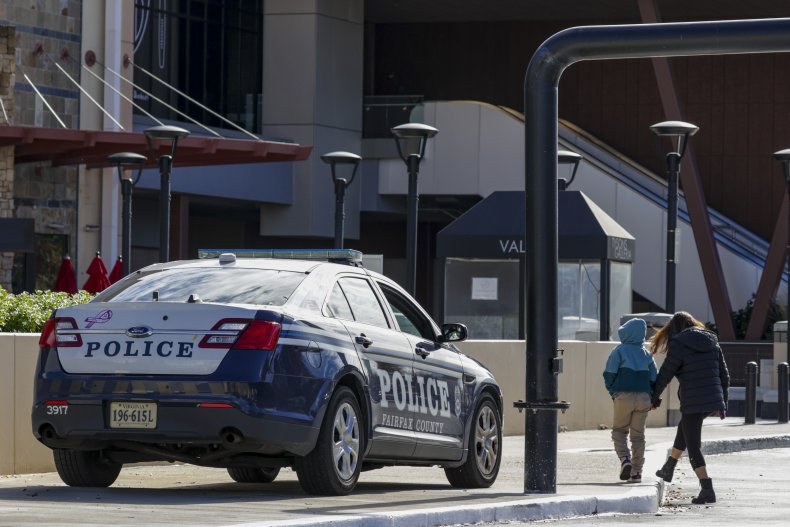 In addition to the Harrisonburg killings, police believe that Robinson is behind the death of two victims whose remains were found in Fairfax County on Wednesday.
Police said that Cheyenne Brown, 29, is one of the victims. The other has yet to be identified.
Fairfax County Police Major Ed O'Carroll said investigators discovered the remains after they noticed a shopping cart.
"Remembering that the victims in the Harrisonburg murders were transported by using a shopping cart, detectives observed a shopping cart in the wooded areas," O'Carroll said. O'Carroll said that beside the shopping cart was a "lone container" where they found human remains.
"While the investigation, the multijurisdictional investigation is still young, and we are in the early stages, detectives believe that the deaths were at the hand of the serial killer," O'Carroll said during the Friday news conference.
O'Carroll said the suspect is "thankfully in custody" at a jail in Virginia.
Davis, the police chief, said that investigators are working to determine if the killer had any other victims.
"We need to act now. We need to act right now with our law enforcement partners to figure out who else our killer has had contact with, and what's his M.O.? Dating sites, motels, blunt force trauma, shopping cart, final resting place," Davis said.
"He's killed four already and we suspect that he has more victims," he added.
Update 12/17/21, 3:34 p.m. ET: This article was updated with additional information.