Short Seller James Chanos Targets China's Casino Industry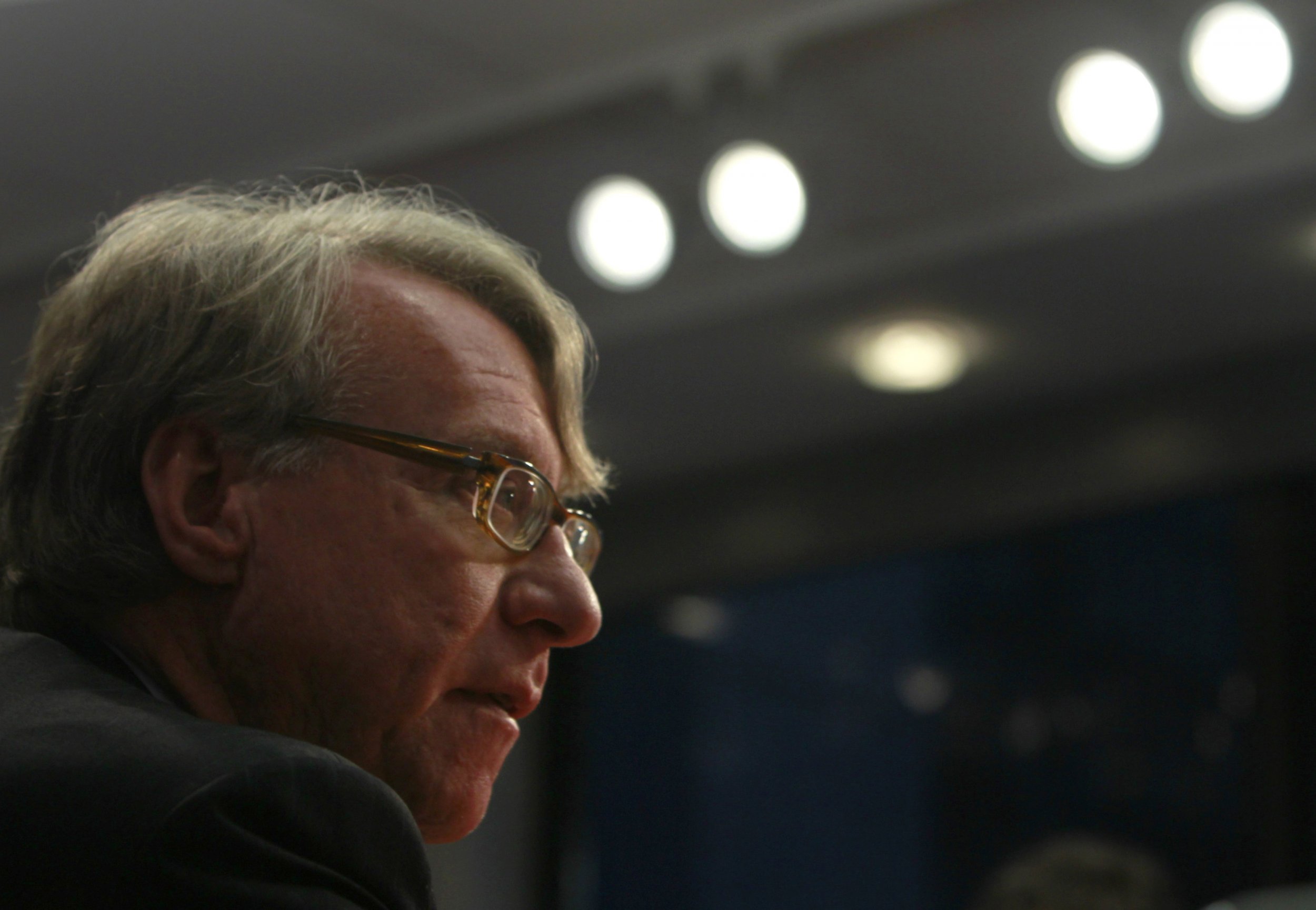 Famed investor James Chanos is increasingly training his skeptical eye -- and multibillion-dollar war chest -- on China's casino industry.
Chanos, a household name on Wall Street who runs Kynikos Associates, a prominent hedge fund in New York, told a conference last April in California that he was increasingly concerned about bribery and corruption in Macau, a Chinese territory that is home to the world's largest legal gambling and casino business. While he had once wagered that stocks of big American gaming companies with significant operations in the territory would rise, a position known as being "long," he had recently changed his mind about Macau's -- and China's -- economic and financial prospects.
"Even I got a little nervous the deeper we dug into Macau," Chanos told an April 25 conference at the University of California at Berkeley's journalism school, in a video of the conference obtained late Monday by Newsweek. "Although I was long the U.S. casino operators, like Mr. Adelson and Mr. Wynn, I began to really get concerned about the risk I was taking with clients' money under the Foreign Corrupt Practices Act."
The act is a U.S. federal anti-bribery law aimed at rooting out corrupt foreign payments by U.S. companies.
"Mr. Wynn" is Stephen Wynn, the billionaire chief executive of Wynn Resorts, a prominent operator of luxury casinos in Las Vegas, Macau and elsewhere in Asia. "Mr. Adelson" is billionaire casino magnate Sheldon Adelson, a competitor to Wynn who is the chief executive of Las Vegas Sands Corp., which also has luxury casinos in Macau.
Chanos, who declined to comment Monday night, is a short seller, meaning that he bets against companies in hopes that their stock prices will decline. He was speaking at a conference focused on an upcoming PBS "Frontline" documentary on Macau's gaming industry titled "The Gods of Gambling." The documentary, to air this fall, was produced by investigative reporter Lowell Bergman in collaboration with the Investigative Reporting Program at UC-Berkeley.
Chanos made his name by betting correctly that stocks in Enron Corp., the energy company that collapsed on fraud, would fall, and has since successfully shorted other household names, including CGI Federal, the company that built HealthCare.gov, and student loan companies. One of his most prominent short positions now is companies doing business in China. Kynikos, his fund, means "cynic" in Greek.
Chanos's comments aroused the ire of Wynn, who sued Chanos last Thursday in a San Francisco federal court alleging that the comments amounted to slander, according to a Reuters report last Friday. The brief lawsuit, filed by Wynn's longtime lawyer, did not cite specific comments by Chanos or the event at which Chanos spoke, and misspelled the name of Berkeley. The lawyer could not immediately be reached for comment. One irony in the lawsuit: Chanos was not short Wynn Resorts as of the April 25 conference, according to a person briefed on the matter.
Macau, a former Portuguese colony of 800,000 residents that reverted to Chinese control in 1999, has exploded over the past decade to become the world's largest gambling center, with official revenues just under $50 billion a year, compared with Las Vegas's $6 billion a year, according to Steven Vickers, a business intelligence expert who spoke on the same panel as Chanos. The island, awash in money, sports scores of garishly luxurious resorts modelled on Versailles and Venice and couture boutiques like Chanel and Gucci, and brings in hordes of wealthy mainland Chinese gamblers.
Actual gambling revenues for Macau, Vickers said, were likely six times greater, or nearly $300 billion, due to informal side gambling, making Macau's gambling industry potentially 6 percent of China's gross national product. At the heart of the industry, Vickers added, is the Triad, China's organized crime syndicate.
Chanos told the conference, which effectively amounted to an indictment of the Chinese financial and economic system, that though so-called junket companies, which recruit wealthy mainland Chinese gamblers to come to Macau, might be adhering to various legal requirements, the entire industry had become one of "legalized fraud." But far more is at stake, he said.
Referring to mainland Chinese bringing their wealth to Macau in tandem with declining property and currency values on the mainland, Chanos said that "we're looking at the Macau situation as a wholesale conduit for capital flight out of China, which has implications for the banking sector and the credit system."