Short Walk in Hot Weather Leaves French Bulldog Dead From Heatstroke and Brain Damage
A Livingston, Scotland-based dog owner is warning others about the potential dangers brought forth by hot, summer weather—concerns that are especially relevant for French bulldogs and other breeds known for having breathing issues.
According to the Daily Record, 32-year-old Laura Kyle took her French bulldog, Betty, for a walk last week, along with per pug, Frank. After the brief excursion, Kyle and her dogs returned to their home, where the pups reportedly drank some water and went on with their day.
However, things took a dark turn when Kyle found Betty unresponsive later that afternoon.
As Kyle explained to the news outlet: "I had gone out and when I came back, I found her lying limp so I immediately put a wet...towel [around] her."
They rushed to the vet, where the French bulldog was put on an IV drip and discovered to be suffering from brain damage, brought on by heatstroke. Because of the extent of her injuries, Betty was reportedly put down later that day.
Scotland has been experiencing a heatwave throughout July—and the temperatures aren't expected to drop for several more weeks, reported the Daily Record.
"I was so close to her, I loved my dog so much, my dogs are the only things that keep me going," said Kyle to the Daily Record. "When I first got her, I could tell she was terrified of life, she would cower away and didn't even know her name, her claws were so big she could barely walk." In the two-and-a-half years since she adopted the rescue pup, Kyle and Betty formed a close bond.
Kyle went on to call the incident "gutting," and wants to warn other dog owners about the threat even a short walk in intense heat can pose. In particular, she underscored there was no warning sign her beloved pup was in such distress.
"There [were] no warning signs at all, she jumped out the car and she was completely fine when I brought them back home," said Kyle. "I loved her with all my heart, and never thought that taking her for a walk would lead to this."
French bulldogs, or Frenchies, have short snouts—a result, they sometimes suffer from ​​brachycephalic airway syndrome (BAS). The condition, which makes it difficult for dogs to breathe through their noses, is often exacerbated by panting, a common side effect of hot temperatures. Other brachycephalic dog breeds include English bulldogs, Boxers, Boston terriers, Pekingese, Chinese pugs, Lhasa Apsos, Shih Tzus, and Bull Mastiffs, said VCA Hospitals.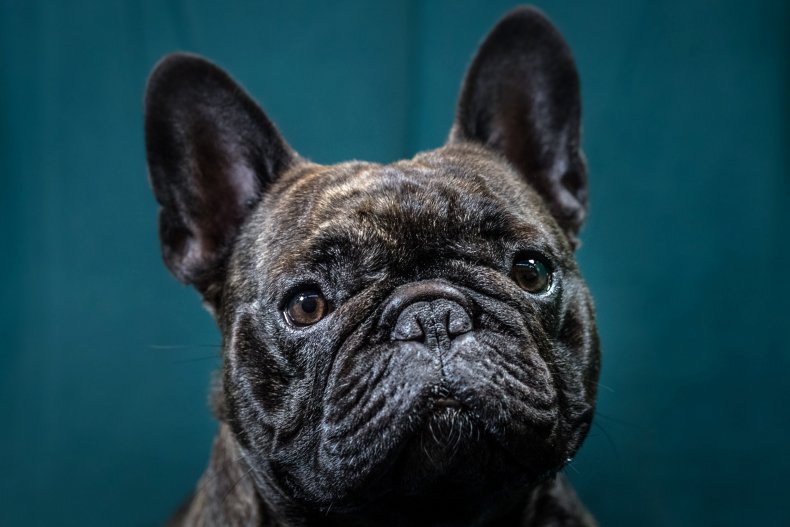 The French Bulldog Rescue Network also notes that, unlike long-snouted dogs, Frenchies are unable to cool the hot air entering their bodies via their nose, making them more prone to overheating.
In order to protect a pet bulldog, the organization recommends only taking the breed into cars that are air conditioned, walking them out of direct sun and in temperatures below 80 degrees, and watching them to ensure they don't over-exert themselves while playing.