Conor McGregor Tops Jose Aldo in UFC's Shortest Title Fight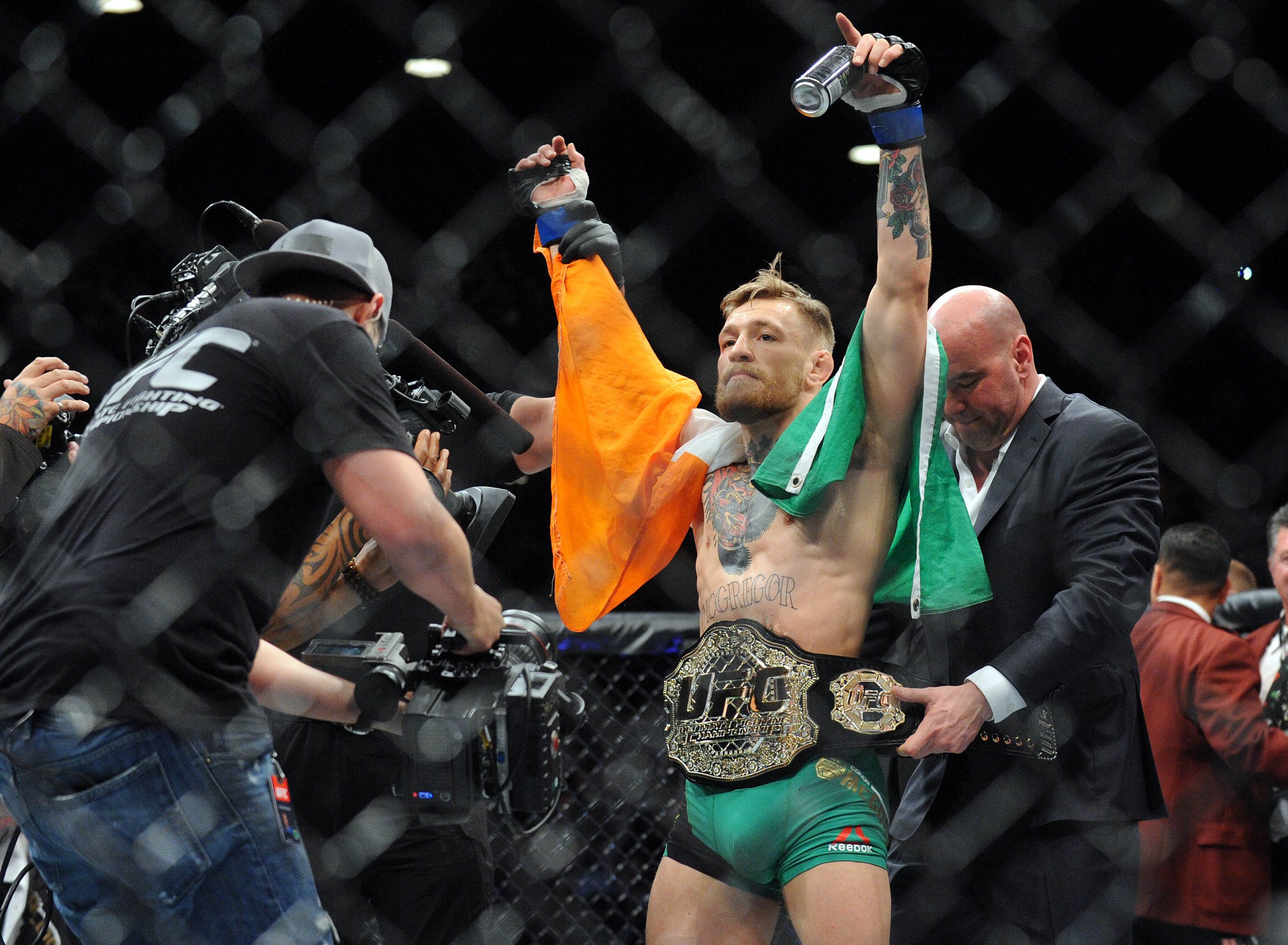 Updated | It took Conor McGregor 13 seconds to defeat Jose Aldo in an Ultimate Fighting Championship bout in Las Vegas on Saturday evening.
During a weigh-in prior to the fight, there were concerns the two would swing at one another and they were later separated, according to Fox Sports. Both were confident they would take the title, but ultimately it was McGregor who took the featherweight championship in the UFC 194 event.
He landed a left-hand punch to Aldo's jaw within moments of getting into the ring. McGregor has a record of 19-2 and Aldo is 25-2.
It was the shortest title fight in UFC history, one second quicker than a match between Ronda Rousey and Cat Zingano in February for the women's bantamweight title.
Coincidentally, Aldo also holds the record for the longest average fight time in UFC history, at 21 minutes, according to ESPN.
"Precision beats power, and timing beats speed," McGregor told CBS News. "Jose was a phenomenal champion. He deserved to go a little bit longer, but I still feel at the end of the day, precision beats power and timing beats speed. That's what happened."
This was Aldo's first fight in over a year. Following the loss, Aldo said it was not a "real fight" and asked for a rematch.
This article has been updated to clarify that this was the shortest title fight in UFC history, not the shortest fight.