Shot Bystander Sues Historic Vermont Bar, Where Phish Started, for Fueling "Wild West" Melee
Felled by a slug from a fired Ruger .380 pistol into a crowd outside a Burlington, Vermont bar, Chelsi Parker almost bled to death mere paces from the courthouse where she's suing.
The 27-year-old survivor was hit in the lung "through her right armpit" allegedly by a convict patron after being told to take his beef with two brothers outside.
Parker's civil lawsuit filed on Wednesday in Chittenden County Superior Court (just steps from the crime scene) accuses the proprietors of Nectar's Bar (or it's umbrella business Ya Dude, LLC) of "causing an outrageous and unacceptable threat to public safety" on the night of Feb. 25 into Feb. 26.
The suit, leaning heavily on a 20-page Burlington Police Department Affidavit of Probable Cause, blames them for fueling armed and feuding customers Rashad Nashid and brothers Dennis and Carl Martin into a standoff; and instead of calling the police to prevent bloodshed, the bar staffers allegedly told the men to "take it outside."
"Due to Nectar's negligence, Chelsi Parker, an innocent bystander, was gunned down in the street…" the complaint reads.
Newsweek's attempts to reach Nectar's owner and Nashid's federal defense attorney were not immediately returned.
A worker who answered the phone at Nectar's confirmed it was still open but refused to discuss the shooting.
The popular bar, which helped jumpstart jam band Phish into a live sensation, boasts online about its "landmark music hall... and famed gravy fries." It was up for sale back in the summer of 2017, the alt-weekly Seven Days Vermont, reported.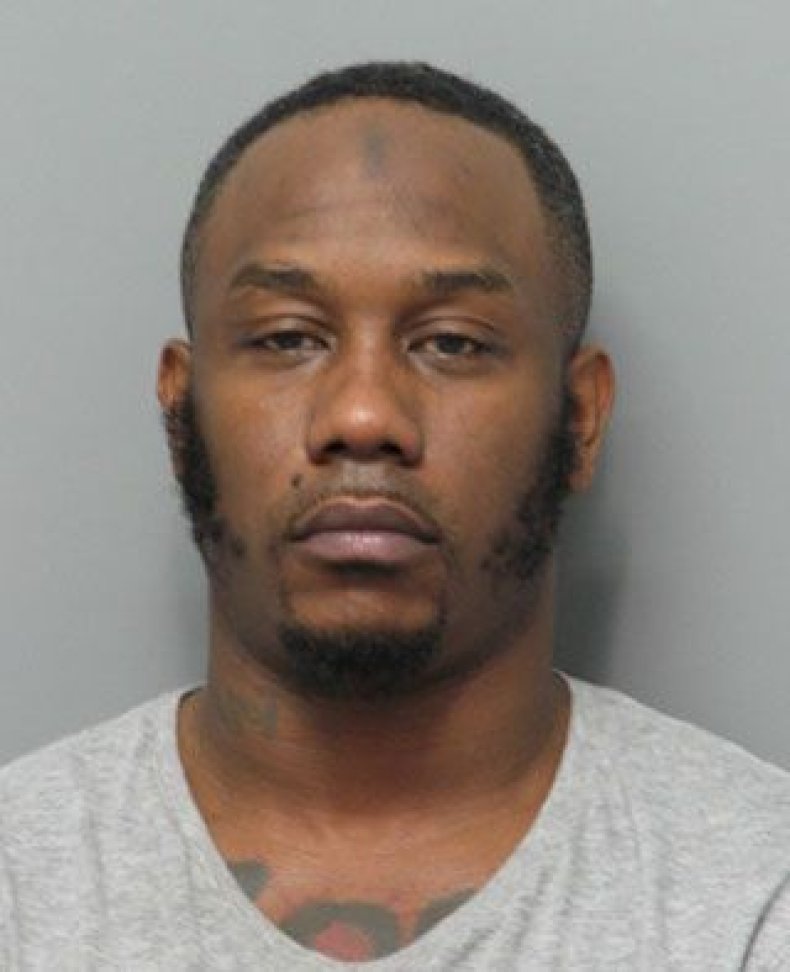 Parker's lawsuit blames the bar on Reggae Night for treating the city of Burlington, Vermont "like the Wild West" and while the then 36-year-old Nashid's gun was confiscated after he allegedly drew it and aimed it at a man, it was allegedly returned to him after he was clearly inebriated and had made a barrage of lethal threats.
"This case is about what happens when a downtown bar treats the City of Burlington like the Wild West, confiscating and then returning a firearm to an intoxicated patron threatening to kill another patron, telling the combatants to "take it outside" rather than calling the police," the complaint states.
Not only does the it claim that the staffers at Nectar's "knew" there was static between the three men (with Nashid allegedly "threatening the life of both Martins with a handgun…"), it suggests that the establishment pretended to not hear this or the volley of verbal jabs and foul language — they allegedly kept plying them with more drinks.
The beef started to boil at around 11 p.m. as Nashid took reprisals against Dennis Martin after he believed he "violated" his female friend.
The complaint suggests that Nashid "pulled a handgun from his pants and pointed it at Dennis Martin's face and stomach/side" before allegedly bellowing to his brother, Carl: "If you don't kill me, I'm going to kill him."
What's more, the complaint suggests that although the threat spooked the brothers, Dennis Martin "also brandished a gun at Mr. Nashid" while inside the Reggae booming bar.
Soon after the guns flashed and menacing words allegedly aired, a Nectar's staffer identified in the complaint as Jamael Regular approached Nashid, "discuss the altercation" and convinced the irked man to forfeit the handgun.
Regular, the complaint adds, "wrapped [it] in plastic and placed it in a backroom at Nectar's."
Meanwhile, another Nectar's employee named Aaron Twitty managed to get Dennis Martin to "put his gun in his car," according to the complaint.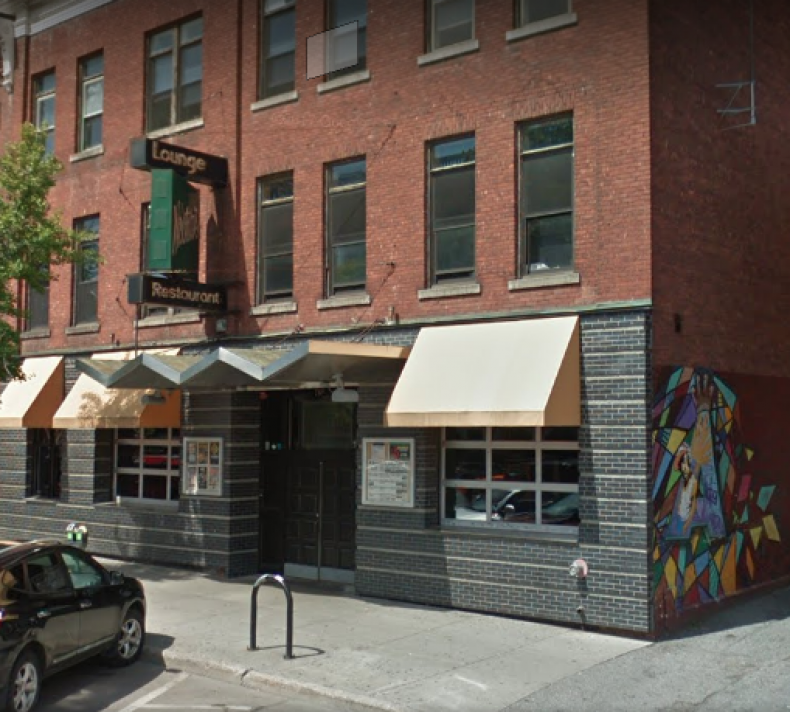 Dennis left the premises for 10 minutes before returning, allegedly unarmed, according to speculation by Nectar's employees accounted for in the complaint.
Dennis's brother, Carl, began crowing about how Nashid managed to get away with pointing a gun at his brother, allegedly telling Regular that "if I had my gun in the club I would have shot [Nashid] right in the club," the complaint states.
As Midnight approached, Nashid was allegedly heard teeing off again within earshot of a Nectar's employee. The complaint suggests Nashid slandered the Dennis and Carl by shouting, "These f—ing Africans… they think they run this town."
Nashid was then asked to leave Nectar's, which, according to the complaint, "he did."
Outside of Nectar's Nashid was allegedly still thundering a bunch of insults and aspersions including: "I'll kill you," "I'll hurt you," "I can't stand Africans… I'll f—-k them up. I don't like these Africans."
A decision was allegedly made by Regular to return Nashid's pistol. According to the complaint, Regular "agreed to meet Mr. Nashid in the alleyway" between two bars and returned his piece back to him.
Still allegedly peeved, Nashid told Regular, according to the complaint, "African dudes keep messing with me. They keep talking down to me."
Now reunited with his apparently loaded pistol and, the complaint states, Nashid reentered Nectar's and continued to down more drinks.
"Nectar's bartenders continued to serve Mr. Nashid alcohol until he decided to leave Nectar's…" to go to another bar.
And it is suggested in the document that Regular suspected Nashid returned with his handgun "so he could scare the Martin brothers."
Despite efforts by Nectar's bouncers to keep Nashid and Carl Martin "separated" — one of them allegedly ordered an alternative: "Whatever happens… not here. Take it outside," the complaint states.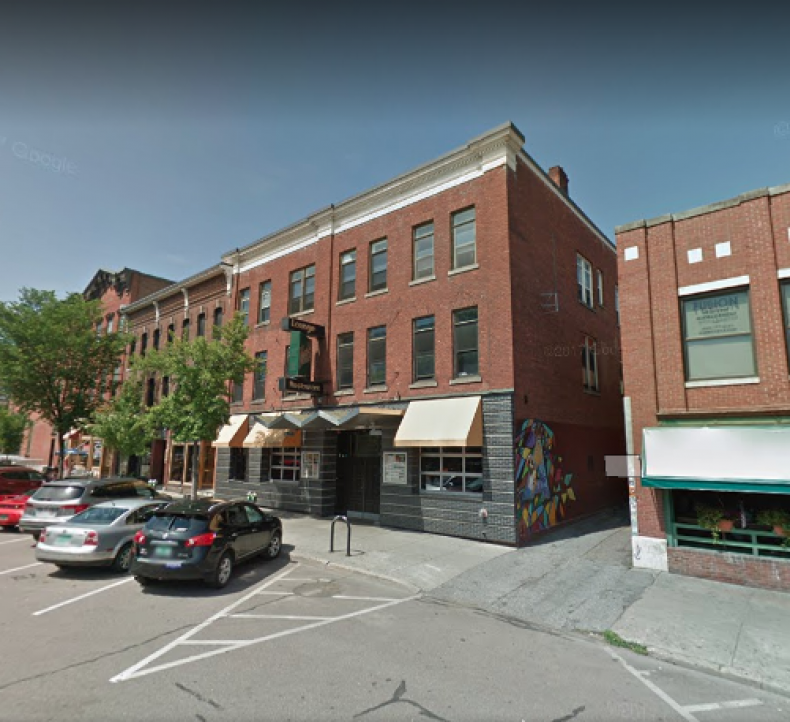 As they reached the sidewalk, and as the other customers were already standing innocently by puffing cigarettes, Nashid, the document states, announced his intentions: "Smoke these f——t ass n——s."
Nashid managed to reach the neighboring Esox bar as Carl Martin guilted Regular for returning his firearm back to him.
By this time it was around 2 a.m. and Carl allegedly went back to his car and "obtained his gun… and waited for his brother to exit Nectar's so he could watch out for Mr. Nashid," the complaint states.
With the lights on, and Reggae music stopped, an armed Carl Martin and armed Nashid faced off again. According to the complaint, "Nashid was waiting for Dennis Martin to exit Nectar's…"
When Carl Martin reached the sidewalk, he and Nashid tussled; Carl managed to punch Nashid in the face with his fist and, the complaint notes, "pointed his gun at Mr. Nashid."
Nashid responded and, the complaint states that he "fired his handgun twice in the direction of the Martin brothers and approximately 15 other patrons of Nectar's."
The bullet that hit Parker passed through her and "smashed" a window into an apartment, the complaint reads.
Once Parker was shot, her lawsuit argues, Nectar's staff finally called authorities.
"Nectar's telephoned the police only after Mr. Nashid shot Ms. Parker," according to the complaint.
Parker managed to be transported to the University of Vermont Medical Center where the complaint listed her "permanent injuries" as a lung contusion, collapsed lungs, chest bleed, rib fracture, and internal lacerations.
The shooting has left the young woman forced to take time away from work and scarred with a damaged diaphragm and lung capacity so low that she can't even go for a jog.
Parker's name wasn't released at the time.
The bullet, believed to have been fired from Nashid's Ruger .380 pistol, "passed through [Parker's] body and lodged in her clothing," police said.
Most critical, though Parker survived and she had no "known ties" to Nashid, police confirmed.
Nashid was out of jail for a September 2017 drug bust, police confirmed in their release.
Police later stated that Nashid had a rap sheet with "multiple previous felony convictions in New Jersey."
But because he was a convict--he was forbidden from possessing a firearm and facing federal charges as a result.
When he was quizzed by cops, Nashid allegedly told them "I was intoxicated."
He went on: "I don't know what happened. I was f---ed up. I seen a n---a pull a gun out. I'm gonna make it home to my mama. I don't play that s---...if you pull a gun on me I'm going to shoot you."
He allegedly attempted to defend his actions, repeating his claim that it "self-defense," according to the police affidavit.
"They was shooting at me, so I shot back...they shot at me first. What the f---k?"
However, when he learned the only person he hit was an innocent young woman, Nashid, the affidavit states, "advised multiple times that he was sorry that he shot the "girl" and that he respects the quality of life."
Nashid is attempting to defend himself against the accusations, of which involves surveillance video footage that captured the incident.
At around 69 seconds into the video, the affidavit states that "Nashid appeared to turn and point something (believed to be a gun) towards Carl. The first shot fired by Nashid is seen and heard..."
That's also when Parker is allegedly struck by a bullet.
Seen clutching her chest a woman, which the affidavit states is believed to be Parker "can be heard saying 'I think I got shot.'"
He faces multiple charges. But his alleged gun-packing counterpart, Carl Martin, wasn't indicted by the Chittenden County State's Attorney Sarah George citing he had "a valid defense."
Prosecuting only Nashid, but sparing Martin was at odds with Burlington Police Chief Brandon del Pozo.
Last fall, in a statement, the chief expressed that he was in "respectful but principled disagreement with the State's Attorney" to try only Nashid.
But he argued that Parker likely would have made it home safely that February night had Carl Martin not provoked a final offensive against Nashid.
"...we believe that but for his decision not to leave the scene or seek help through the night, but rather to stop drinking, stay on the scene, arm himself with a handgun, cross Main Street, then begin a physical fight by punching Nashid in the face and pointing a gun at him, Chelsi Parker would not have been shot in the lung and nearly killed as Nashid ran from Martin while firing a gun of his own."
Shot Bystander Sues Historic Vermont Bar, Where Phish Started, for Fueling "Wild West" Melee | U.S.