Shot and Killed by Police at Age 8, Fanta Bility Should be a Household Name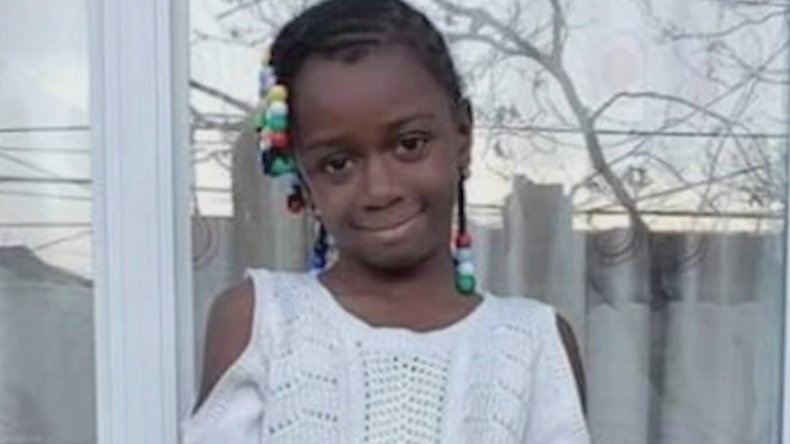 Having walked hundreds of grief-stricken families through the process of losing a loved one to police violence, I've learned many predictable trends on when a case is going to go viral and deeply resonate with the nation. The horrible police murder of 8 year old Fanta Bility outside of Philadelphia, in a suburb called Sharon Hill, should be one of those cases widely known all over the country. The name "Fanta Bility" should be as widely known as Breonna Taylor and George Floyd. But it just so happened that when Fanta was shot and killed by police, nearly one year ago today, it happened in a nation that found itself utterly exhausted by a combination of COVID, around the clock protests on racial injustice, and the fallout from the January 6th insurrection at the Capitol. When a police murder happens, it turns out, has as much to do with what causes a case to catch on, as who it happens to.
Are you even familiar with the name "Fanta Bility?" You should be. She should be a household name. Her shooting death, in an outrageous and illegal hail of gunfire from at least three police officers, Devon Smith, 33, Sean Dolan, 25, and Brian Devaney, 41, on August 27th, 2021, is about as senseless of a police murder as I've ever seen in my life. I feel outrageous even saying what I am about to say, but Fanta, of course, was unarmed, non-violent, and was not breaking any laws when she was shot and killed. She wasn't in distress. She didn't pose a threat. I don't even know if an 8 year old girl could pose an honest threat to heavily armed law enforcement officers, but nonetheless, Fanta posed no threat. Her family was unarmed and non-violent. They weren't breaking the law either. None of them were wanted for crimes, suspected of crimes, or affiliated with anyone wanted or suspected of crimes.
You literally could not make up a more innocent victim than Fanta Bility. Just two days away from starting the 3rd grade, she was as sweet, colorful, and spunky as a kid could be. Yet, still, instead of now being a few days away from starting a new school year, today, she is dead and buried. Her dear mother, Tenneh, as you could imagine, has never recovered. Fanta literally died in her arms. Fanta's sister, Mamasa, was also shot by police on that horrible evening. And to this day, police have refused to even attempt to give a rational or reasonable explanation for what they did.
At first, in early media reports, police falsely claimed they shot Fanta in a shootout and speculated that she was shot and killed by someone else. All of that was a lie. Nobody fired a single shot at police. Zero. And every single bullet fired at Fanta and her family was found to be from police. Police did indeed hear gunshots in the neighborhood from at least a block away, but those gunshots had absolutely nothing to do with Fanta and her family or anybody else that ended up wounded by the police that day. The best guess, at this point, is that one police officer randomly fired shots at Fanta and her family, and the other police officers, as officers often do, just started firing because they saw their partner firing.
None of it makes sense. A little child is dead. And the family and community are still searching for answers and accountability. While local prosecutors did indeed charge the three cops that shot and killed Fanta with manslaughter, the police are already motioning to have the charges dismissed. The crux of their request is both novel and disgusting. The police are claiming that since it can't be proven precisely which of their bullets killed Fanta, that none of them should be charged at all. But what's clear is that if any other set of three everyday people unloaded their weapons on an innocent 8 year old girl, all three of those shooters would likely be in jail for the rest of their lives. The excuse that it couldn't be proven who fired the fatal shots would never even be considered. And it shouldn't be considered here either. Police should never be held to a lower standard of the law than everyday citizens. In fact, they, of all people, should be held to the highest standard.
Many of us have stopped calling the convictions of police officers that do things like this, "justice." Justice suggests balance. Justice suggests that what was done wrong has been made right. But what was done to Fanta Bility can never be made right. Justice would be her, alive and well, anonymous to most of the world. Instead, what the family and the community are looking for right now is accountability. And perhaps even a tiny amount of clarity on why in the world police did such a thing.