Shots Fired Before Nashville Explosion, FBI Taking Over Investigation
Federal authorities are investigating an explosion that took place in downtown Nashville, Tennessee, on Friday morning. Personnel at the Federal Bureau of Investigation (FBI) will lead the ongoing inquiry, alongside others at the Metro Nashville Police Department and Bureau of Alcohol, Tobacco, Firearms and Explosives. Law enforcement is working to identify the source of the blast, which officials described as "intentional" in a press release issued following the 6:30 a.m. incident.
Police have linked the explosion to an RV parked outside a downtown Nashville building. Officers initially arrived to the area one hour prior to the incident, responding to a call that reported shots fired nearby.
The department's Hazardous Devices Unit was assigned to scene when officers observed the "suspicious" vehicle that exploded soon after. The RV exploded before they arrived. Authorities say multiple buildings along Nashville's 2nd Avenue were impacted, with the explosion causing extensive damage to some.
The area surrounding the site of the blast was closed off to pedestrian and vehicle traffic throughout the remainder of Friday morning as police and federal officials pursued their investigation.
At least three people were hospitalized for injuries sustained as a result of the blast. According to William Swann, Nashville's Fire Chief, the injuries sustained are considered minor. The fire department continued to evaluate buildings surrounding the explosion site into Friday afternoon to determine which are structurally sound and confirm that all residents had been evacuated.
Nashville's 2nd Avenue is a hub for bars, restaurants and other commercial establishments, but residential buildings are located in the vicinity as well. When police originally identified the suspicious vehicle early Friday morning, they heard a recorded announcement that warned of an oncoming explosion. Local authorities then worked to evacuate any residents of nearby buildings before the blast took place.
Both Nashville Mayor John Cooper and Tennessee Governor Bill Lee responded to news of the incident on Friday. In a message shared to Twitter, Cooper thanked emergency personnel for their "quick response" following the explosion, adding, "Be safe Nashville."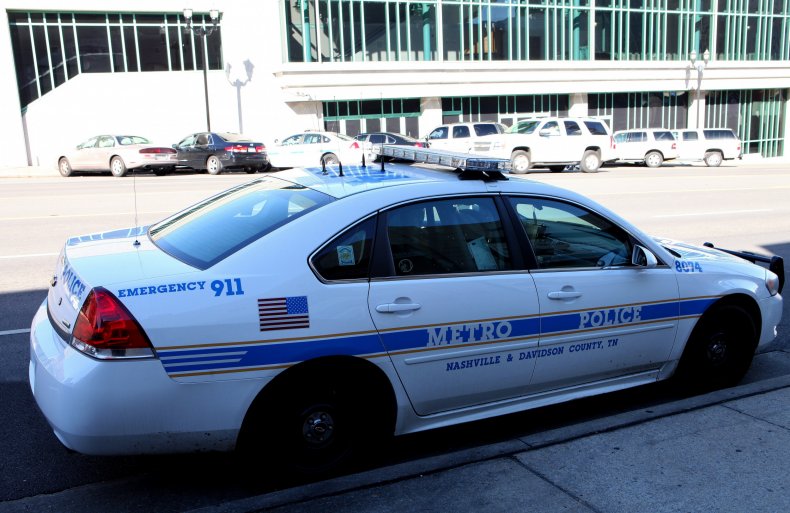 "We will supply all of the resources needed to determine what happened and who was responsible," the governor said in another tweet posted Friday. "Please join @MariaLeeTN and me in praying for those who were injured and we thank all of our first responders who acted so quickly this morning."
Newsweek reached out to Nashville police for further comment, but did not receive a reply in time for publication.
Updated at 1:33 p.m. ET to include additional details and background information.