Shots Fired at Democrat HQ in Pennsylvania, Police Investigate
Police and the FBI are investigating after shots were allegedly fired at an office belonging to the Democratic Party near Philadelphia.
Footage from WPVI-TV of the building, in Norristown, Pennsylvania, appeared to show bullet holes in the windows and damage to objects inside the property.
The executive director of the Montgomery County Democratic Party, Brian Levy, reportedly discovered three bullet holes in the front window of the building on Wednesday.
Two bullets hit a desk and another struck a cardboard box on the desk.
The building, which was shown covered with Biden-Harris campaign posters, was said to have been targeted between 6.30 p.m. on Tuesday and 7.30 p.m. on Wednesday and was unoccupied at the time. No injuries were reported.
Detectives were said to be in the process of collecting CCTV footage from the area and reviewing it for any potential clues as to who was behind the shooting.
Mark Talbot, the Norristown Police Chief, told the Philadelphia Inquirer he did not believe there was a threat to the public, but added: "You don't even feel comfortable saying that these days.
"Generally, we are not aware of anything that makes me believe any problems will project themselves, but I wouldn't have predicted this earlier."
Joe Foster, the committee's chair, told the paper: "We're going to continue to do what we do. We're going to continue to get our candidates elected, and we're going to continue to send the message of the party. That's our responsibility and we will continue in that vein."
Foster said that 10 days before the gunfire the committee was sent an anonymous email threatening violence. The message, he said, referred to the committee's headquarters, but did not mention staff members who work in the building.
Several news outlets reported that the email had alluded to a "stolen election."
Valerie Arkoosh, chair of the Montgomery County Board of Commissioners, added: "We don't know when exactly it happened, but someone could've been seriously injured or killed.
"And it is unacceptable from my point of view that someone would fire into an office where people are doing the work they have been hired to do to ensure our democracy is able to function in this country."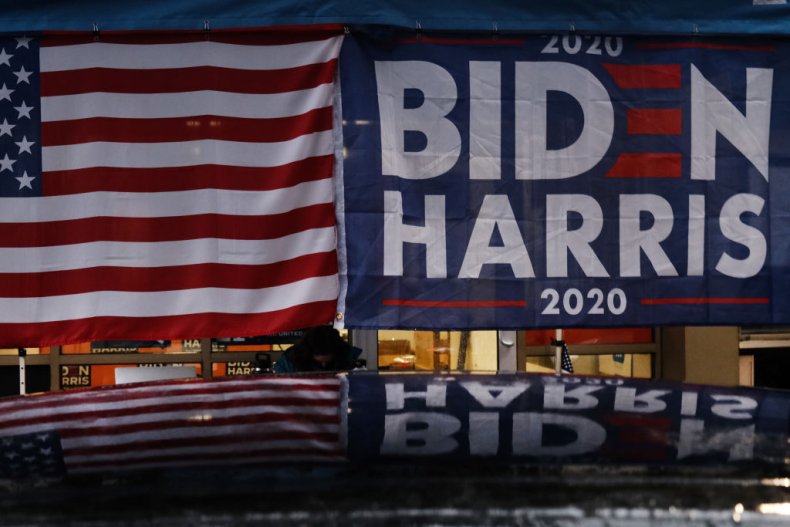 Montgomery County Commissioners Vice Chair Ken Lawrence Jr. told Philly Voice: "Gun violence is horrible whenever and wherever it happens.
"This really hit home because I've spent countless hours in this building. In non-pandemic times, it is filled with employees and volunteers. Violence is never the answer to settle any disagreement."
Newsweek has contacted the Norristown police department for further comment.