NBA franchises—or well-run ones like the Cleveland Cavaliers, at least—don't tend towards undue panic. Even—or perhaps especially—in sport, good business decisions aren't made on emotions, where the heart so often overrides the head of otherwise shrewd investors.
Still, the Cavaliers front office are made of human flesh and blood, as well as analytically-minded brain matter. They will have watched, like the rest of us, on Thursday night as LeBron James and Lonzo Ball exchanged a few, secretive words after the Cavaliers beat the Lakers at Quicken Loans Arena.
And like the rest of us, maybe they will have wondered what exactly was said. Neither James or Ball gave anything away, other than disclosing their mutual admiration for each other. "He [Ball] passes the ball," James said in quotes reported by USA Today. "Pushes the ball up the floor. Someone you want to play with. This is a team game. Everyone gets so caught up in this whole individual thing and the whole team game gets overlooked, but then, I'm not going to go there." "He has that size, that speed," Ball said of James, his boyhood hero, reported by Cleveland.com. "I'd say he's the best player in the right world now."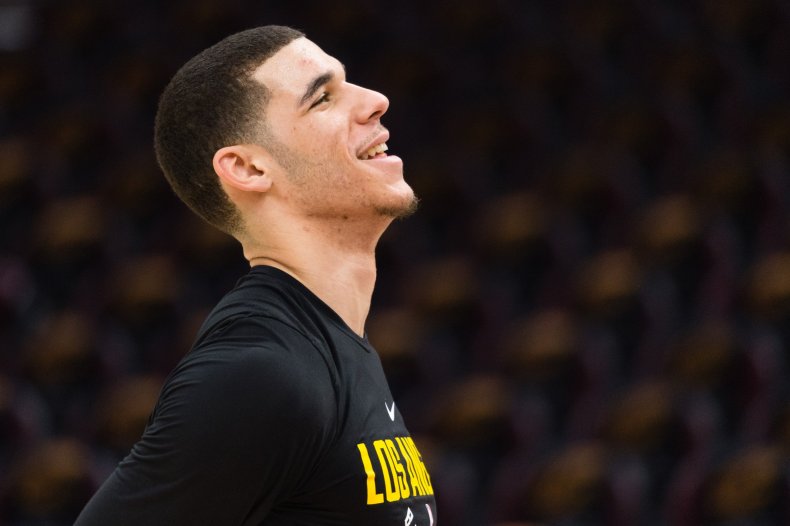 What did James mean by "Not going to go where?" His coyness on Thursday inevitably led to a re-stirring of the pot which contains him, Ball, the Lakers and his impending free agency in the summer of 2018. "The Lakers-Cavs game and the James-Ball dynamic can't be viewed in a vacuum—not with James' impending free agency after this season and the idea that James could leave Cleveland for the Lakers, who have salary cap space for a player such as James and possibly another star," Jeff Zillgitt wrote in USA Today.
James has business connections in Los Angeles, and properties. His agent, Rich Paul, also represents the Lakers' Kentavious Caldwell-Pope. James becoming a free agent is always going to generate noise but there is plenty of smoke to go along with it, for those who want to see him in a Lakers jersey in 2018. "Intentionally or not, LeBron has also fueled the Lakers rumors on several occasions," Ramona Shelburne and Brian Windhurst wrote in a piece for ESPN on Thursday that described the Lakers' interest in James as real but the prospect of signing him as a "longshot." James was courtside for one of Ball's summer league games in July. Paul sat courtside with Jeannie Buss, the Lakers' co-owner and president, for a Lakers game on October 23.
Something and nothing, or something? James won't say, at least until the end of this season. But the Cavaliers wouldn't be human if they weren't a little nervous every time their star meets the Lakers face-to-face.
Uncommon Knowledge
Newsweek is committed to challenging conventional wisdom and finding connections in the search for common ground.
Newsweek is committed to challenging conventional wisdom and finding connections in the search for common ground.
About the writer
Sportswriter at Newsweek.