Should Congress Have Term Limits? Ted Cruz Reintroduces Constitutional Amendment
Senator Ted Cruz, a Texas Republican, led a group of GOP senators in reintroducing a proposed amendment to the Constitution on Monday that would place term limits on members of Congress.
The amendment, which Cruz previously put forward in 2017 and 2019, was backed by Republican Senators Mike Braun and Todd Young of Indiana, Marco Rubio and Rick Scott of Florida and Pat Toomey of Pennsylvania. If enacted, the amendment would limit senators to two six-year terms and members of the House of Representatives to three two-year terms. Currently, there are no term limits for either chamber of Congress.
"The rise of political careerism in today's Congress is a sharp departure from what the Founders intended for our federal governing bodies. I have long called for this solution for the brokenness of Washington, D.C., and I will continue fighting to hold career politicians accountable. As I have done in the past, I urge my colleagues to submit this constitutional amendment to the states for speedy ratification," Cruz said in a statement.
Young said that "placing term limits on the federal legislative branch will bring fresh perspectives to Congress and ensure that our nation's leaders are in touch with the lives, needs and aspirations of the people they represent."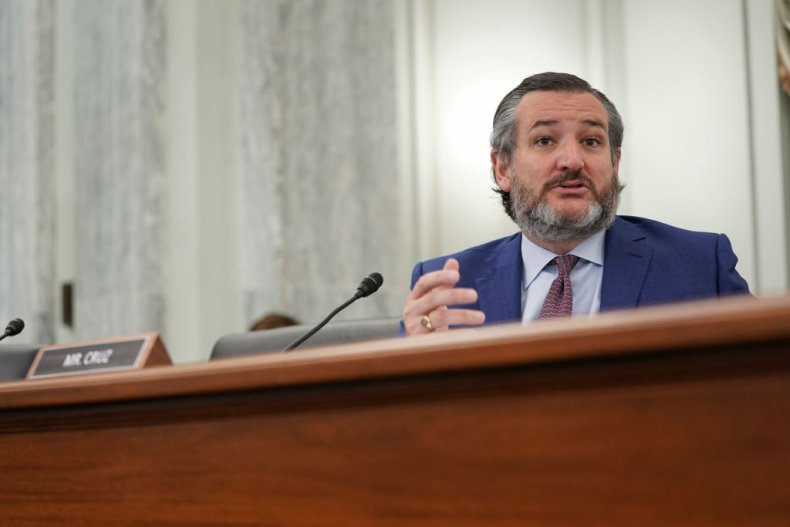 Newsweek reached out to the Republican lawmakers for comment, but most did not immediately respond. A press representative for Toomey referred Newsweek to an October editorial the GOP senator published in The Philadelphia Inquirer alongside Pennsylvania's former Democratic Governor Ed Rendell. Both politicians advocated for term limits in the article.
"In these partisan times, one might ask what a Democratic governor and a Republican senator from Pennsylvania could possibly have in common," they wrote. "The answer is: Moving forward, we both believe that members of Congress should be subject to term limits."
Other Democrats, including some in Congress, have advocated for term limits as well.
"I support term limits so we can have new voices and new families in our politics," Representative Ro Khanna, a progressive Democrat from California, wrote in a 2017 Facebook post.
"First Lady Bush summed it up best: 'If we can't find more than two or three families to run for office, that's silly, because there are great governors and great eligible people to run. And I think that the Kennedys, Clintons, Bushes—there are just more families than that,'" Khanna added.
Newsweek reached out to Senate Majority Leader Chuck Schumer, a New York Democrat, for comment on the proposed amendment, but did not immediately receive a response.
The bar for amending the Constitution is high. In order for the Cruz-led effort to succeed, the proposed amendment would need to be approved by a two-thirds majority in the House and Senate. If that occurs, then three-fourths of the states (38 of 50) would need to ratify the amendment before it could go into effect.