Should Dating Apps Help Promote Safe Sex?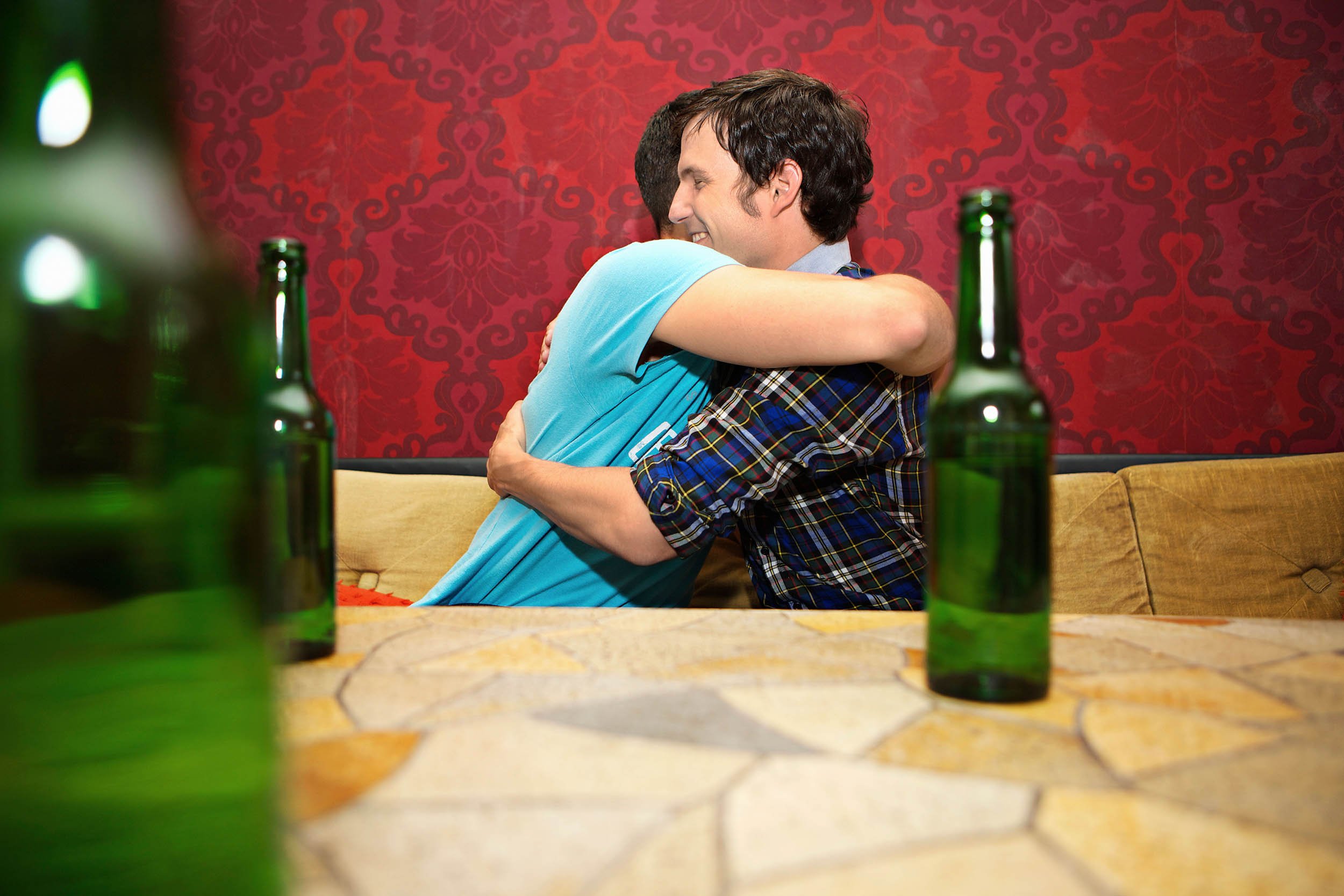 Digital dating services have helped millions of people worldwide find intimacy and romance. For the most part, meeting strangers online is no longer viewed as taboo. A poll conducted by the Pew Research Center in 2013 found 59 percent of Americans believe the Internet is a perfectly respectable place to seek out partners.
Websites such as OkCupid and phone apps like Tinder and Grindr allow users to connect with a large and diverse pool of people. But some critics say that while these platforms have expanded options for many people looking for love or sex, it's also increased public health risk. To some, this raises the question of whether the multi-billion dollar online dating industry should be doing more to encourage safe sex.
Earlier this week, Rhode Island health officials reported that the state has seen an uptick in a number of STDs over the last year, and they believe dating apps are playing a role in this rise. Between 2013 and 2014, the number of people diagnosed in the state with syphilis increased by 79 percent. Rhode Island health officials also say the number of newly diagnosed HIV patients went up 33 percent, and gonorrhea increased by 30 percent in the same year.
Though the state's health department didn't release information on the demographics of those diagnosed in that time period, the agency did note in its statement that gay, bisexual and other men who have sex with men are at highest risk for contracting STDs. This is in line with the most recent report from the U.S. Centers for Disease Control and Prevention (CDC), which found that men who have sex with men account for three-quarters of all newly diagnosed syphilis cases. Rhode Island's health department statement also notes that blacks, Hispanics and young people are most vulnerable when it comes to the risk for STDs.
Rhode Island health officials say the increase in diagnoses is, in part, due to better and more frequent access to STD screening, but also because phone apps and other online dating services allow users to easily "arrange casual and often anonymous sexual encounters."
This is not the first time government health officials have blamed dating apps for fueling rising STD rates. Last June, U.K. health officials reported more than 50 cases of syphilis across South Wales in the first half of the year, a rate that was nearly as much as all of Wales in 2013.
However, Dr. Brian Mustanski, a professor of medical social sciences at Northwestern University Feinberg School of Medicine, has conducted research he believes demonstrates Rhode Island's health department and other public health officials are, in fact, wrong.
A study he published in 2007 in the journal AIDS Care looked at the sexual behaviors of gay men who used online dating. In the retrospective analysis of self-reported questionnaires, he found that while seeking sex online was associated with greater numbers of sexual partners, one-night stands, sex without condoms and failure to discuss partners' sexual histories, participants' daily diaries indicated that unprotected sex was less likely to occur with partners who met online than with partners who met elsewhere.
Mustanski says his findings suggest that "men who engage in high-risk sex with other men use the Internet as a tool for meeting sexual partners, not that meeting partners online causes high-risk sex."
Still, a number of companies that run dating apps do see a correlation between high volume use and a decrease in safe sex practices, and have taken efforts to address this.
Members who sign up for the gay dating app Hornet, for example, will receive a prompt every three months that asks users to update their HIV status. Scruff, another dating app for gay men, gives a certain number of free and geographically targeted banner advertisements—called Benevolads—to local non-profit organizations that work within the gay community, including some relevant to sexual health.
And of course the booming online dating industry has also addressed the issue in less direct—and profitable—ways with a slew of niche sites that cater to people who know their STD status. The paranoia of some online daters has also produced apps like Healthvana, which directs users to STD testing centers and allows them to upload results and privately share them with other users, a feature the company calls "unzipping."
David Semerad is the CEO of STRV, a mobile and digital agency that has helped develop a number of dating apps, including ChristianMingle, JDate and Hornet. Semerad, who also runs the gay social network Lavendr, says that from a developer's standpoint incorporating features that promote safe sex is easy, and with the right ideas these additions could have broad appeal. He envisions adding features such as a "verified" badge—like Twitter—for users who get tested for STDs.
"There's so much power in the hand of these apps. If a dating app is big part of your life, it has a huge impact on your decisions," says Semerad. "You need to make it cool to be healthy and get tested often."
While Mustanski doesn't see a direct correlation between risky sexual behavior and online dating, he does believe the dating companies should support larger public health efforts in small ways. He says extensive research has shown that when it comes to their health, people are most likely to take positive actions when they are pointed directly to a place for help. In the best of worlds, Mustanski would like to see pop up prompts on dating apps that provide GPS-directed information on where a person can receive free or low-cost STD testing.
"It's important to motivate people," he says. "It's more complicated than a "just say no" message, like don't have sex without a condom."
Correction: An earlier version of this article incorrectly stated the name of the phone app that allows users to share confidential health information. The app is called Healthvana, and was formerly known as Hula.