Should Iran's Released Spies Remain in the U.S.?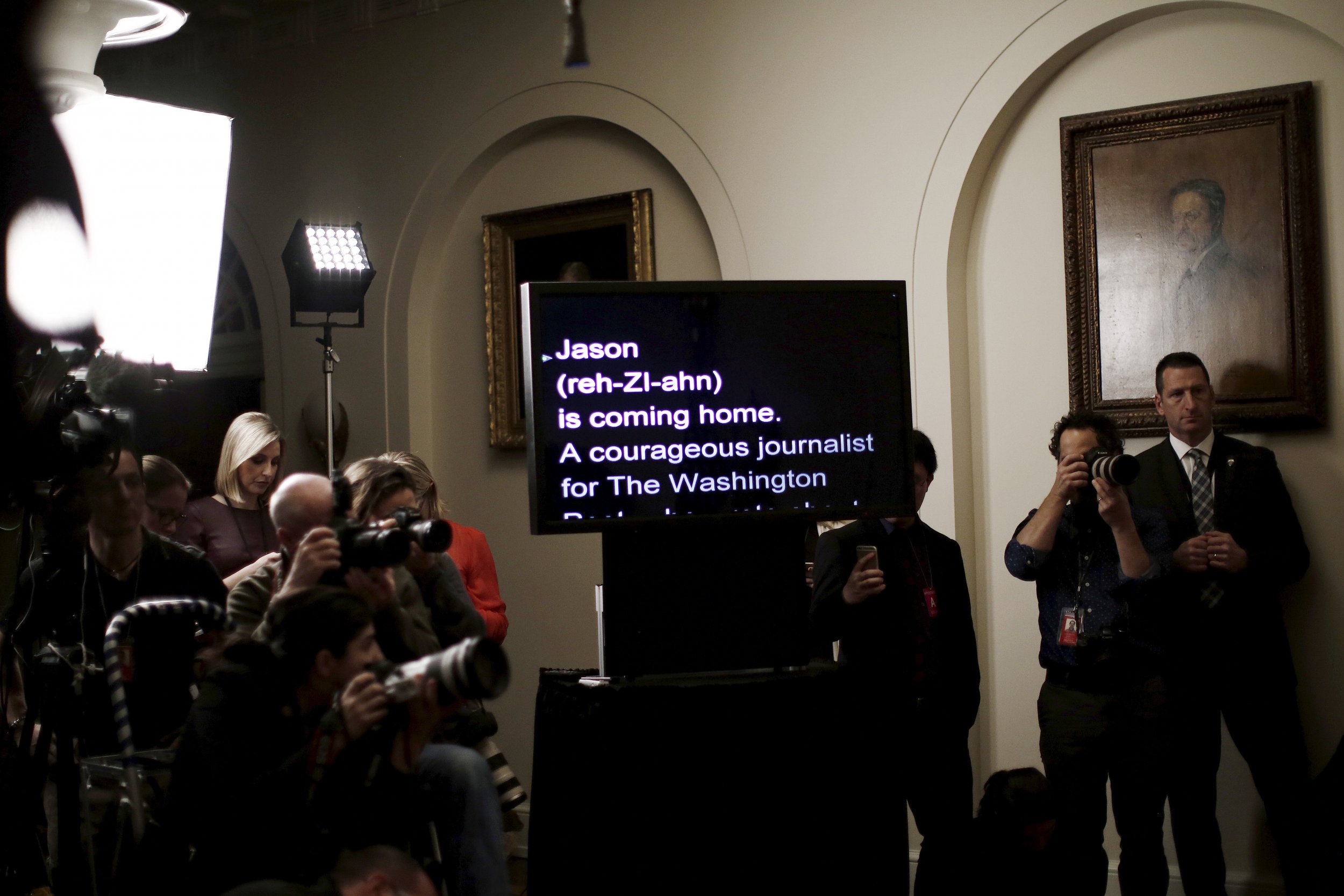 This article first appeared on the American Enterprise Institute site.
One of the most problematic aspects of President Barack Obama and Secretary of State John Kerry's decision essentially to replay the Reagan-era "Arms for Hostages" scheme—in order to release U.S. hostages held by the Islamic Republic of Iran—has been the corollary release of seven Iranian or Iranian-American prisoners, and the pardoning of more than a dozen others convicted of or facing prosecution for seeking to export sensitive technology to Iran for use in the Islamic Republic's nuclear or ballistic missile programs.
Whereas the American hostages released by Iran as part of the deal sought to leave Iran immediately, many of the Iranian-Americans released from prison have opted to remain in the United States. After having betrayed their adopted homeland either out of greed or ideology, they should not be allowed to remain in the United States.
It is possible to denaturalize immigrants under certain conditions: if they have lied or omitted any key facts during the immigration process, if they are members in subversive groups or if they have been discharged from the military dishonorably.
None of these cases likely applies. However, if they are not natural-born citizens and have been American citizens for less than a decade, they can also find their citizenship stripped should they refuse to testify in front of Congress.
Herein lies the basis for a strategy should Congress seek to assert its oversight role and relevance. It might demand that all those pardoned or released from prison testify publicly in Congress about those crimes for which they were convicted. To refuse to testify would enable the revocation of their citizenship if they had been citizens for less than 10 years.
Conversely, if they lie about their activities and deny crimes for which they have been convicted, they might be returned to prison for perjury. The worst that could happen is that the details of what Obama and Kerry are prepared to sweep under the rug will be injected into the public sphere.
The issue should not just be Iranian-Americans, however. Convicted spy Jonathan Pollard received parole in July and left prison on November 20. While the conditions of his parole mandate that he remain in the United States for five years, no one who has been convicted of espionage—whether for Iran or Israel, China or Russia, Brazil or Burundi—should retain the benefits of U.S. citizenship after their release.
As Congress continues its dialogue about immigration and citizenship, perhaps there needs to be more discussion about how those who betray their country might lose the privileges inherent in American citizenship.
Michael Rubin is a resident scholar at the American Enterprise Institute. A former Pentagon official, his major research areas are the Middle East, Turkey, Iran and diplomacy.