There are qualities that partners bring to a marriage which ensure a great union. Infidelity, though, rocks marriages to their core. The American Psychological Association reports that infidelity in marriages is the cause of 20-40 percent of divorces in the United States.
Over the last few weeks, reports emerged of President Donald Trump's alleged infidelity in his marriage with First Lady Melania Trump, prompting a repeated question: Should she leave him?
A Marist poll, published on Valentine's Day, revealed that 34 percent of Americans feel the first lady should end her 13-year marriage.
Notwithstanding the emotional and psychological impact, what would be the impact of a divorce on the image of Melania Trump?
Dissolving her contract last week with long-time friend and adviser, Stephanie Winston Wolkoff, whose firm was paid almost $26 million by a nonprofit group closely tied to the Trump campaign, appears to be evidence she's concerned about her image. It's an image further recently rocked last week by reports of her receiving an "Einstein Visa" that appears inconsistent with her qualifications.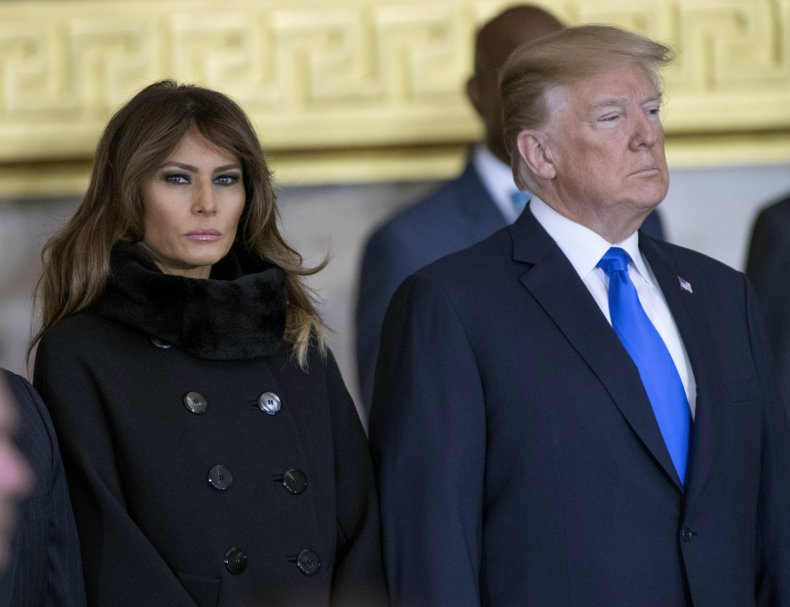 So how would things play out if she is to either leave or stay in the marriage? Will divorce be self-destructive or beneficial to her brand?
Let's consider the most extreme case that Melania at some point chooses to divorce the president. The base that supports Trump may see it as an affront. The popularity that she has with them may quickly dissipate.
The first lady is not going to have the daily spotlight if she splits the union. Though the position of the first lady is unpaid, there's value to the clamor of cameras and the brand impressions that come with their final images. The notoriety gives her a public platform and moneymaking opportunities such as book deals and appearance fees that accrue in value the longer she remains in the position. Consider that Michelle Obama, who remained first lady through two terms, receives $200k for one speech and is soon coming out with a memoir that will pay her millions. If the first lady decides to leave the presidential pocket its clear from an economic standpoint, she loses.
By staying with the president, it's not as if Melania needs to do her best Christopher Columbus impression and discover new terrain. She's entering previously chartered territory and needs to look no further than the other side of the 2016 presidential election ticket: Hillary Clinton.
Her husband, President Bill Clinton, engaged in what was arguably the most-publicized extramarital affair for any sitting president—or individual, overall. But by remaining with him in the aftermath of the Monica Lewinsky scandal, Hillary Clinton pulled a political Rumpelstiltskin and spun public shame into a rocket powering her own political career.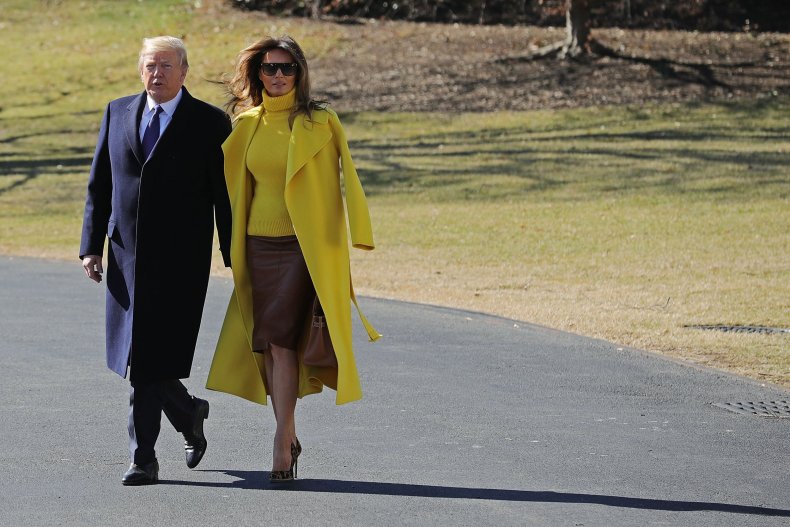 Like Hillary, after news of the Lewinsky scandal broke, the first lady is now earning an empathy element from those who relate to her feelings of being betrayed. In fact, it has served to yield her some degree of bipartisan empathy. The country watched the recent State of the Union where her body language signaled emotional pain. Irrespective of one's party, people can understand the difficult feelings that arise from being on the receiving end of an unfaithful partner.
This degree of identification will serve her popularity and, barring recent speculation about her advisor and visa resulting in larger problems, should accrue further positive brand sentiment.
What will the first lady ultimately decide? In the president's words: "We'll see what happens."
Eric Schiffer is an international expert in reputation, brand and political strategy in his roles as chairman and CEO of The Patriarch Organization and Reputation Management Consultants.