Should the NFL Move the Bills to Toronto? Tickets Against Colts in Week 14 Are Going for $4
Despite declining television ratings and assorted controversies—concussions, anthem protests, Deflategate, Tom Brady's weird diet—the National Football League remains a moneymaking juggernaut.
In March 2017, the NFL was projecting revenue for this year of $14 billion, according to Sports Business Journal. (The final figures for 2017 haven't been released yet). Goodell wants to make $25 billion by 2027. "Well, don't we all?" Sports Illustrated commented pithily in August 2016. "The difference is that a) Goodell said this out loud; and b) he may actually do it." NFL ratings are down by around three million viewers per game from 2013 and 2014, Brian Goff of Forbes reported in August. But that doesn't seem to be affecting the league's bottom line. Despite an attempted insurrection by Cowboys owner Jerry Jones, Goodell just signed a $200 million contract extension—recognition from NFL owners, at least, that their product remains a success story.
The gleaming lacquer of truckloads of profit can help conceal potential cracks in the NFL's business model, though. Take this weekend's game between the Buffalo Bills and the Indianapolis Colts at New Era Field, for example. Newyorkupstate.com reported on Wednesday that tickets were selling for $4.
Four dollars. Granted the Colts are a woeful team in 2017, lacking the one player in Andrew Luck that casual, non-partisan football fans might be interested in turning up to watch live. Granted, too, that the Bills are hardly the worst offenders for live gates in the NFL. ESPN says an average of 68,629 people have attended games at New Era Field this season, which is 93.9 percent of capacity. Good for 17th in the NFL. Not bad, not great—kind of like the Bills as a team.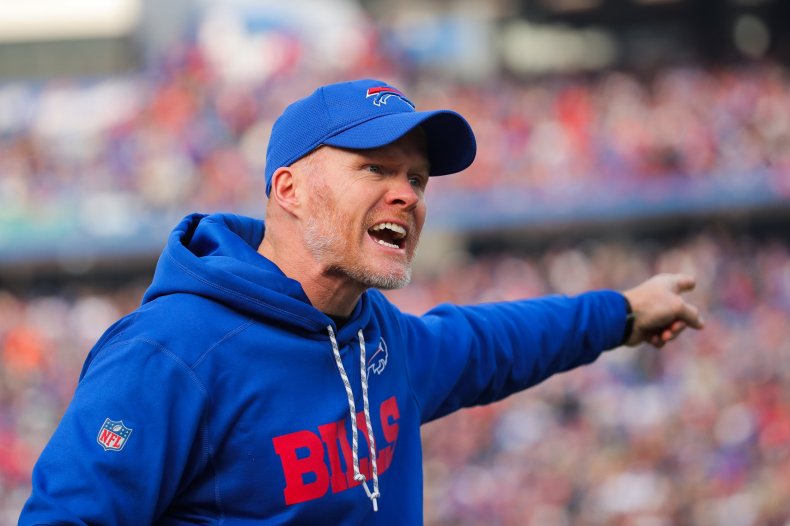 They are still very much in the AFC playoff race, though, at 6-6. The Bills only need eminently plausible screw-ups from the Chiefs and Chargers to sneak in as a Wild Card team. That should be generating excitement. Instead, that same Newyorkupstate article notes that tickets for Week 15 against the Dolphins are going for $15.
The Bills' experiment with games in Toronto was a difficult one, sure. But if upstate New York can't get excited about a playoff contender, then maybe the NFL should follow the dollar signs and shift the franchise 55 miles or so north to a Canadian metropolis. It hasn't worked out too badly for the Raptors or the Blue Jays, after all.