Should I Propose Before or After Dinner? Experts Weigh In
Asking "Will you marry me?" is one of life's most important questions, meaning there is an understandable desire for the whole affair to be perfect.
And while there are countless ways to produce a ring from your pocket, many lovebirds will wish to stick to the tried and tested proposal over a candlelit dinner.
However, once dinner is decided upon, some may wrestle with the dilemma of whether your soulmate should say "I do" before or after the meal.
Should you propose before or after dinner? Newsweek asked the experts.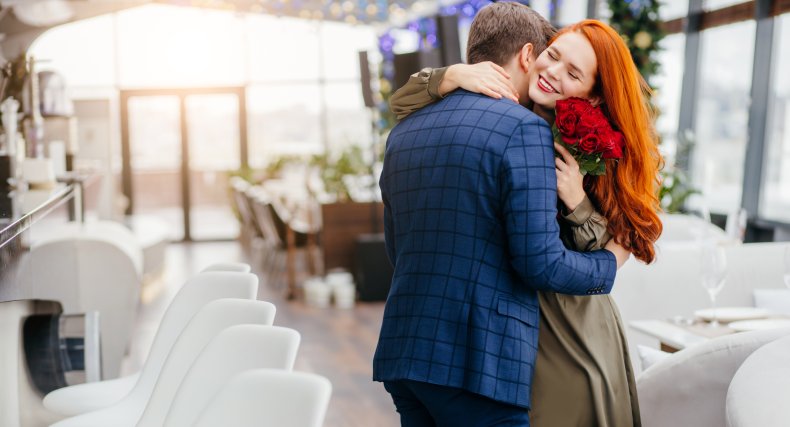 UberKinky's sex and relationships expert, Ruby Payne thinks this is a tough debate.
She told Newsweek: "There's really no right or wrong answer to this question."
"Of course, there are pros and cons to the two, so it's important to consider both sides; ultimately it depends on how you believe your partner will react, and how you want the rest of the evening to go.
"You may want to use the dinner as a celebration of a successful proposal, or you may want to get away quickly to celebrate privately."
Here's what the experts said about the best time to pop the all important question.
Proposing Before Dinner: The Pros
Minimizing Nerves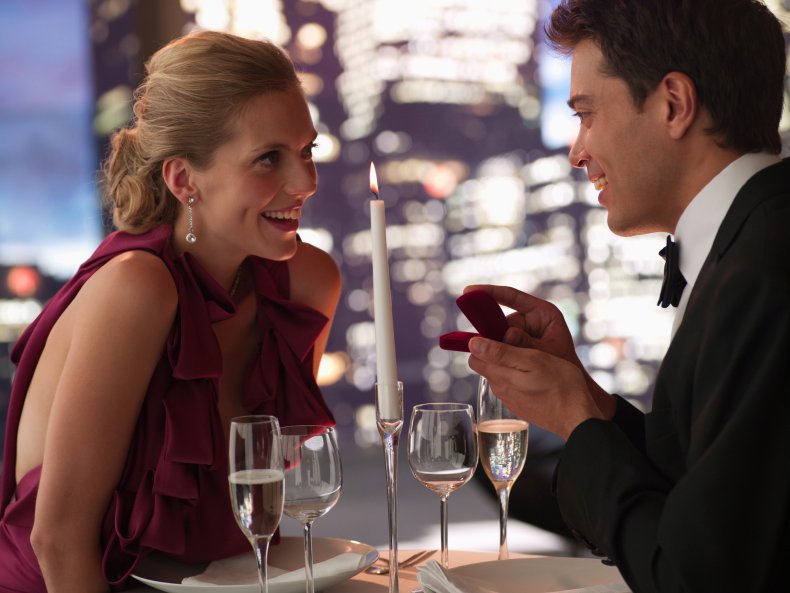 Alex Mellor-Brook, Co-founder at online dating agency Select Personal Introductions, believes there can be advantages to getting the nerve-wracking event over with.
He told Newsweek: "If you aren't the most confident person or the proposal means so much to you that you don't want to get it wrong, you're going to be nervous throughout the evening and your nerves could get the better of you.
"You won't be able to eat, you'll be distracted, especially if you've planned how you're going to actually propose.
"Your partner will probably pick up on this and ask why you're acting so unnaturally, which could create a situation, ruining the special moment."
The Meal Is a Celebration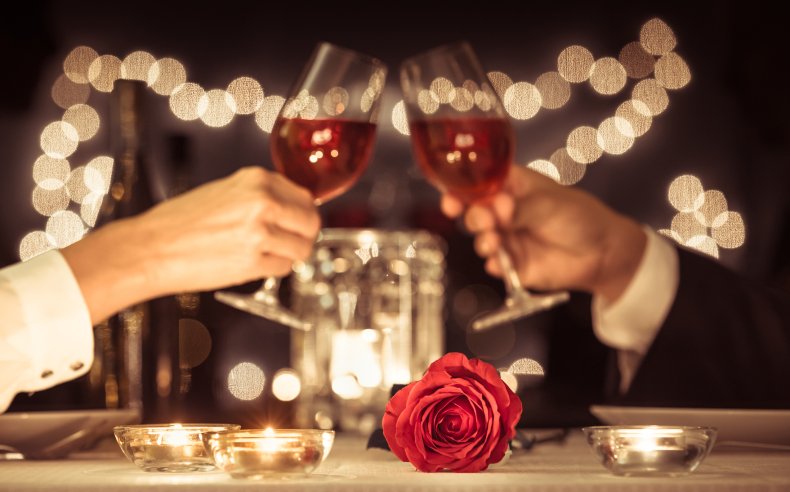 Ruby Payne reminds readers the dinner date is centered around marking an important moment in both people's lives.
She said: "Assuming that your proposal goes swimmingly and your new fiancé/fiancée now has a ring on their finger, the rest of the meal can be used as a celebration if you have proposed before food.
"Having some time together to sit and connect in the post-proposal bubble can be a great way to connect and get intimate, and it gives the restaurant a special and sentimental meaning."
Avoiding Potential Unromantic Disasters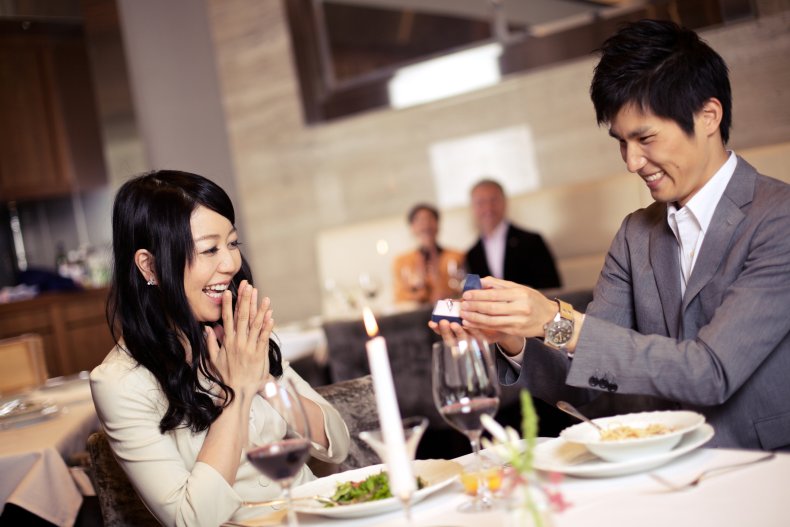 Dr Marianne Trent, a clinical psychologist and author, believes getting the deed done first can prevent potentially diverting attention from the magic moment.
She told Newsweek: "I'd say it quite depends on what you're eating! If it's oniony or garlicky you might want to go 'before' or those just engaged kisses are going to be a bit funky!
"The difficulties with proposing in a restaurant is that you might get upstaged by one of your courses being delivered sooner than expected or someone dropping a tray of glasses.
"I think on balance, unless having an audience is key to your planned proposal, that somewhere quiet where there are just the two of you is going to be best.
"For bonus points, perhaps a significant location to you as a couple is going to be the winning formula too."
Proposing Before Dinner: The Cons
Less Private Celebration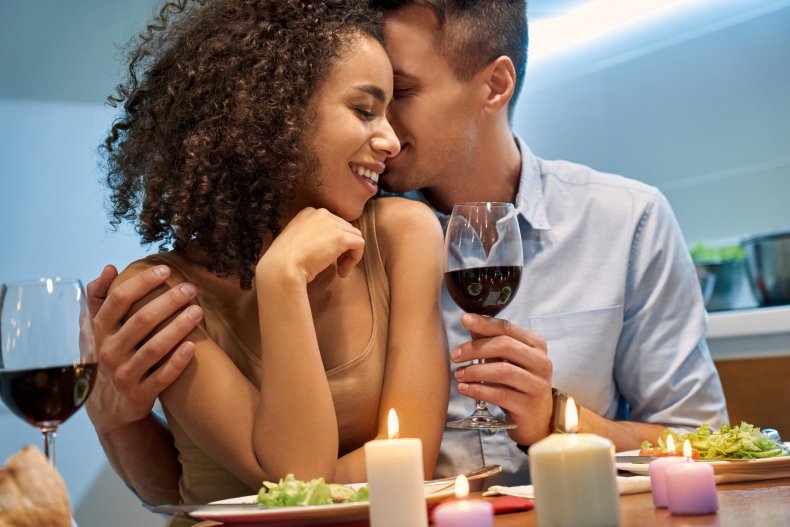 Celebrating at a restaurant table could be wonderful, but if you or your partner wanted something more intimate where it is just the two of you, this may not be the best option.
Ruby Payne said: "Proposing before food means that you're going to have to spend the rest of your meal sitting at the table, which—for the reasons we've outlined above—can be great, but it also means less intimacy and privacy for you both.
"A restaurant full of strangers will have watched the proposal, and they're likely going to want to congratulate you, which means less time speaking to one another."
Minimizing Awkwardness If Other Half Says 'No'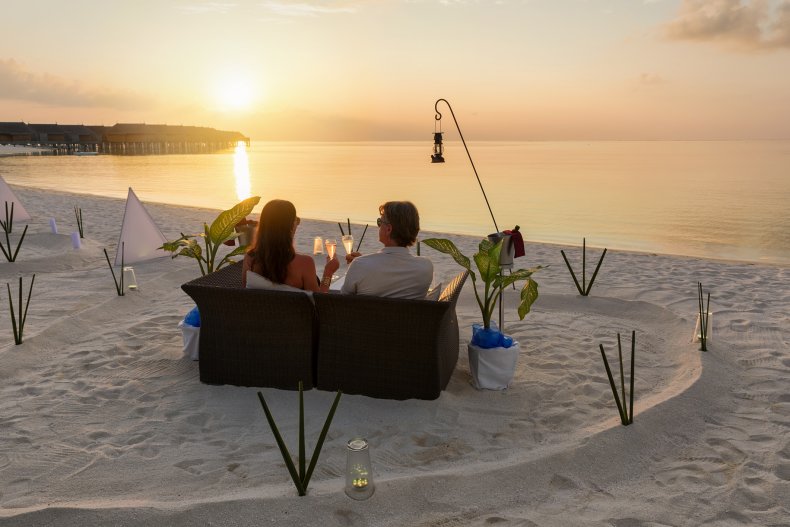 Mellor-Brook notes there is also the outside chance the person being proposed to can decline the romantic invitation—meaning things could quickly become uncomfortable.
He said: "The downside of proposing before dinner is if your partner says 'no', you then have to sit through the whole meal."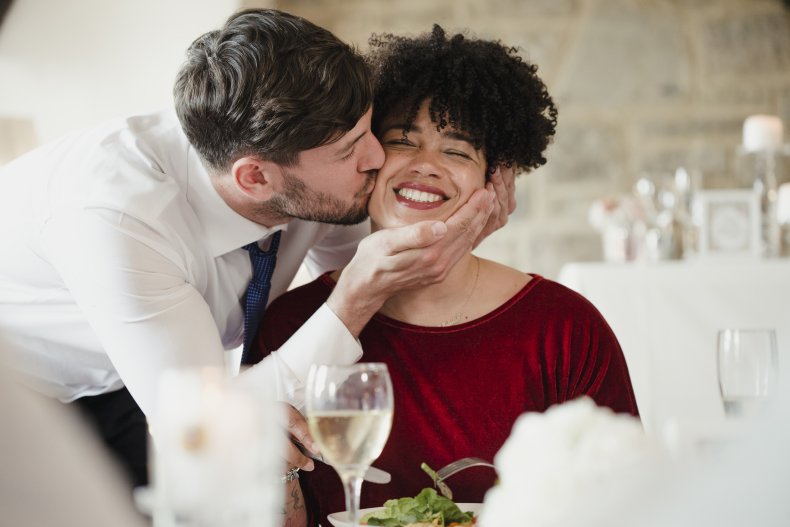 Payne also believes waiting until the end of the meal might run the risk of making the occasion feel a bit abrupt.
She said: "Nobody likes things to end abruptly. If you propose after dinner, this may make the end of your lovely meal feel a bit rushed or cut short.
"You might choose to skip dessert or leave straight away, when taking your time over food can be so enjoyable.
"If you don't have much planned afterwards, your evening might feel a little incomplete."